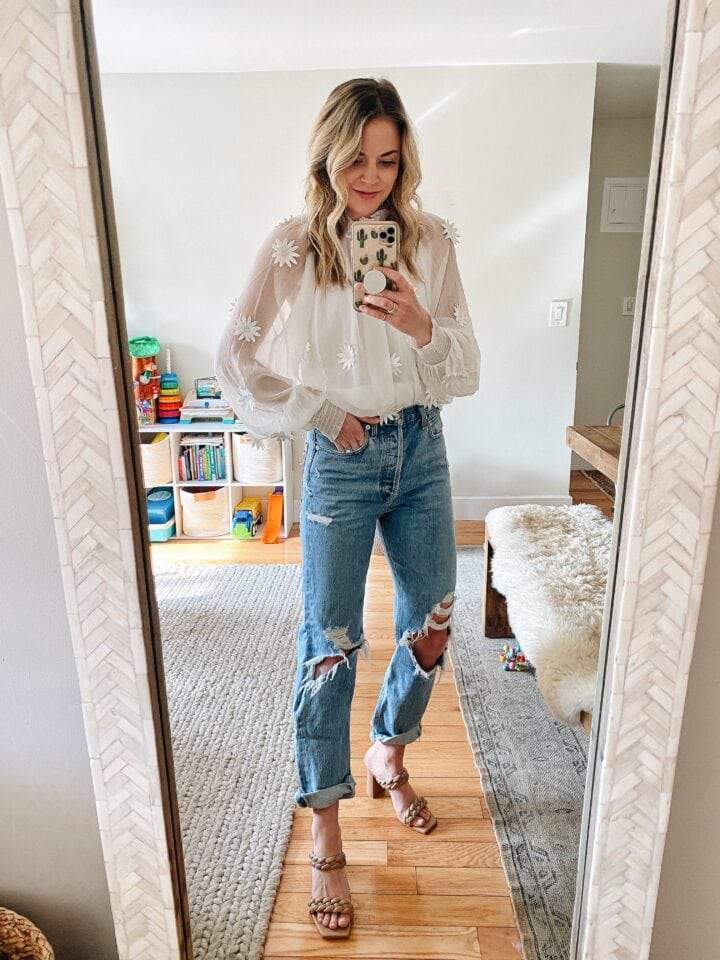 One post you all have been requesting via DMs is a blog post on 10 items always in my wardrobe. I wanted to compile a list and take some time to think about items I absolutely "love and can't live without" to share with you all. They are also pieces I reach for constantly and I admittedly miss my Agolde denim shorts more than ever this summer with having a bump! I still owe you a white tee review as well, so hang tight on that one, but in the meantime listed two of my go-to in both a v-neck and crew.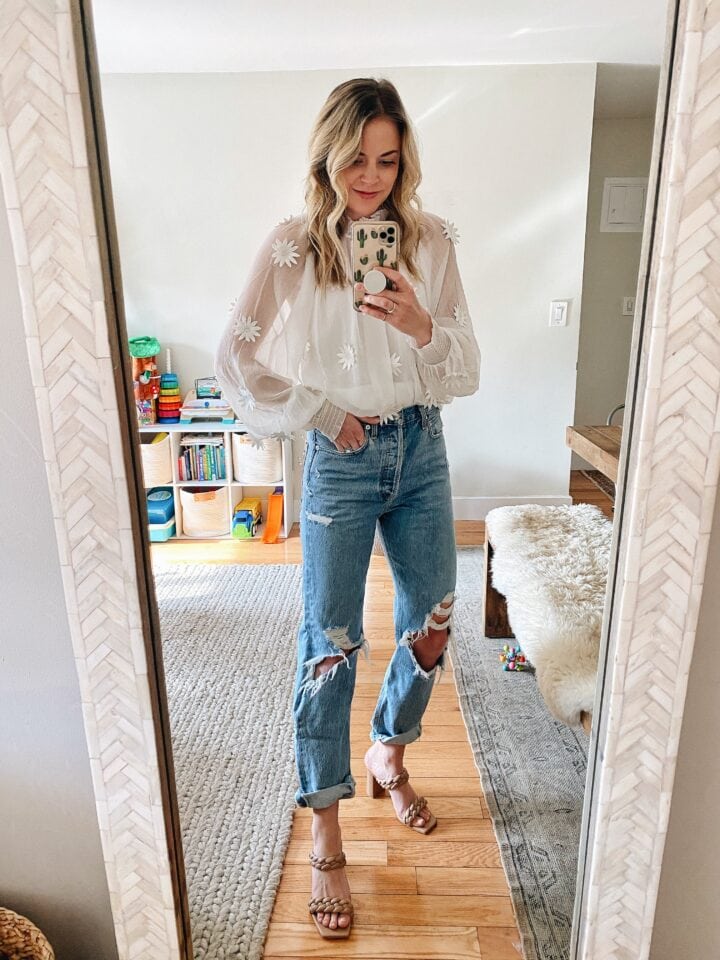 white top (25% off here) also in black // jeans (size down) // sandals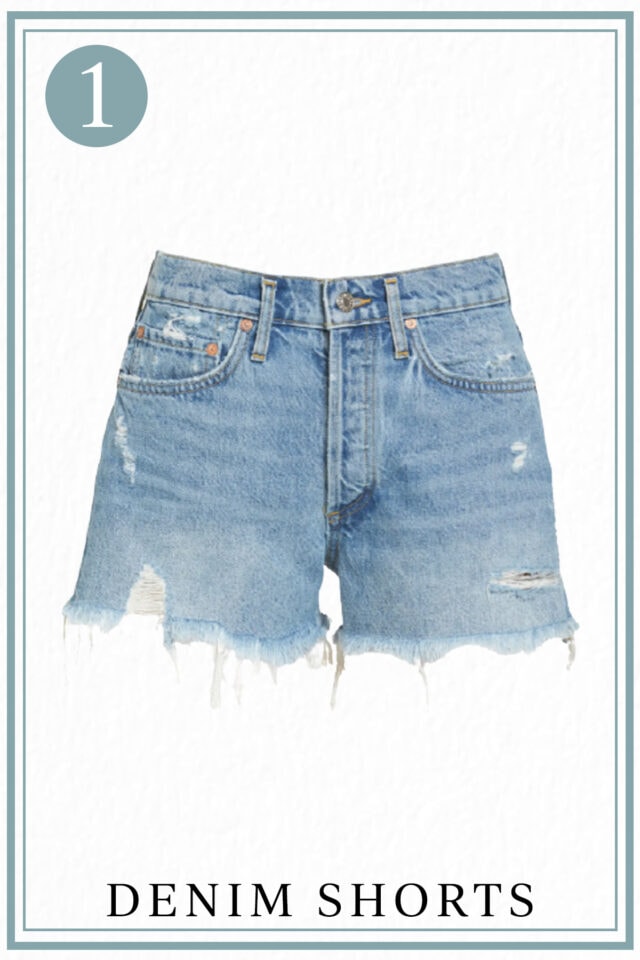 Agolde Denim Shorts – More sizes also available here and here. Honestly just the perfect short all around. I have 3 pairs and wear them to death when not pregnant. The length is flattering, especially for this stage of my life (hello mom-hood) and they have the perfect amount of distressing. I know there are always a lot of question on sizing for these shorts. I have both my normal size and a size down and tend to wear my normal size more for a slightly looser fit.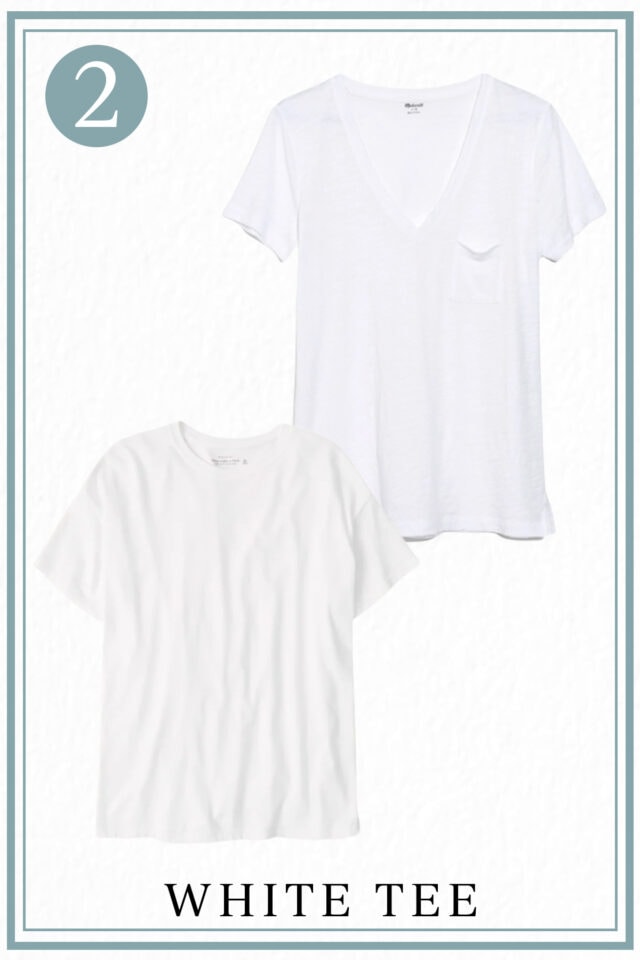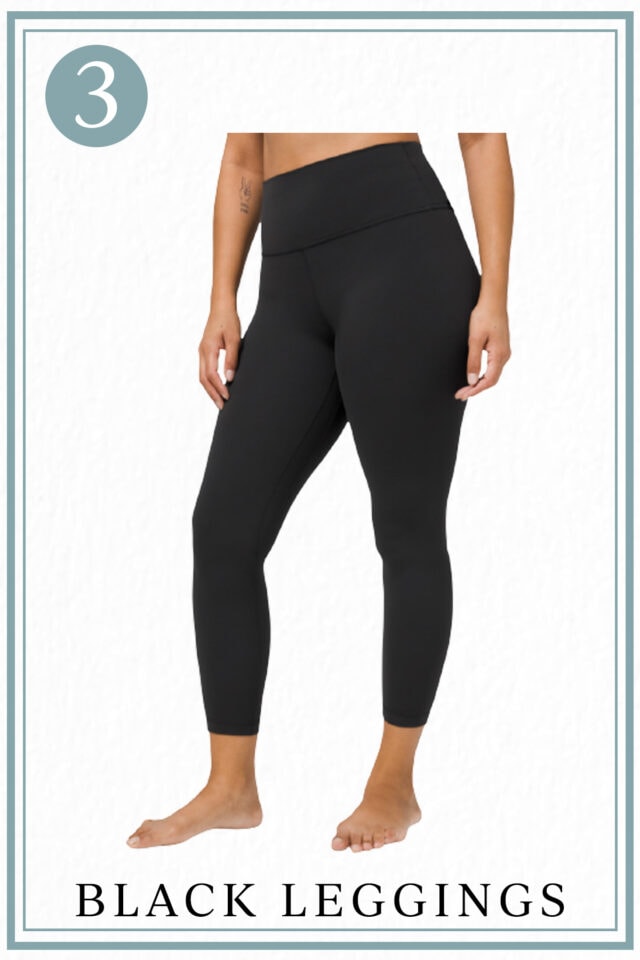 Lululemon Align Leggings 25″ – Hands down my favorite pair of leggings for every day and working out. These have gotten me through both my pregnancies and just hold up so well for a workout. I have them in a few colors, but classic black will always be my favorite. I am 5'5 and prefer the 25″ and wear a US4. If looking for a similar, more affordable alternative, I just discovered this Amazon pair (thanks to you all) that feel and look identical to my Aligns (reviews are amazing) for only $28! I wear a small in these.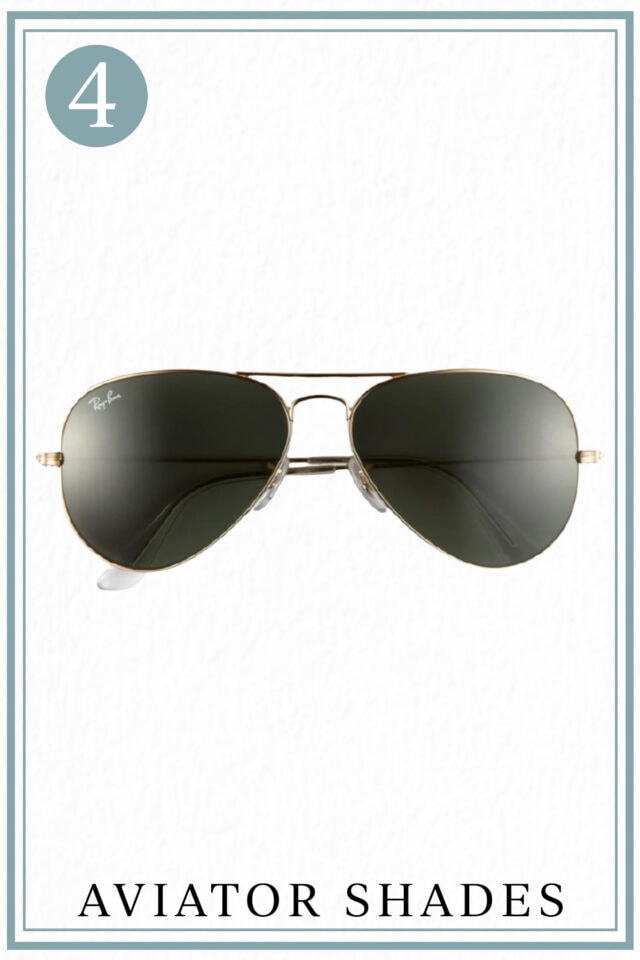 Ray-Ban Sunglasses (gold) – I love sunglasses, but this is one of my first pairs ever that I reach for and wear all the time. To me they are just a classic shape and frame my face well.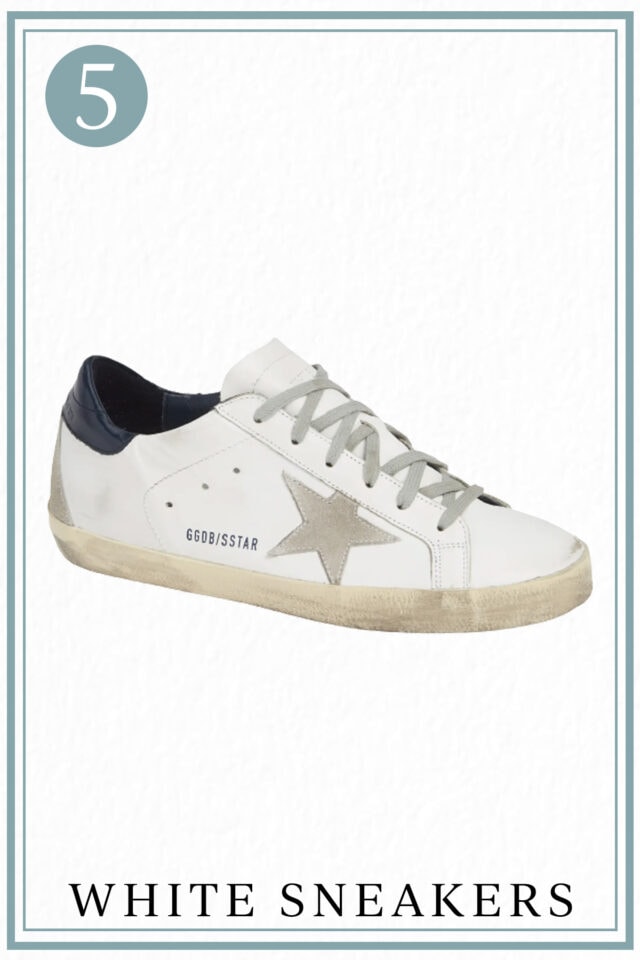 Golden Goose Sneakers – also available here. More of a splurge item and to be honest I was hesitant to purchase for awhile wondering if they really were worth the hype. To me they are and I have a few pairs due to it (Matt still doesn't understand, ha). They are insanely comfortable, I wear them with skirts, dresses, jeans, shorts, etc and for this phase of my life, investing in a comfy sneaker is worth it to me with chasing around Logan all day every day. I also love them for travel! I've worn them with and without socks and never once had a blister. If you like this look, but not the cost, this pair is super similar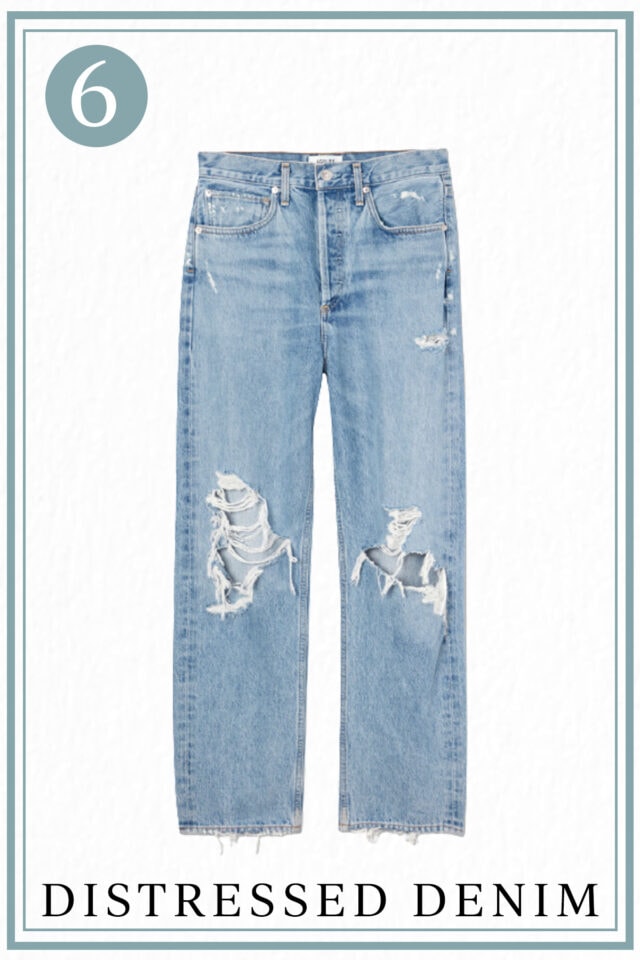 Agolde Loose Fit Jeans – So jeans are tricky because I do like to try different styles as they go in and out of trend (although skinny jeans I still wear no matter what anyone says!). These are one of my favorite styles lately that I wore all the time this past fall and winter. Just a sizing FYI, make sure you size down at least 1! Worn at the top of this blog post.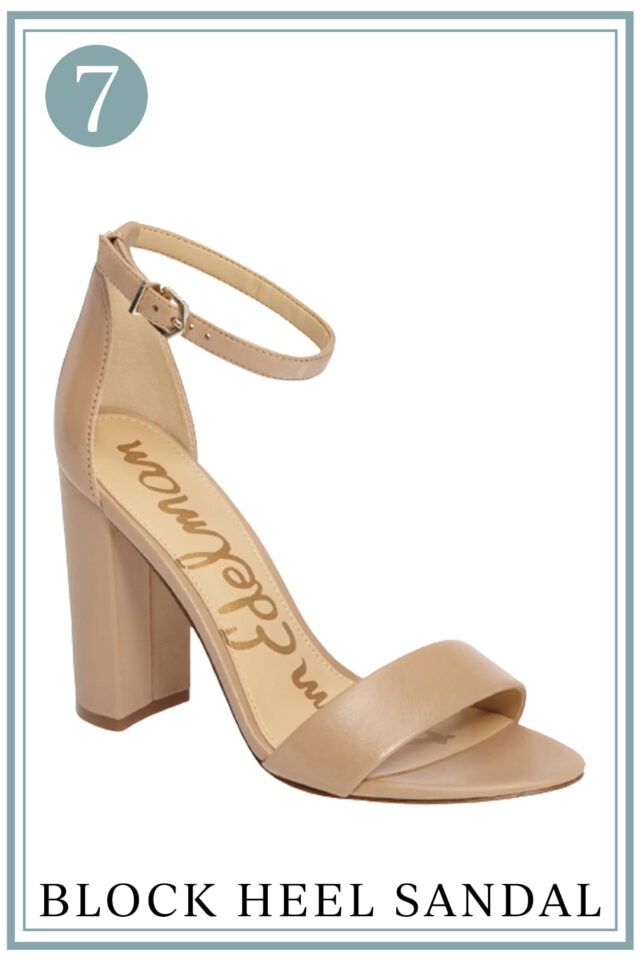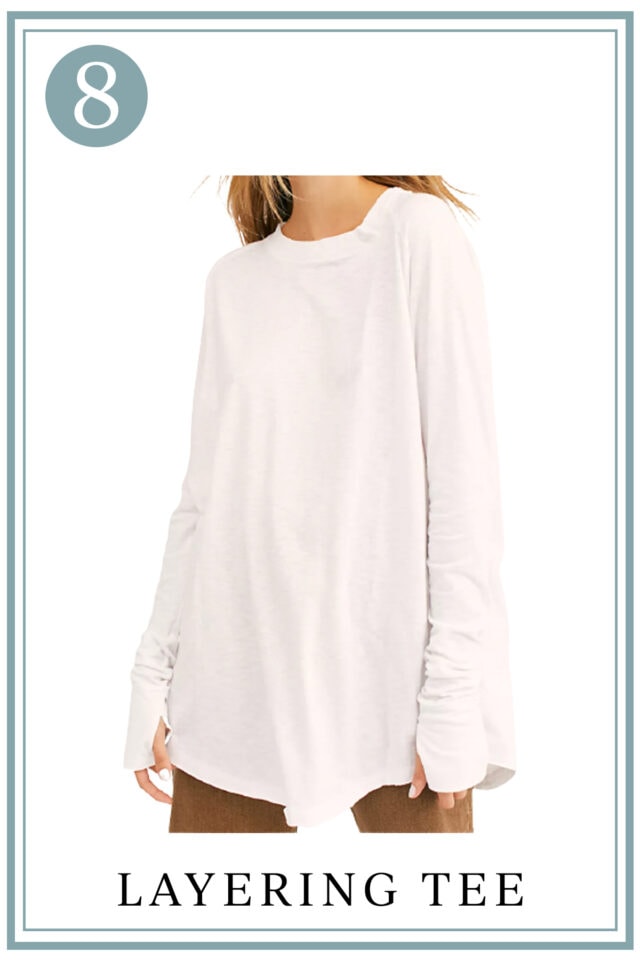 Perfect Layering Long Sleeve Tee – also available here. The BEST layering long sleeve in my opinion and also great to wear by itself. You can see how I wear it layered in this post (picture with Christmas trees and wearing black mock neck sweater). It does run oversized, I take the XS and comes in a ton of colors too.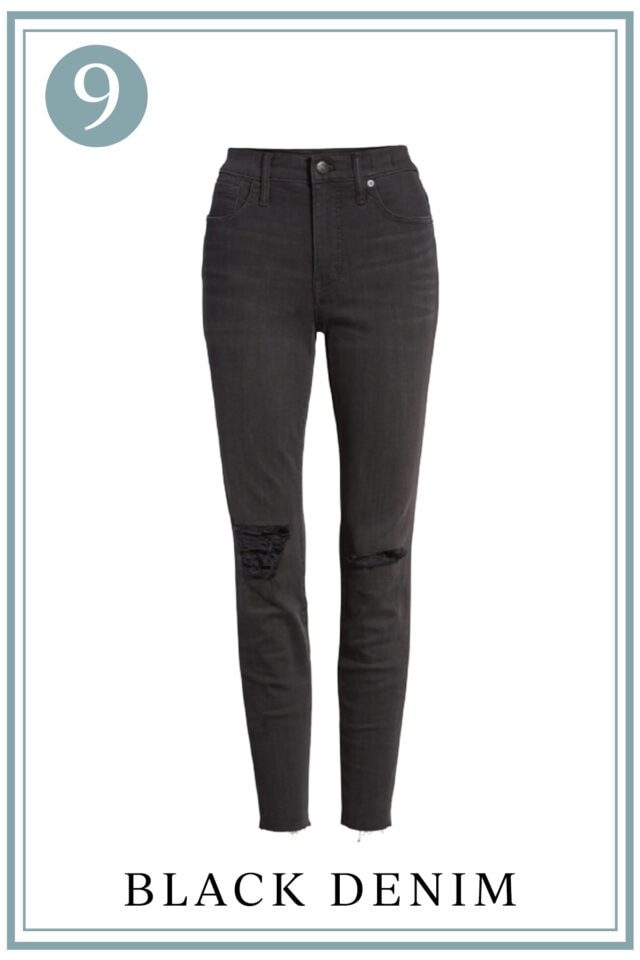 Black High Waisted Distressed Skinny Jeans – also available here. These are my favorite pair of black distressed skinny jeans that are also high waisted. Pretty much the only pair of black denim I wear. I did size down when I bought them, not sure if their sizing went back to normal over the years (I take my normal size in their regular jeans). Worn throughout this post.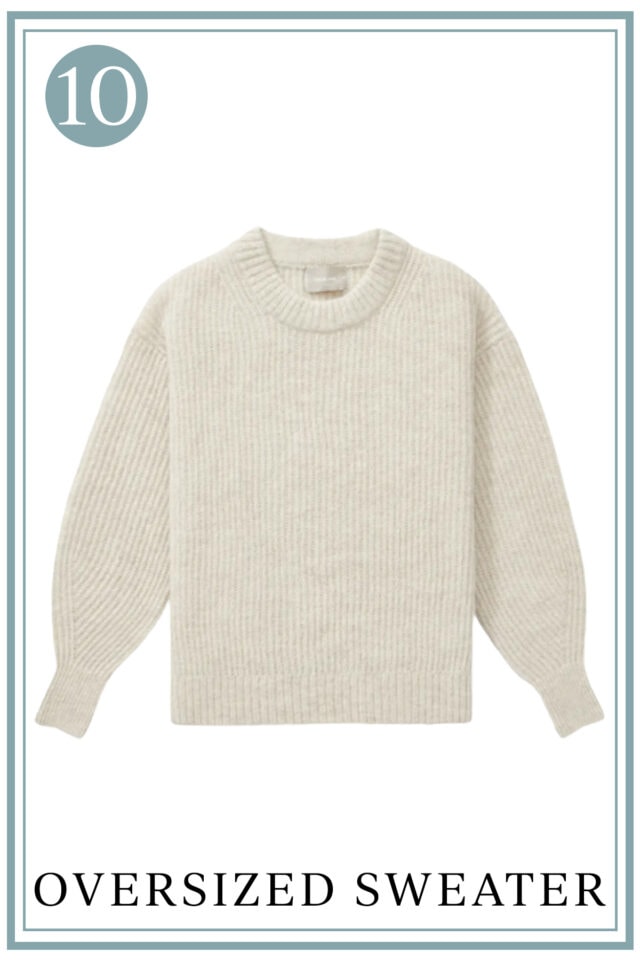 Classic Oversized Sweater – You all know my love for sweaters, but I have to say that this one is just an all around, good quality classic. It isn't too heavy and can transition nicely into the spring. Also comes in a few colors. Worn recently here.