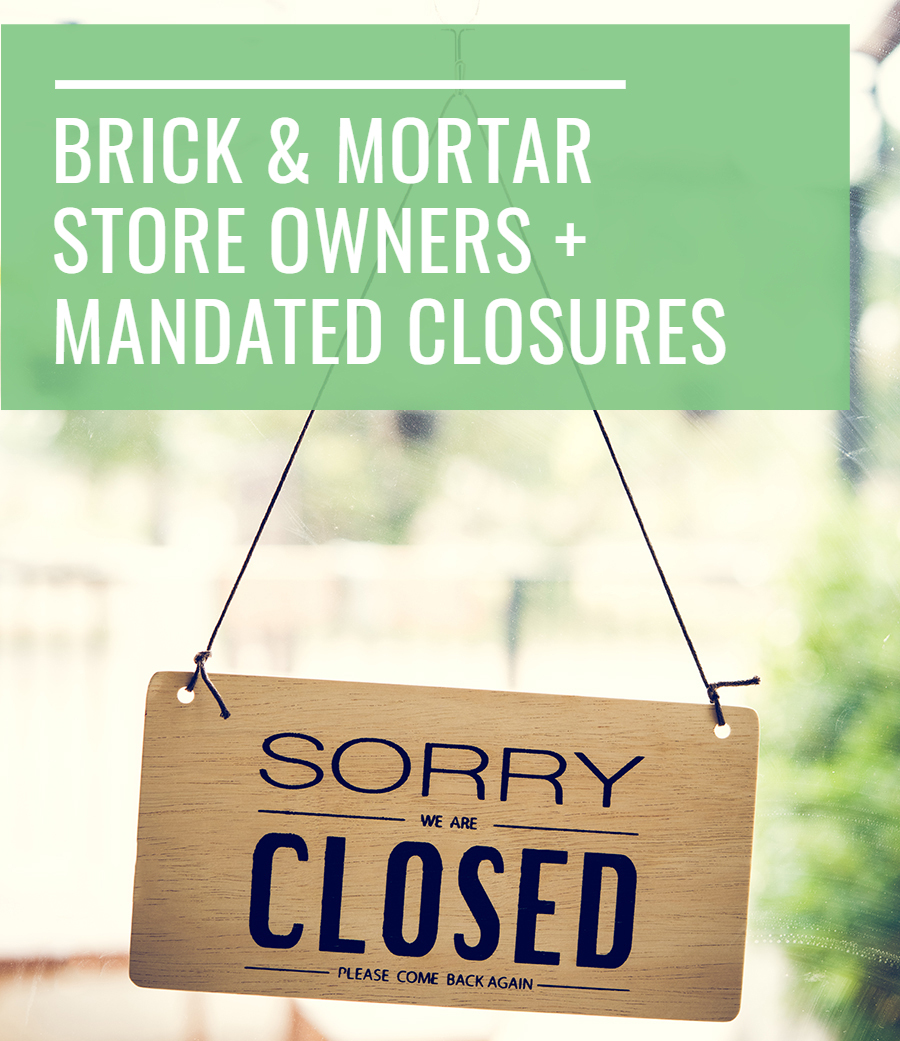 As independent retailers, we know how to ride the roller coaster of running a small business.  We know there are ups and downs, we expect them and we handle the dips the best we can. We are scrappy! But with Covid-19, we are facing one of the most challenging times as a small business community.  This is more than a recession. A non-essential and small business closing mandate means that we need to do things we've never done before in order to survive.
But I am confident that we can weather this storm.  If you're frozen with fear I want to help you move into action.  We need to be proactive right now.  
Here's a list of things independent retailers are doing right NOW to ensure they can remain in business and confidently open our doors again.
5 things to do after your small business closing:
#1: Analyze Expenses
Grab a copy of your profit and loss statement and take a very good look at your expenses.  Determine what you can cut, where you can save money and be sure to reach out to the following:
Your landlord – reach out and see if the rent can be waived for a month and if not, maybe a discount can be offered.  You don't know until you ask.

Vendors – this can go two ways, you might need to find alternative vendors for merchandise and order more you might have to ask vendors to hold off on orders, maybe even cancel.

Credit card companies – contact your credit card and see what they can offer.  No interest for a month, no minimum payment for 3 months.

Insurance companies – contact your agent and find out if you have coverage for situations like this.  

POS and software companies – Many Point-of-Sale and software companies are offering some type of relief, from reimbursed charges, waived fees, free trials and more.
#2: Communicate with Team Members
Laying off employees or asking subcontractors to suspend their services has been extremely difficult for many retailers. But showing compassion to your team members, offering assistance or pointing them to resources are things you can do to handle this tough situation with grace.
#3: Sell Creatively
We love serving our customers in our brick and mortar stores but this is a time we have to embrace selling online.  Some retailers are quickly launching websites or online shops and others are getting creative with social media. Click here for a list of ways to sell creatively right now.
Be sure to protect your profit margin for as long as you can.  If possible, avoid discounting your merchandise. Depending on how long we are mandated to have our stores closed, we may need to run discount promotions but get creative first and keep the margin as high as possible for now.
#4: Sell Online
If you didn't have an online shop prior to this, it's not too late.  It's important to do some research here because you'll want your online platform to grow with your business.  It's also important to find a platform that will sync with your inventory system. Going online can also mean email marketing.  This is a great way to stay in touch with your customers. In fact, there are many options for moving your retail business online.  Click here for a list of resources and software programs I recommend.
#5: Research Small Business Relief
Each independent retail business will have different financial needs at this time.  If you are struggling, please take the time to research your options. There are grants, loans and other relief options that are on the way. 
SBA Loans

A proposed stimulus package with proposed small business support

Local grants and relief programs

Local bank programs
I've seen local cities offering rent relief to small business owners and I'm confident many more programs similar to this are on the way.  
Things may seem bleak and stress is most likely very high right now but keep your eyes and ears open.  Ask friends and family to notify you if they see something too.
I co-own a home decor boutique with my sister so I understand and know firsthand how emotionally and psychologically draining this has been.  As small business owners, we need to be proactive right now, but I also want to remind you to give yourself some grace, take care of yourself and take of your families but be sure to gift yourself with time to reset and regroup.  It's so important. Staying healthy during this time is more important than ever. 
Are you doing anything else that's helping your business during this time?  Share in the comments below. It's more important than ever we support and encourage each other as a small business community right now.
Since founding The Salvaged Boutique with her sister in 2013, Kathy watched her passion grow from a fun blog and hobby with her sister on the side of her full-time job, to a thriving brick and mortar home decor store. After running the store for years, she saw the need for an online community where small business owners could find resources. So she took it upon herself to create Savvy Shopkeeper, a blog and online business dedicated to educating, motivating and building a community of shop owners. From a full-time job to full-time entrepreneur, Kathy helps hundreds of store owners and makers navigate store ownership while running a store herself.