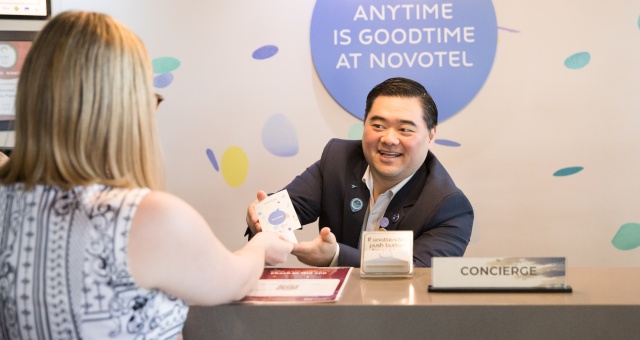 On the job training will be provided to 100 students from 22 hospitality training and education institutions around Australia as part of a new fully paid internship program introduced by Accor.
The program is part of a major new recruitment drive initiated by the hotel giant, which is aiming to fill 1,000 positions at almost all of its 400 hotels in Australia and New Zealand to ensure customer service standards are exceeded as domestic traveller volumes continue to grow.
Successful applicants for the internship places applied through education institutions will also receive, in addition to a wage, travel allowances and a range of employee benefits along with the opportunity for students to receive real-world training and improve their skills across a number of customer-facing roles in food and beverage, operations and administration.
Accor Pacific CEO, Simon McGrath, said the hospitality industry has a bright future with guests saying they are confident about travelling once again.
"It is an opportunity to create dramatic positive change by bringing in great talent that will enrich our industry's future forever," McGrath said.
"We believe that we have a responsibility to identify, inspire and train people to become the next generation of hoteliers. We will use this opportunity to advance our commitment to diversity and inclusion, by bringing people into our industry with a wide range of interests, backgrounds and experiences [and] people with different points of view from every culture, race, religion, gender and age group, because the more diverse our teams experiences and skills, the better the outcome."
Building on the new recruitment drive, Accor has also introduced a new 'Work Your Way' initiative which will provide career development and support to staff as part of its internal training academy.
Related