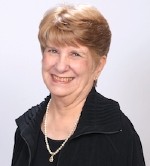 Ready-to-Use Resources for Grit in the Classroom: Activities and Mini-Lessons for Building Passion and Perseverance 
By Laila Y. Sanguras
(Routledge/Prufrock, 2022 – Learn more)
Reviewed by Anne Anderson
Ready-to-Use Resources for Grit in the Classroom provides an abundance of resources for the busy teacher. The author states that these activities can be completed "in fewer than ten minutes." (p.1) That's appealing to any classroom teacher who feels overwhelmed.
This text supports Sanguras' 2017 book Grit in the Classroom: Building Perseverance for Excellence in Today's Students, in which she described the three components of "grit" as passion, perseverance, and commitment.
The book is organized by topic into eight chapters:
Goal Setting
Cultivating Curiosity
Overcoming Obstacles
Poised for Success
Pursuing Passion
Profiles of Gritty People
What Do I Stand For?
Each chapter begins with an overview and a list of activities. Reproducible handouts along with instructional ideas are available for each activity. The author includes background information to aid teachers in presenting the lesson. Teachers need to be prepared to share their goals, their strategies for dealing with set-backs, and how they have learned to persevere.
A closer look at highlights
Goal Setting, Chapter 2, encourages students to set personal and academic goals. Breaking apart the goal into manageable pieces (daily actions) is an important lesson in this chapter.
In Chapter 4, Overcoming Obstacles, the author guides students to focus on their struggles and how they persevered. The Self-Discipline activity might need to be revisited multiple times! Students may find it hard to believe that the founders of YouTube had to overcome so many obstacles.
Sharing the Profiles of Gritty People, Chapter 7, should definitely catch your students' attention. Included in these profiles are Steve Chin, Patricia Medici, Cordelia Cranshaw, Jennifer Lashbrook, Kid President, Jason Lester, Ariana Grande, Gunner Gillett, Sucheta Kripalani and Benjamin "Kickz" Kapelushnik. The author includes a brief biography for each along with suggested prompts for a discussion.
The final chapter, What Do I Stand For?, guides students into some in-depth personal reflections. This chapter and its activities connect the previous chapters and activities as students again examine their personal belief system.
A suggested order of activities
It is important to note that this book is not intended to be completed in sequential order. Because students need to constantly revisit their goals, Sanguras provides a Recommended Order of Activities on page 161. This organizes the activities by month.
Ready-to-Use Resources for Grit in the Classroom serves as a rich source of ideas for teaching perseverance. On the downside, the font choices on the handouts are often difficult to read. For example, the weekly calendar (p. 22) is somewhat cluttered and may not reproduce cleanly.
I also found the phrase "Ready-to-Use Resources" in the title a bit misleading. There does not appear to be a digital version available for the numerous handouts or a source where one can click recommended website addresses (p. 7, p.27, p.47, p.119, p. 123, and p.125) without transcribing each one. Sharing these kinds of resources online at the publisher's site has become a standard practice.
That said, Dr. Sanguras has used her extensive knowledge and experience to create another helpful resource for today's educators. This book will assist teachers in their goals of creating productive, high-functioning adults in today's society.
Also see MiddleWeb's review of Grit in the Classroom: Building Perseverance for Excellence in Today's Students by Laila Y. Sanguras.
---
---
Anne Anderson always knew she wanted to be a teacher. She graduated from East Texas Baptist University with an English major and History minor and did graduate work at Louisiana State University and Louisiana Tech University. After teaching 8th graders for 24 years, Anne served as a content coach. Since retiring in 2011, Anne has worked as an educational consultant, presenting at national conferences and onsite trainings for public and private schools.
Calendar Celebrations: September, October, November is part of Anne Anderson's trilogy on resources for months of the school year. (For MiddleWeb she wrote about selected fall celebrations here, about spring here and about winter here.) Anne has also published articles in IDEAS Plus and Voices from the Middle, publications of the National Council of Teachers of English. She is a frequent reviewer of professional books for MiddleWeb.com.
---
---