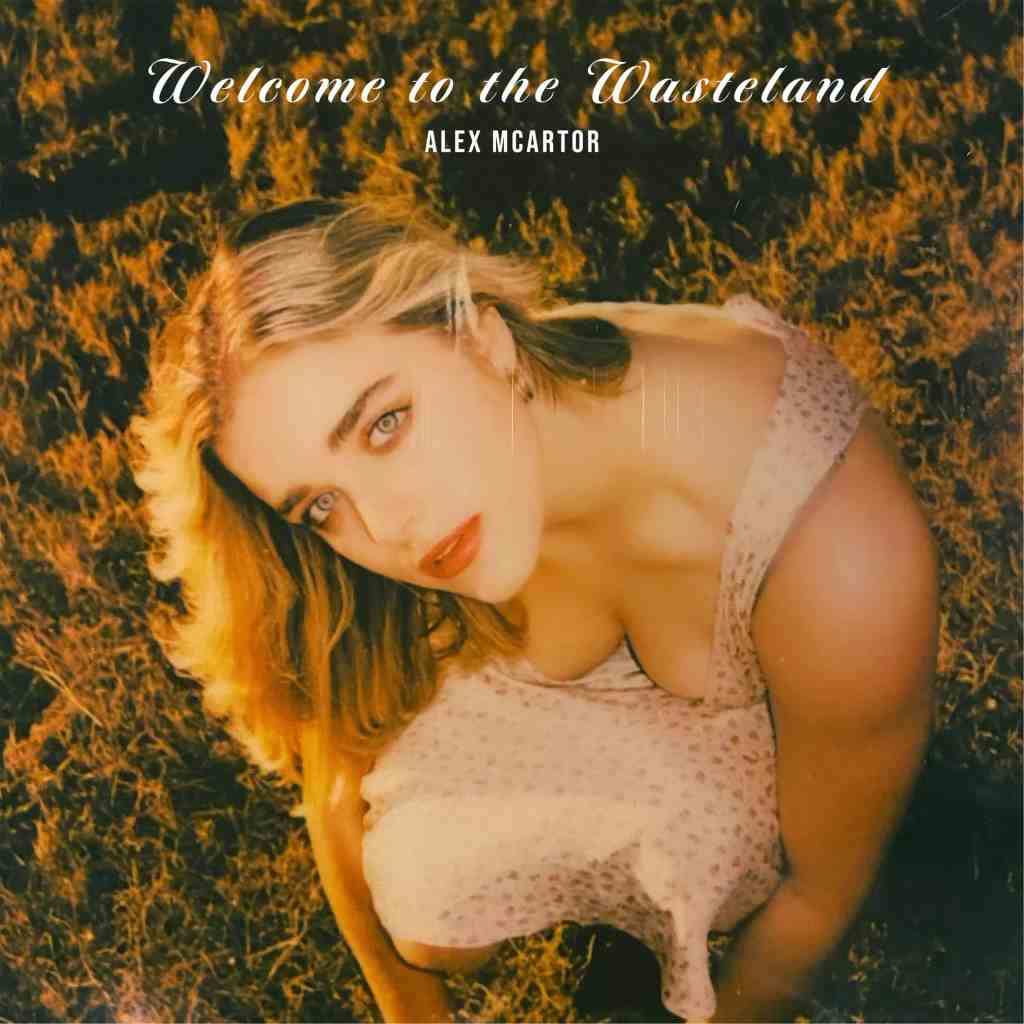 Cinematic soundscapes take center stage with Texas singer/songwriter Alex McCartor's release of the Welcome to the Wasteland EP.
There's guaranteed hyperbole in music press releases. It is after all a publicist's job to make you take notice.   So, when about two months ago, East of 8th received an email announcing the release of a "gorgeously sprawling" new single, we took the hype with a grain of salt. Less than 30 seconds into the (aptly described) "Wasteland," we were hooked.  The "Wasteland" music video was instantly added to the East of 8th YouTube Playlist, a copy of the full EP requested for review, and Google searches conducted to learn more about Texas singer/songwriter Alex McArtor.  Now, those two months have finally passed, and we get to talk about the complete Welcome to the Wasteland EP, an album rich in deep lyrical power and genre-bending sound.
One of the most notable things about McArtor is her artistic wisdom for her age.  At 18, McArtor already crafts meaningful lyrics that see beyond the rose-colored glasses of youth.  While the album tackles a familiar topic: the singer's reflective memories and struggles with feeling trapped in her teenage years, she sings with an expressive passion that tells you there is something deeper in her melancholic fervor than just fitting into the trope of youthful angst.   
Perhaps most impressive though is her willingness to reach outside the traditional sounds of modern pop music and create something elegantly distinct.  Instead of the familiar slick beats that are played to death, McArtor's songs are anchored by her breath-taking vocals.  They're always powerful and pure, yet sometimes have just the slightest hint of unexpected twang.  She then pulls from a spectrum of music influences to give each song its own quality.
The aforementioned album opener "Wasteland" has honestly been played around here so many times our neighbors surely know the lyrics by now.   Breathy-yet-crisp vocals and ominous instrumentation inspire comparisons to several works from Lana Del Ray.  The song is both brooding and beautiful. "Stranger" has a similar grandness thanks to its well-placed swells of strings.  However, it's also notably different with sprawling post-punk elements.   
There are also some complete changeups. "Bras and Jeans" features huge anthemic guitar riffs reminiscent of The Killers.  "Broken Bone" is full of the country-pop crossover sounds we often associate with Maren Morris or Taylor Swift.
The album comes full circle though with its closer, "Baby, Don't Cut Your Hair For Anyone." Dark synthesizer and strings return, as McArtor gives arguably the most clean and emotive vocal performance on the record.  There's a feeling of closure as the song sees our protagonist finally leaving the wasteland; orchestral strings playing her off into the scary, yet hopeful unknown.
On Welcome to the Wasteland, Alex McArtor created an album that feels like there are 6 distinct songs that could be singles, yet never feels like they were forced together like many EPs from newer artists. It's full of grand orchestral visions and enthralling lyrical hooks—combined with a nuanced complexity that makes it feel fresh on each listen.  
Connect with Alex McArtor:
Website | Facebook | Twitter | Instagram | YouTube | Spotify | Apple Music
Featured Photo of Alex McArtor by Sanetra Longo
Discover More Great Music: