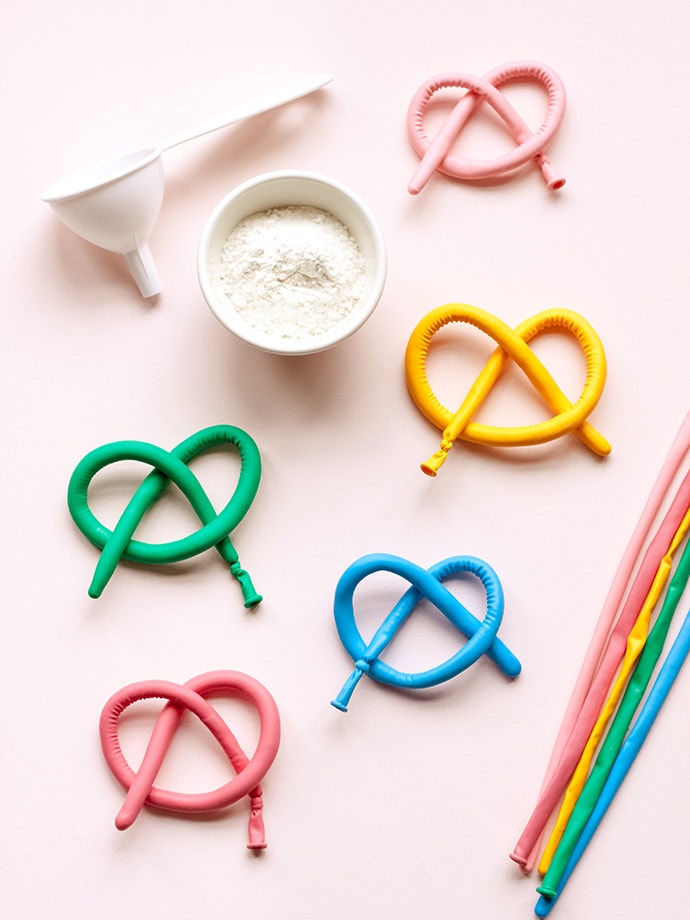 Chances are high that you've got an assortment of mismatched balloons hiding away in your craft or party supply cupboard. Don't let them collect dust any longer and put them to good use with these fun crafts and activities from the blog archives! And if you still have some balloons leftover, take a look through some of the DIY pinatas too. There are so many fun ones that use balloons as the base shape to paper mache over that we didn't include them in this post – they definitely deserve a whole round-up to themselves!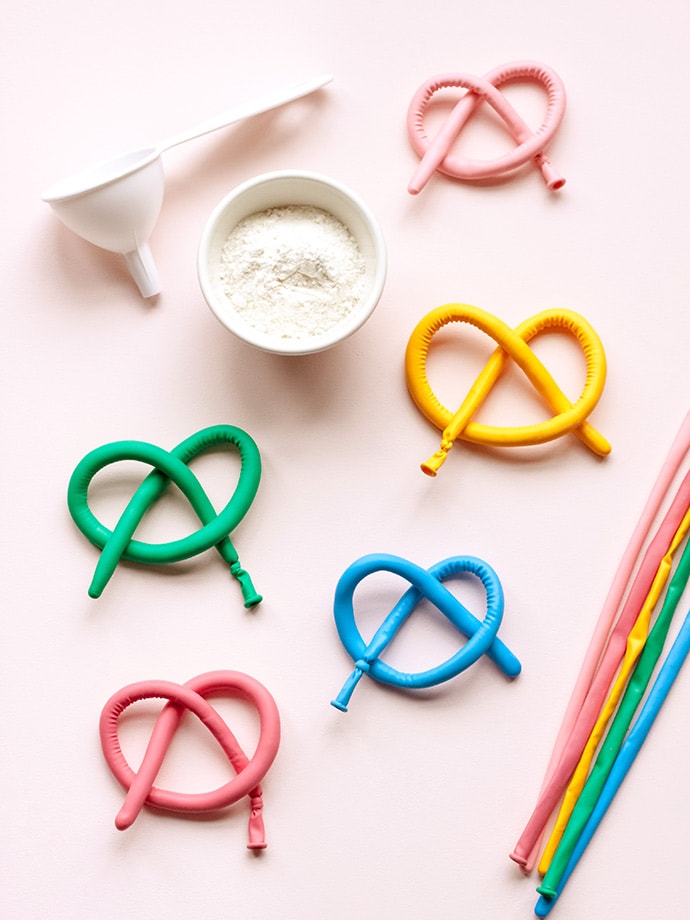 DIY Pretzel Stress Balls
You've probably used flour and balloons before to create your own stress balls but how about using a long, skinny one instead? These ones twist into pretzels, fun nautical knots, and whatever else, while also relieving stress. Seriously!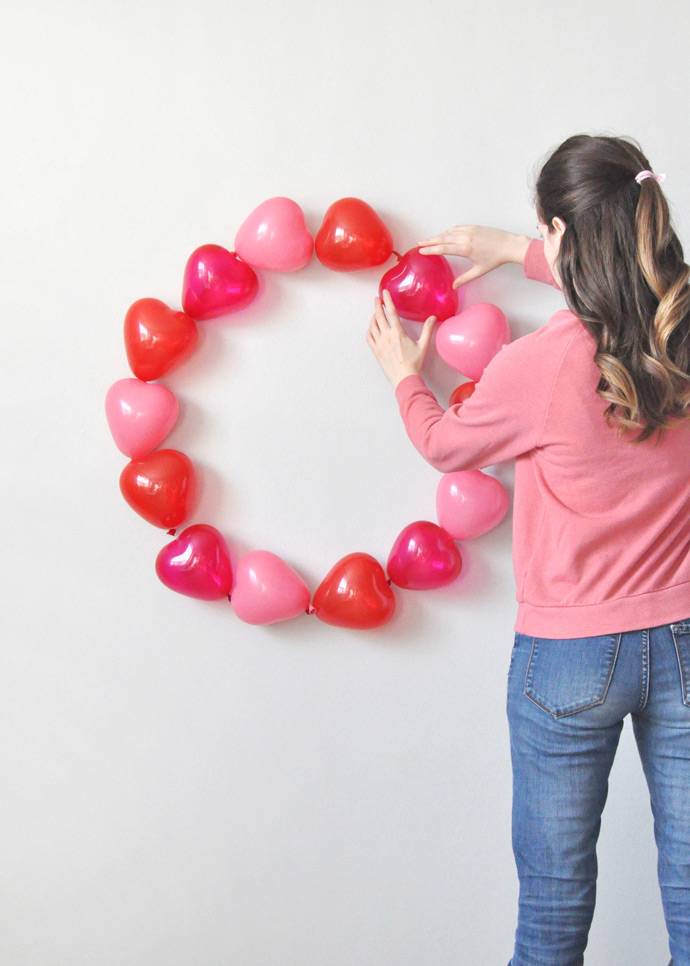 Balloon Wreath
This is a super simple way to add some cheer to your space in no time. Use whatever shape and size of balloons you have on hand to make a completely custom wreath on your wall!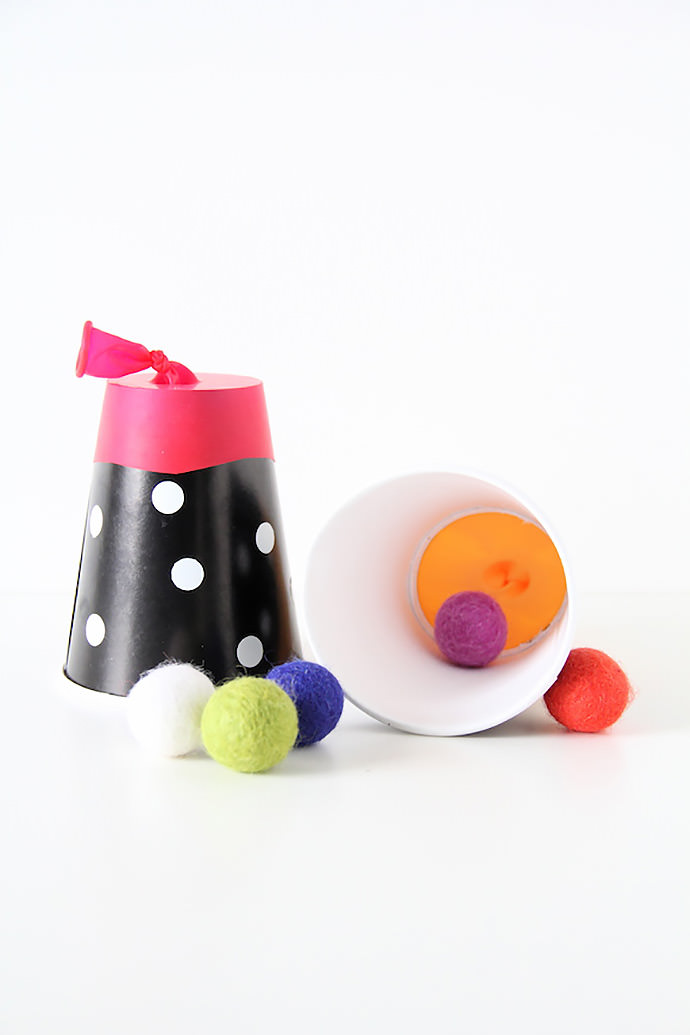 DIY Felt Ball Shooters
These felt ball shooters are the perfect activity to keep the kids occupied while school is out for the summer. You can use just about any round object, but the felt balls are great because they go far and are soft enough to not hurt anything!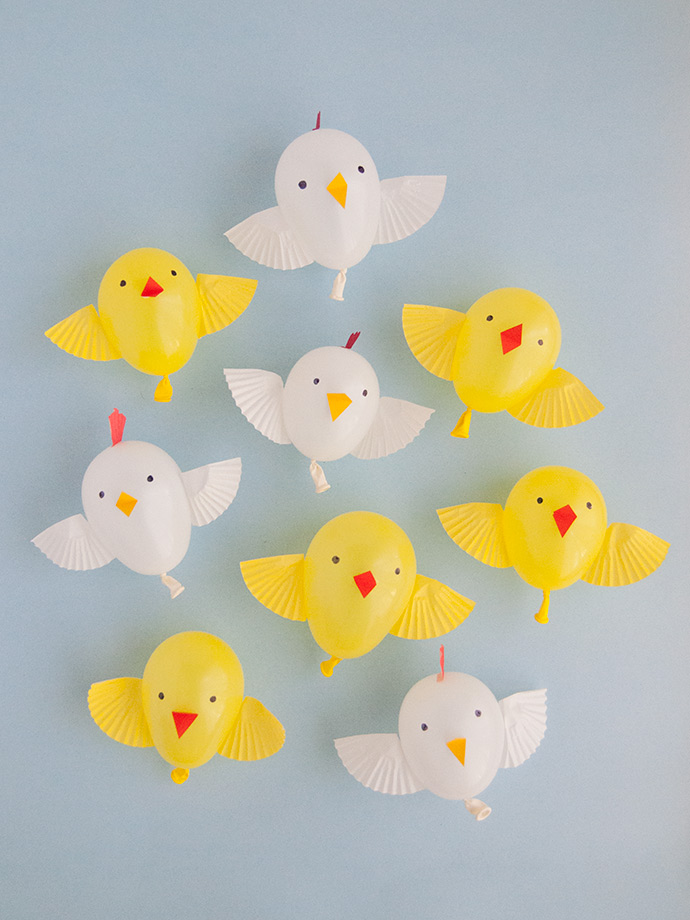 Balloon Chicks and Hens
Originally we made these balloon chicks and hens for Easter but they would be so fun for a farm-themed party, too! Or switch it up and make then in other colors to look like songbirds instead.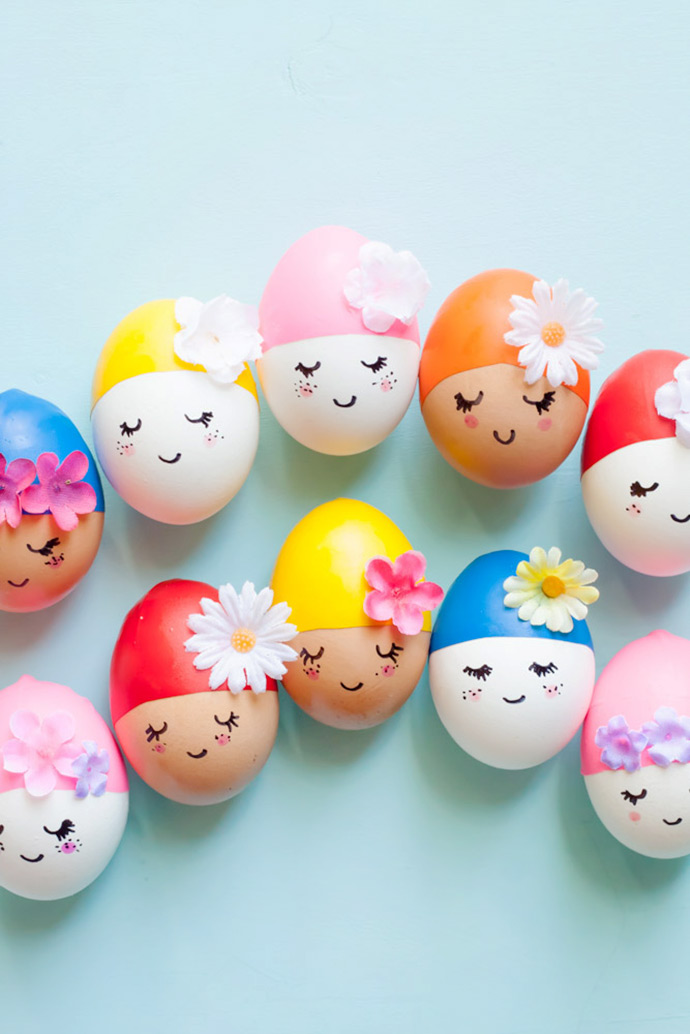 Pool Party Eggs
Add some fun to your snack table with these egg ladies wearing flower-adorned swim caps! They're sure to make an otherwise typical snack or even breakfast a huge hit with the kids.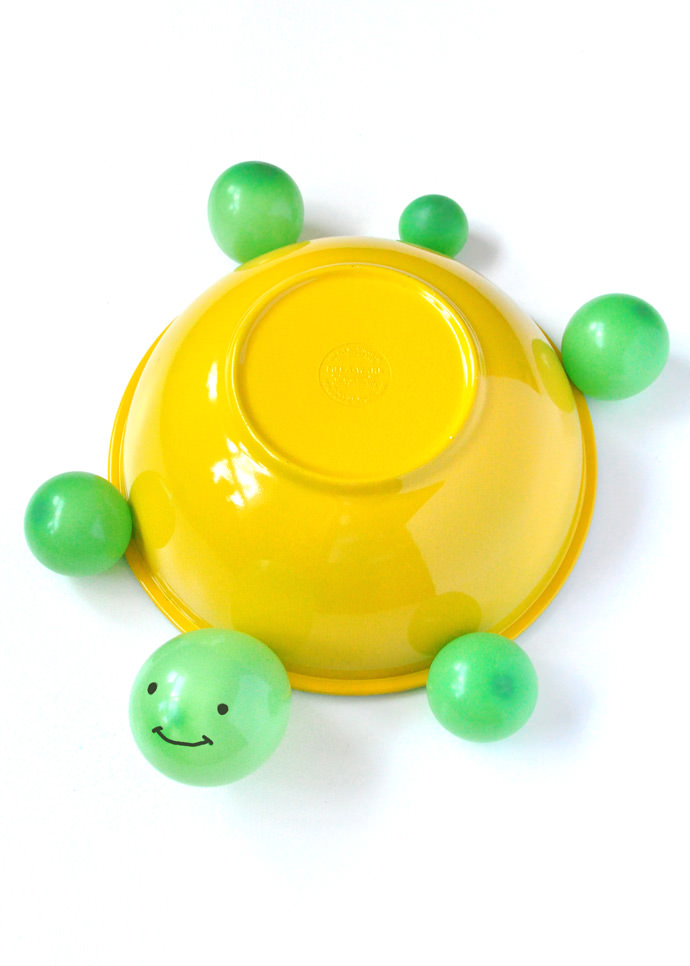 DIY Jumbo Balloon Turtles
These turtles are incredibly simple to do – you don't need any fancy supplies and they're super quick to make so you can make a whole family of turtles in no time! Summer is an especially great time to make these DIY turtles because the dollar store seems to have even more plastic bowls than usual.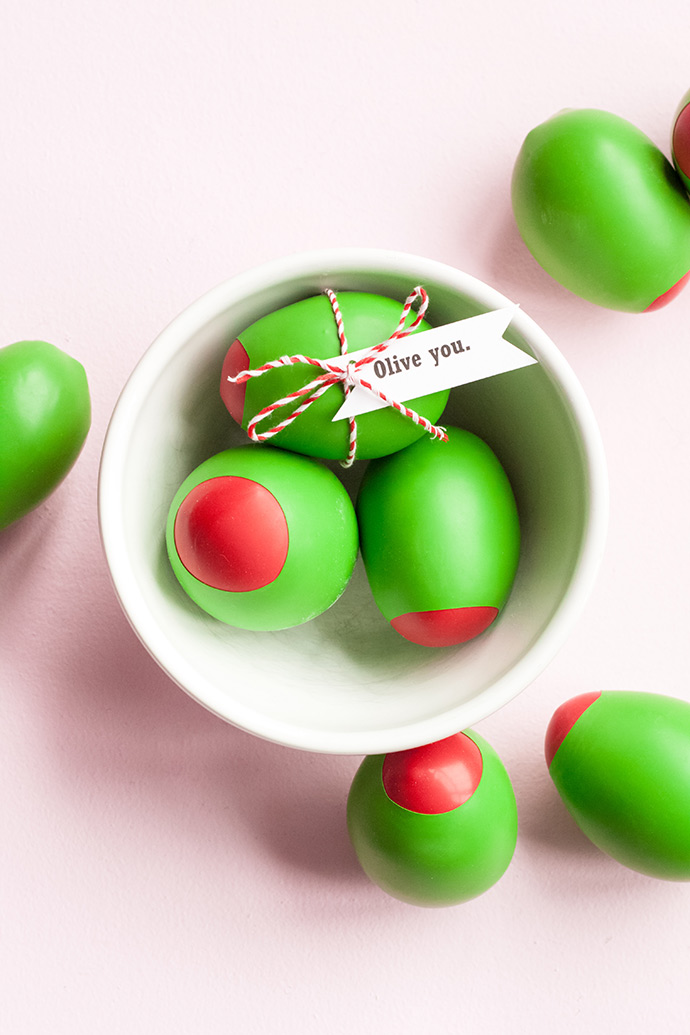 Olive Stress Balls
These DIY stress balls make great gifts for friends and family – because "olive being your friend" and "olive you!" This DIY is relatively quick, doesn't require many supplies, and will be super cute with all of the olive puns available.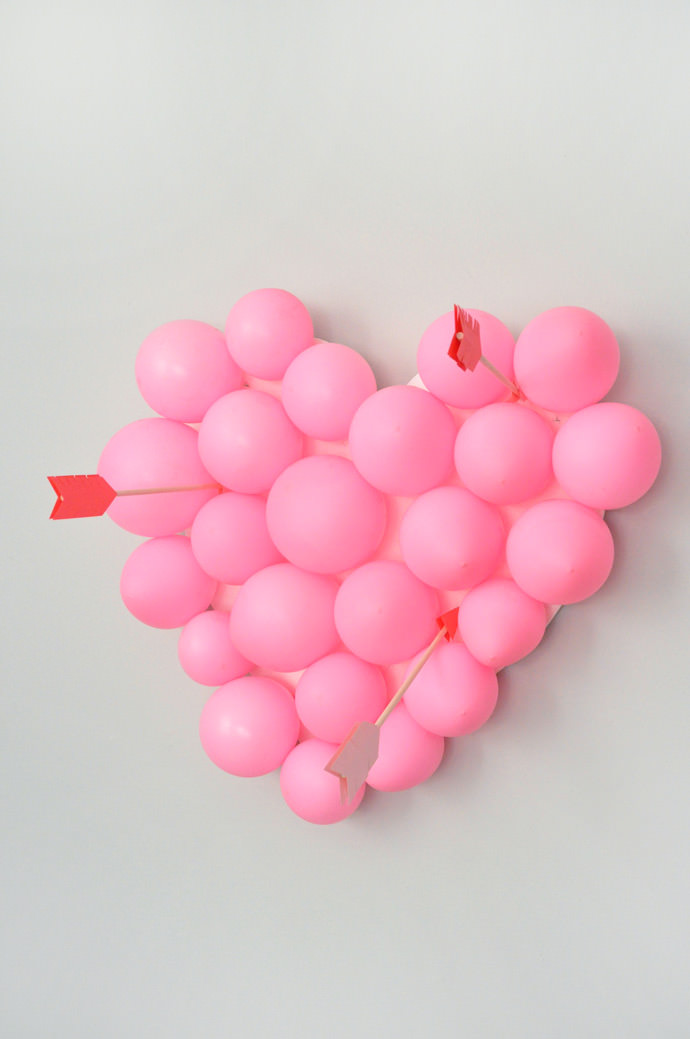 DIY Balloon Pop
This game is super simple to make and you barely need any supplies.