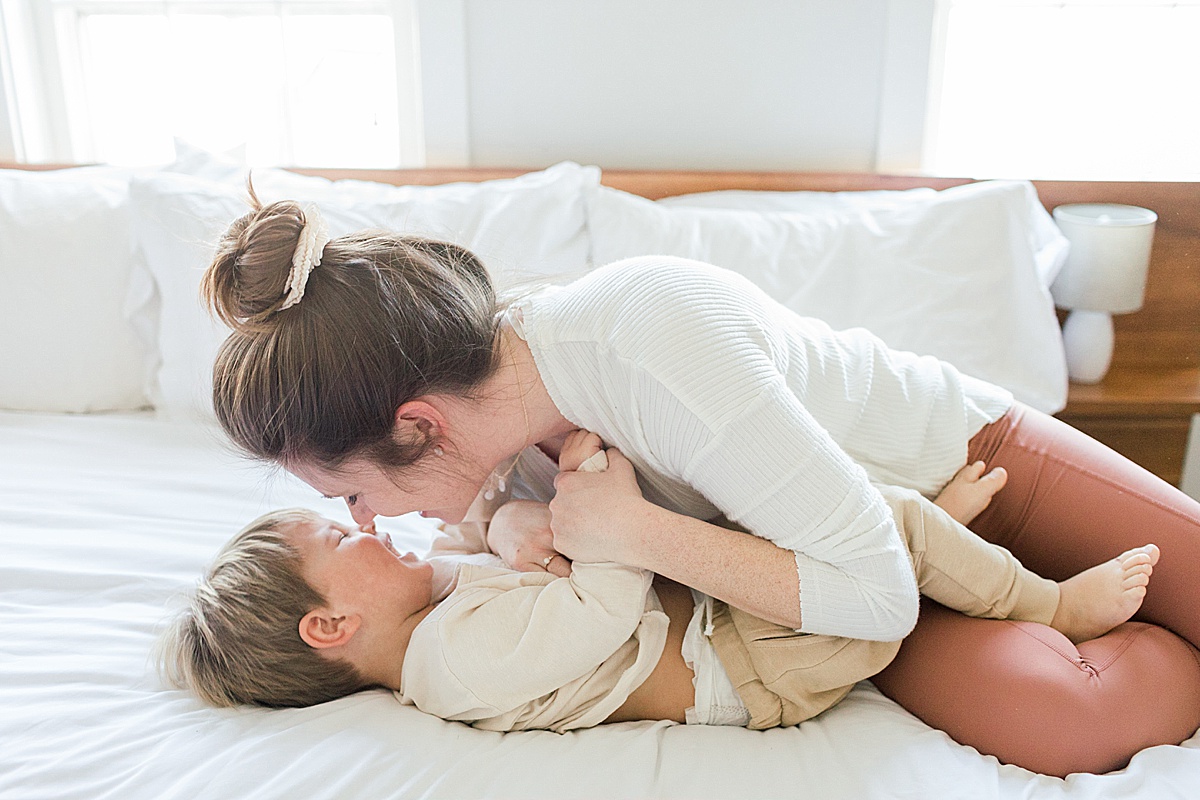 Dana had my heart when she told me she was starting a podcast for mamas who are desperate to dive into entrepreneurship in order escape their corporate gigs in order to spend more time with their families. On our pre-shoot call one of the things that Dana said that really stuck out to me was "I just really love being a mom… I want other moms to be free to spend time with their kids, but have a professional outlet and way to contribute financially to their family on their own terms." 
SO MUCH YES.
But the podcast is just part of what Dana does- she's an incredible newborn photographer based in Virginia, and part of what makes her clients such raving fans is how much FUN she is to work with! She's so good at helping her families feel at ease in front of her camera, and the variety she's able to capture within an at-home session is incredible. I got to see Dana in action during her brand shoot (styled by none other than my fave, Katherine Bignon) when she brought in a sweet family with a teeny little newborn, and watching her interact with all four family members was a joy! She has such a gift for this work, and it was an absolute privilege to capture her brand portraits.
Dana, thank you so much for allowing me a backstage glimpse into your business and family- I loved my time with you (and your kiddos!), and it's been such a joy to see how well these photographs have gone on to serve you on your podcast, website, and social media. Cheering for you!!
Check out Dana's work here!