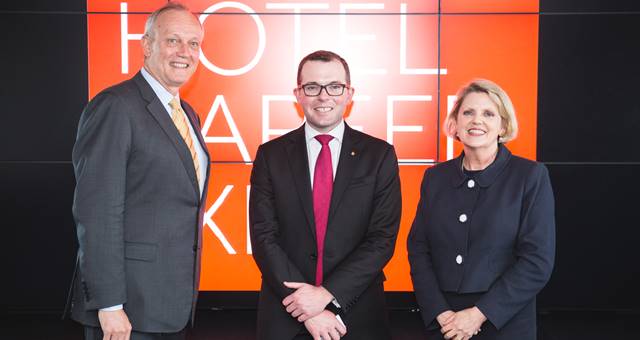 Passionate industry advocate, Carol Giuseppi, will this month farewell her post at the Accommodation Association after a decade representing the industry to political movers and shakers across two associations.
Giuseppi will sign off from her role as General Manager Operations at the Association after two years, prior to which she held a similar role as the National CEO at Tourism Accommodation Australia.
The move was confirmed this week by the Accommodation Association in a message to members, in which it praised Giuseppi's work and her litany of achievements as a glowing legacy.
"As the Accommodation Association has grown in membership and services in recent years, Carol's unwavering commitment to the industry and all of stakeholders will be her legacy," the Association said.
Speaking to HM, Giuseppi said she has had a wonderful decade across both associations.
"When I re-joined the tourism and hospitality industry 10 years ago, I found my role and my home," she said.
"My passion and advocacy has been driven by the warmth, commitment and generosity of the people within this wonderful industry. Those attributes have been instrumental in supporting me in driving effective outcomes. I look forward to the industry's voice to government continuing to grow into the future."
Giuseppi's departure comes as the Accommodation Association continues to align its structure, services and advocacy programs and prepare for amalgamation with Tourism Accommodation Australia, as announced last month at AHICE.
Related