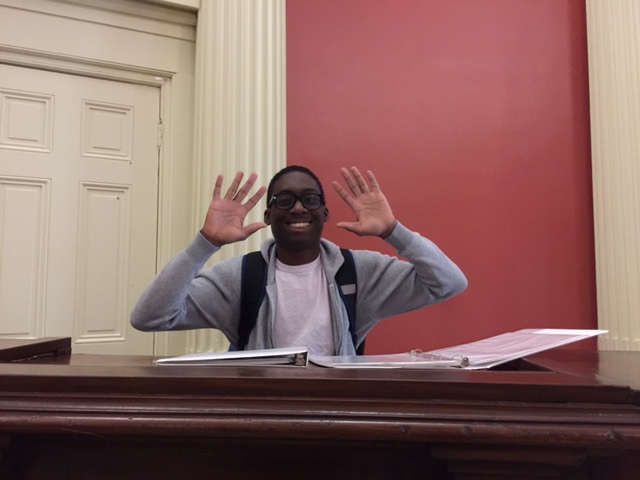 The following pictures document some of the research, design and performance process that GCAA students participated in as part of their Crankie project for The St. Louis Storytelling Festival with guest artist Adam Booth. 
Here Eli Bivins sits as Dred Scott in the re-enactment of the Dred Scott trial at The Old Courthouse in Saint Louis.
Students took a tour of the courthouse…
which would later serve as inspiration for part of their Crankie…
Students got a chance to experience the jury room in which the Dred Scott case was deliberated…
(Here's a view of the city of Saint Louis out a jury room window)
Then we returned to GCAA and got painting… Here is image one of The Crankie, in which the Old Courthouse is personified, assuming its own personality:
Image two shows Dred Scott at work as a slave…
Image three returns to an inside image of The Courthouse with handprints clamoring for freedom…
And image four presents an American flag with the face of freedom fighters and bloodied hands:
Painting was long, messy, and FUN!
In the end, we pulled it off!