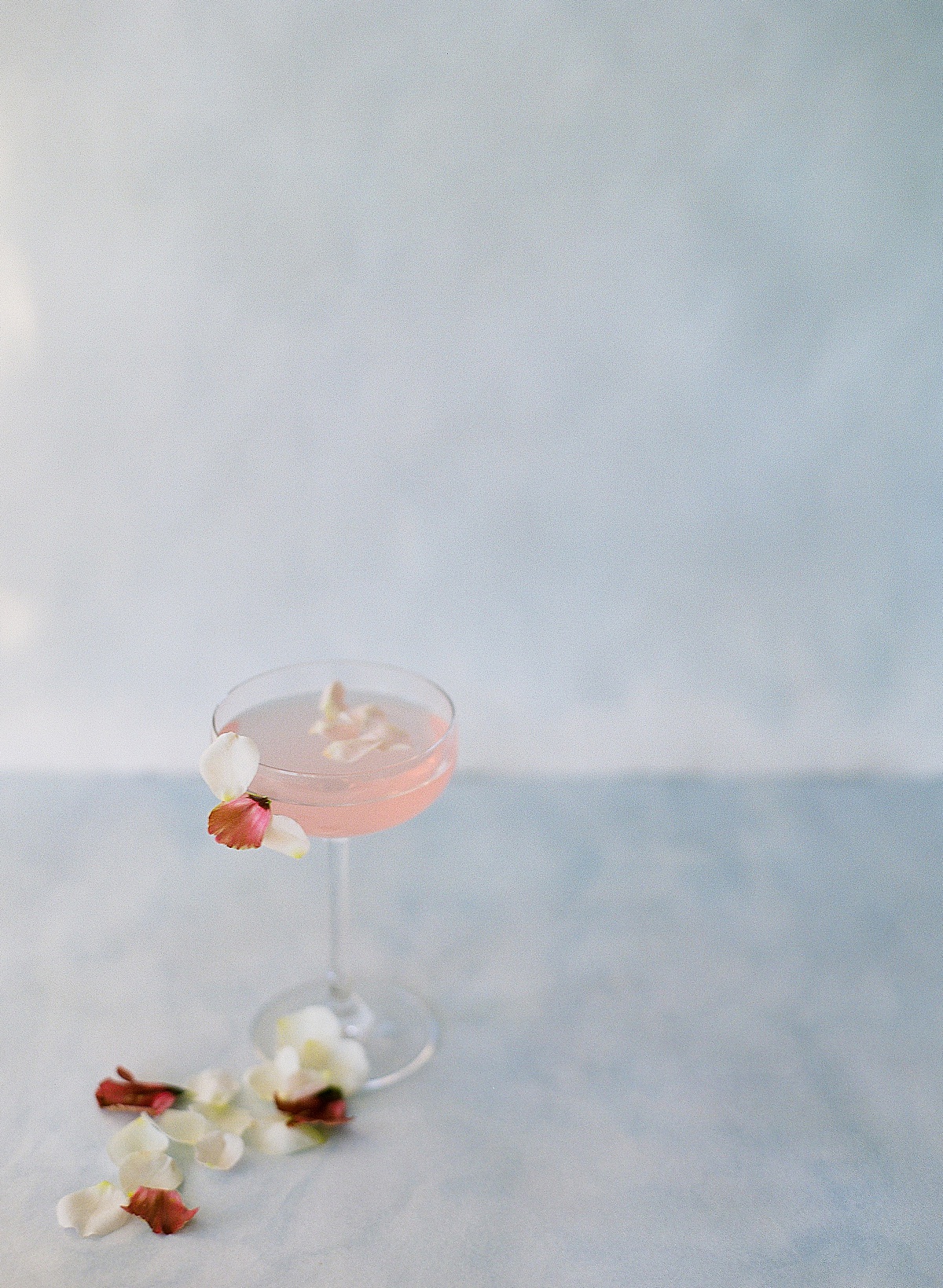 Friends, meet Sara- a whip-smart Eastern Shore wedding planner for couples who want to enjoy their wedding weekend by leaving the details to a planner they trust and love spending time with!
Her attention to detail and ability to weave her couples' stories throughout the wedding day was so much fun to witness as we planned for her shoot, and I can absolutely see why her people love her so much! Sara mentioned on our pre-shoot strategy call that she especially enjoys incorporating her brides' and grooms' stories into their signature cocktails, so we had a LOT of fun coming up with a couple of different cocktail set-ups to show off her creativity when it comes to mixology (peep that puppy cocktail set-up- PRECIOUS).
I also LOVED seeing the design book that she pulled together- she does one for each of her weddings, so being the planner she is, she put one together for her brand shoot as well! It was the *perfect* complement for the photos we shot at her desk- I'm SO here for all those dreamy blues and greens. Having Sara's family join us for a short while rounded out her branding session and helped give her clients a little peek into the amazing human behind the business :).
Sara- thank you for asking me to shoot for you!! It was such a joy to get to know you and your business-seeing how beautifully this all came together, I can only imagine how much fun you are to work with on a wedding day. Hoping these photographs serve you for years to come, friend!
Details-
Coordination: Sarah Reynolds Events (duh)
Venue: Wades Point Inn
Florals: Stacey Bowen Floral Design
Rentals: Price Rentals and Events
Hair & makeup: Charm City Hair Studio