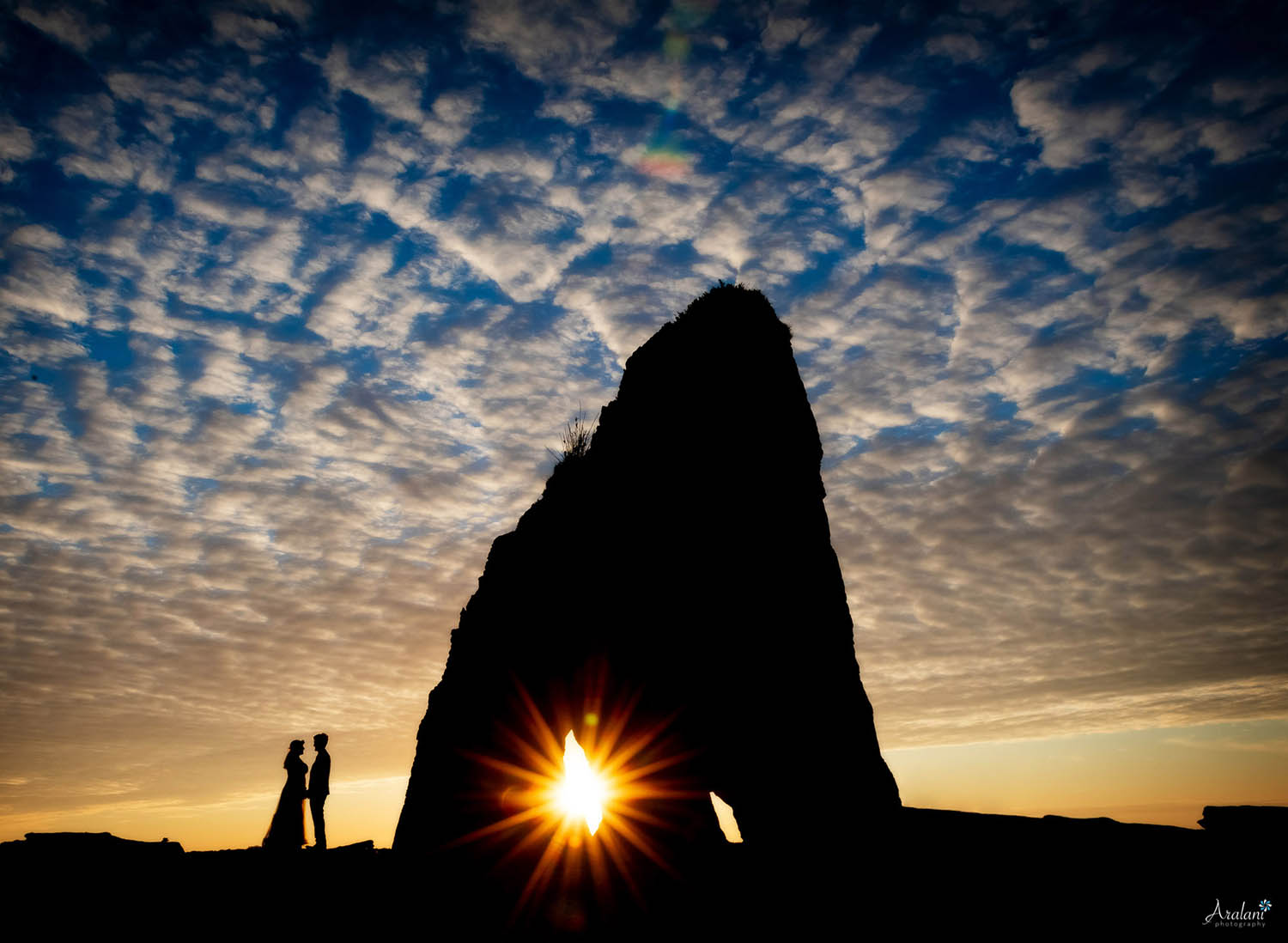 Learn how to find, book, and WOW your ideal clients! Elopement photographer Ara Roselani reveals her successful approach in episode #63 of the Find Your Focus podcast.
---
How to Find Your Ideal Clients (Hint: Client Experience is Key)
Feat. Ara Roselani, Aralani Photography
Episode #63 show notes
From hobbyist landscape photographer to professional wedding photographer, our guest on today's show has a ton of valuable knowledge to share around transforming your career, holding onto your passion, and finding your ideal clients.
Ara has two branches of her wedding photography business: one which focuses on more traditional weddings and another which feeds her adventurous, outdoorsy spirit.
In this episode, Ara explores the importance of receiving feedback, developing a brand voice, and staying true to yourself. She examines why it's critical to be selective when building your portfolio, and reveals her strategies for establishing close connections with her clients.
If you're struggling to find your niche or feel like you've lost your creative joy, this episode will help you find both!
Key moments in this episode
The conversation that inspired Ara's transition from one genre to another

How one photograph kickstarted Ara's wedding photography career

Feedback: how to receive it and implement it

What it means to find and book your ideal clients, year after year

How to select the photos you show on your website

What is "marketing tone" and how to use it to get the right clients

Ara's tried-and-true client experience approach

How Ara's looong contact form launches incredible client relationships

Staying fulfilled and keeping your creativity alive through tough times
Quotables
"My ideal client this year may not be my ideal client next year. So, whether or not you're switching genres or just trying to really hone-in your business, you're constantly chasing your ideal client." — Ara Roselani [0:08:32]
"You can learn so much from both your favorite clients and the ones that you probably never want to work with again." — Ara Roselani [0:08:59]
"Every photo should be an invitation to your ideal client and show just what you want to shoot every single day. And absolutely, brutally cut all the rest of it out." — Ara Roselani [0:10:57]
"Ultimately, I want everything to feel super genuine. I want my client to feel like they had an amazing artist, but also a friend who knows them, who showed up for their wedding, and gave them these incredible memories." — Ara Roselani [0:19:36]
Links mentioned in today's episode
Aralani Photography
Aralani Photography on Instagram
Elope Adventurously
Find Your Focus Podcast Email Address
---
Listen to more episodes of Find Your Focus HERE or wherever you get your podcasts.