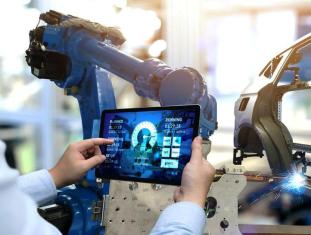 Guidewheel is a manufacturing tech leader in San Francisco, CA. That cloud-powered FactoryOps, empowering all the world's factories to digitize their operations and reach sustainable peak performance.
Guidewheel was funded an $8 million Series A funding round led by Greycroft was joined in the round by leading firms, angels funding, and Fortune 500 executives. This company aims to use the new capital to expedite growth, expand the factories to digitize their operations, and reach sustainable peak performance and business reach.
The funding brings Guidewheel closer to its vision of empowering all factories to reach sustainable peak performance. While the world's most giant factories use complicated systems to optimize efficiency, small and midsize manufacturers often mix the different machine makes models and ages with information in silos that don't connect. It leaves teams to struggle with manual data entry and bring out fires. Manufacturers commonly lose more than 20 percent of production time as a result, at the cost of over $3 trillion in waste each year.
Mark Terbeek, Partner at Greycroft, said Guidewheel had built the real-time data platform we believe will help create manufacturing. It is a straightforward yet powerful platform that comes when factory performance is critical to survival for manufacturers and the supply chain overall.
Guidewheel's plug-and-play FactoryOps platform turns the real-time of any machine into a connected, actively learning system for continuous improvement. Actively learning system delegate teams to diminish lost production time, increase output, and improve over time. As a result, groups can lengthen and progress at their own pace—the more they use Guidewheel, the more they get out of it.
Guidewheel platform helps any factory team get to operational excellence quickly, cost-effectively, and swiftly expanded to 100+ plants across Mexico, East Africa, and the USA.
By: K. Tagura
Author statement:
Funded.com is the leading platform for accredited investors network worldwide. We monitor and provide updates on important funding events. Angel Investors and Venture Funding can be a key growth for a startup or existing business. Whether it is a first, second or third round financing having a strategic alliance with an Angel Investor or Venture Capital financing can propel a business to the next level and give the competitive edge.