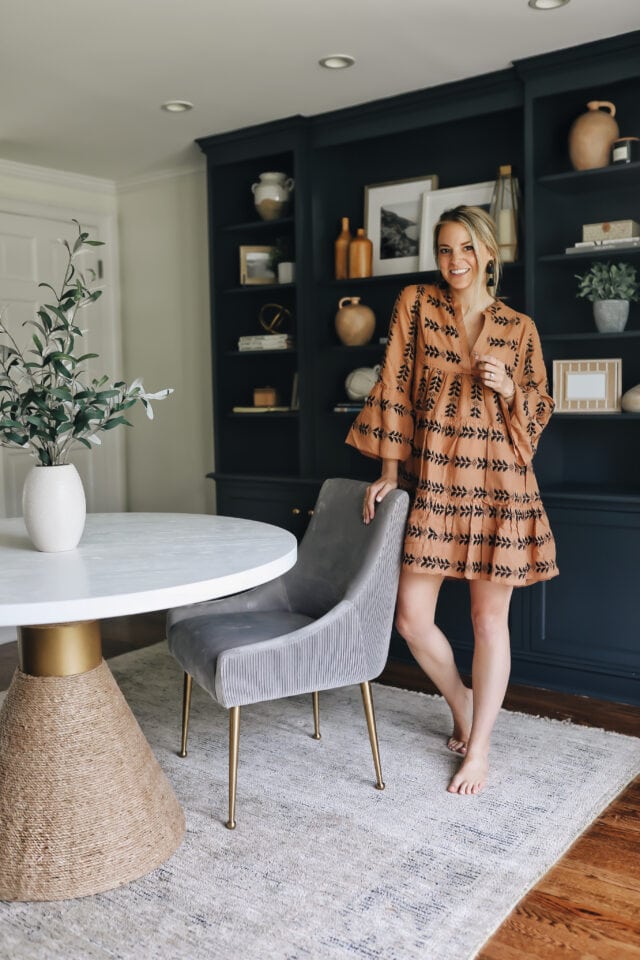 Lets chat home organization. I have always been a super organized person, my brain just functions better when everything has a place. Matt always jokes with me because every time I come back from HomeGoods/Marshalls/Target etc. I have a new basket and/or organizer in hand. I tried to keep our apartment as organized as possible, but over the years we just started to outgrow it and it was survival of the fittest with making things work, especially once Logan came along.
When we moved to our house, it was a goal of mine to achieve that organized feel all over again with hopes of keeping things in their designated place. While I did this throughout our house, I thought I would share a few kitchen (and tossed in some other areas) organization hacks with you all that I learned from Ana at Top Team CT. I discovered her right around when we were closing for our house (via Instagram – no joke, she posts the BEST and most informative stuff, especially Reels) and reached out immediately to see how far in advance I needed to book (which she recommends doing pretty far out). While I felt like I had a hand on most of our house, I was really struggling to figure out the best way to organize our kitchen and pantry so decided to call on her and her team for assistance.
I had already picked up a lot of organization supplies along the way, so she did a great job with utilizing what I already had, while also adding things that were incredibly beneficial. From rearranging shelf heights, which lead to giving us a coffee bar (!), to using a simple command hook to hang Logan's bib inside a cabinet or our oven mit, watching the way her mind works and thinks was so fascinating to me.
I thought I would give you all a closer look inside our kitchen at ideas and things that have made the world of a difference and life (for us) so much easier and more functional.
Kitchen organization:
K-Cup Bowls (These were found at homegoods) // Similar K-Cup Bowl // Coffee Mat (for splatters) // Tea Organizer
Knife Block Drawer Organizer // Expandable Utensils Drawer Organizer // Similar Utensils (ours are old Kate Spade x Lenox from our wedding registry)
Adjustable Spice Rack // Spice Jars // Labels (full blog post on spice jars to come)
Brushed Nickel Command Hook (you could also hang bib on the back of high chair // Black Command Hook
White Storage Container // Lazy Susan // Cabinet Door Adhesive Organizer Bin // Lidded Organizer Bin
Clear Storage Container (several sizes + you can adjust the dividers) // Cabinet Door Adhesive Bin (4 sizes) – I am too nervous with kids to keep dishwasher pods in there right now, but great for later on and when our childproofing arrives for these cabinets under the sink.
Expandable Pan + Lid Organizer // Water Bottle Storage Organizer
Around the house:
Shelf Dividers (I also just ordered 2 of these which have valet knobs on the end to hang your outfit) // Non-Slip Hangers // Drawer Dividers
Jewelry Storage Organizer // Acrylic Rack Organizer (made for nail polish, but works perfectly for sunglasses)