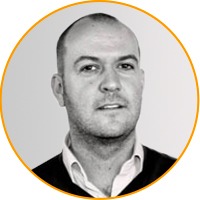 The past year has been brutal for the travel and hospitality industry. COVID has caused unforeseen damage – with plummeting revenues for hotels and airlines. However, things are gradually heading towards a new normal, albeit with a few hiccups.
For starters, vaccination programs worldwide are driving down the number of cases, while slowly bringing back the lost confidence in public to undertake journeys that they have been withholding due to fears of contracting or spreading the virus. On this front, Israel is leading the way globally alongside the UAE and US in ensuring their citizens get their jab at the earliest.
Volatility in recovery
In December, China saw a significant spike in bookings – which can be attributed to the anticipation of start of recovery. However, towards the end of Q4, FY20-21 – and the beginning of Q1, FY2021-22 – the numbers again witnessed a downward trend due to the surge in cases. A similar trend has been observed in India as well, with the start of a decline in cases in Q4, FY2020-21 prompting an increase in bookings, but presently being overshadowed with the large number of cases being unearthed.
However, for the European market, the recovery has been slow, with consistent downward trends being observed in bookings. The US has been a shining light – with rapid recovery observed due to solid curbs in exports of their homegrown vaccine and effective implementation of swift vaccination mechanisms.
As a whole, the scenario is very volatile. While specific markets showing promising recovery signs, the others have shown little to no positive trends yet. The public sentiment toward travel is seen directly correlating to the increase and decrease in cases, and understandably so. Safety always comes first.
The Summer looks promising
However, the weeks of Summer 2021 are looking promising in terms of booking sentiment across many parts of the world – especially weeks 20, 21, and 22. Aggressive vaccination programs, pent-up demand resulting from the inability to travel, and ease in restrictions are a few factors that are pointing towards these trends.
For instance, Germany is set to welcome 137% more travelers during week 21 as compared to week 20. At the same time, Indonesia is hoping to celebrate Eid with more vigor, unlike in 2020. Thus, recovery seems to be on the horizon.
Changing traveler expectations and patterns to watch out for
With the restrictions and curbs still in place across several parts of the world, travelers are going for domestic travel compared to international travel. This situation is expected to change once the number of cases drops significantly and the restrictions are eased.
In terms of trends, travelers are booking only specific accommodations and flights where they can easily cancel or change their plans without incurring an additional fee or a very minimal to a negligible cost.
They prefer properties that are competitively priced and have discount offers. They are also booking well in advance to take advantage of early bird offers and lower prices. These trends directly impact how pricing managers decide their strategies.
Booking.com's CEO, Glenn D. Fogel, has a piece of advice for travelers: prices right now are very competitive – it only makes sense to book for the upcoming travel in advance. Since most airlines and hotels offer free cancelation, there is nothing that a traveler would lose if they make an early booking. The time to book is now because once the pandemic is done and dusted, it is more than likely that there would be a huge influx of globetrotters escaping to destinations, causing prices to shoot up massively.
Key industry insights towards handling the new normal
Driving a successful pricing strategy in 2021
To drive a successful pricing strategy, forward-looking data would be extremely essential, as old and historical data have been rendered almost irrelevant after the pandemic in 2020. People were also looking for search analysis data based on which they were choosing popular destinations in 2020, that are safe to visit even with the global scare of Covid.
Industry reaction to change in customer expectations
"We are in three crises at the same time. Health crisis. Financial crisis because of the corona. Crisis of confidence – as bookings and travel have almost stopped. Shift from international to domestic escapes has lowered business volumes for international providers. Promotions for the local customer has been the norm for now." says Fritz Muller, VP – Enterprise Clients, RateGain.
Customers need more information regarding the whole process – from booking hotels and flights to local information regarding applicable restrictions. Hotels and travel companies are slowly adapting to the need for additional content.
"The guest right now wants flexibility in terms of travel, cancellation, etc. They want health and safety protocols to be strictly followed. They are focusing on long-term planning and booking a in advance, with a few of them making reservations one year in advance. This shows that companies need to adapt quickly to this approach and facilitate it." opines Anuja Bhosle, Senior Account Manager at Booking.com
Using distribution technology to formulate better pricing
Fritz feels that the key to hoteliers succeeding once travel is open is the flexibility to adapt to technology. It is better to have a partner who can empower you faster to the market. It is also essential to understand the right channels to connect to. This will enable pricing managers to form a solid strategy.
Anuja prefers that the companies optimize their rate plan setup to strengthen their pricing strategy. By allowing maximum flexibility to the rate plans due to uncertain times, companies can adapt as required, letting more revenue flow.
Helping partners tackle uncertainty in demand and driving recovery
Anuja further adds, "they have seen partners get the best results when they combine three specific rate plans:
Free cancellation
Non-refundable
Early booking"
"Partners who have done so have realized a 5% increase in bookings according to booking.com's data. Also, 44% who booked last year said that free cancellation is the sole reason they planned their travel so early."
On the other hand, Fritz maintains that they have seen that their partners have diversified their connection to multiple channels. "With RezGain's Smart Distribution (SD) module, a channel manager by RateGain, it suggests the right channels to make better decisions faster. Businesses can have a speedy setup with the recommendations from it. We are supporting hotels by recommending new source markets. In this regard, we are working alongside booking.com's APIs to give hoteliers a chance to capture the traveler's imagination."
"Hotels are trying hard to get in front of the end customers. To achieve this, tools like social media and rich content would help in getting direct bookings. We are also supporting that with our social media services company, BCV." he adds.
RateGain has partnered with Booking.com to help deliver a better experience to their customers as well as internal teams. RateGain has implemented several features from the Booking.com extranet portal, which facilitates a seamless and bug-free user experience. These features include new properties to set up, rate-type, promotions, etc.
Solving pent-up demand challenges once markets open for business
Anuja further beleives that maintaining competitiveness should be the utmost priority for hotels. Rethink the competition – and do not give away random discounts, which can badly hurt margins. Learning from relevant data at hand is essential; administer weeks of pricing patterns and test them out. There is a strong need to move beyond solely focusing on rates.
"Try to find the right tools and set yourself up for the release of pent-up demand is important. For this, you need to utilize analytics to keep a close watch on the competition, see new source markets, optimize right channel mix, etc. This is where RezGain's Smart Distribution can help. Working with the right channels and distribution partners is the key." says Fritz from RateGain.
"By utilizing forward-looking demand projections, you can anticipate and go accordingly. The market is going to be very dynamic post pandemic. For me, pent-up demand is like a balloon –release the pressure slowly by starting now. Getting the right messaging out to the travelers is equally important in the present recovery scenario." he adds.
Key Takeaways
Both Anuja and Fritz believe that the market is still volatile and that things are still shaky at the moment. But, hopefully by the end of the year, if things go the way they are going at the moment, the industry should be well on its way to a strong recovery.
About the Author

Mark Haywood

General Manager/ SVP – Europe, Africa, Brazil

RateGain
In his current role, Mark manages the commercial team throughout Europe, North Africa, and Brazil and leads the overall strategy and growth across all three key business lines of distribution, business intelligence, & social media optimization in these regions.
Prior to joining RateGain's international leadership team, Mark had 22 years of relevant and varied industry experience within the hospitality sector. He has capitalized on his experience by playing different e-commerce & SaaS technology company management, leadership & commercial roles in organizations such as TravelClick, Melia Hotels, The Ascott Group, and First Option Hotel Reservations.
Originally, from the United Kingdom, Mark has been based out of Barcelona, Spain for past few years. As such, he has native fluency in English and Spanish, however, is proficient in other key European languages too. Mark has been involved in multiple closed-group invitation-only events in the role of a speaker, moderator or thought leader. Exploring new places, learning & coaching new skills, and discovering new cultures has always fascinated Mark, and, as the e-commerce industry has evolved across the hospitality sector, he has been able to fuse his personal passions with the industry he loves.