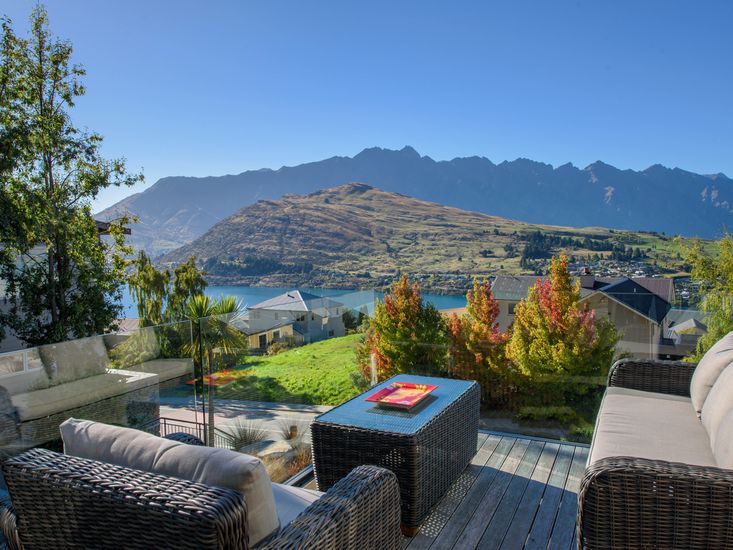 Need inspiration for navigating the pandemic and coming out stronger than ever? Look no further than Bachcare Holiday Homes. Whether you operate an independent hotel, large group or vacation rental company, the company's story provides ideas and encouragement for all types of lodging operators in any destination.
Download the full case study here – How Bachcare Holiday Homes Improved Survey Conversion by 135%
Over the past year, New Zealand has earned global recognition for its success in containing the coronavirus. Meanwhile, Auckland-based Bachcare Holiday Homes has shown similar leadership by taking the opportunity to better understand its guests and drive even higher guest satisfaction.
Positioned for Growth
Since being founded in 2004, Bachcare Holiday Homes has grown to become the biggest provider of holiday homes in New Zealand, building upon its core mission of helping customers "find their happy place" in holiday homes—or bachs, as Kiwis call them. Today, the company boasts over 100,000 customers and 2,200 properties.
After the pandemic hit and international borders were closed, accommodation operators around the world scrambled to pivot to domestic audiences. With about 85 percent of its business already domestic and a large inventory of fully equipped vacation rentals, Bachcare Holiday Homes was ideally positioned to meet the growing demand for local and rural destinations, self-contained units and extended stays.
An Opportunity for a Reset
Still, the company wasn't about to sit on its laurels. "The pandemic gave us an opportunity to reset," said Fleur Douglas, the company's Head of Managed Services, in a recent interview with ReviewPro. "We wanted to rethink our guest experience, adapt to changing traveler expectations and find ways to serve our customers better."
Another key focus was to target new domestic customers and turn them into loyal repeat renters with a new tagline "helping New Zealand explore their bach-yard."
"We also recognized that we needed data to measure the success of our improvements," Douglas said. At the time, she and her team were using Google Forms to send post-stay surveys to guests and compiling the results manually in Excel. "It was a lot of work," she said.
For some time, they had been searching for a new survey provider that offered automated data collection and advanced survey and reporting tools. "We looked at lots of options," she said. "We have several key differences from a hotel company, and ReviewPro took the time to understand our needs. They were able to tweak so many things to accommodate us. It was incredible how flexible staff were."
Setting Ambitious Goals
By fall 2020, ReviewPro's Guest Satisfaction Surveys (GSS) solution was up and running, and Bachcare began sending out its newly designed surveys. Guests are asked to rate various aspects of their stay and can choose to share feedback privately, on the company website or in a Google review.
The company also implemented ReviewPro's Auto Case Management (ACM) solution to automatically flag specific types of feedback, identify the root cause and specify the action required to ensure the quick resolution of issues.
Despite already high levels of guest satisfaction, management set ambitious goals for improvement. Douglas, who was training for a 100 km marathon when we spoke to her in early February, is no stranger to challenges. "I've been an ultrarunner for six years now," she said. "It's a great way of building mental resilience. In an ultramarathon, you go on a rollercoaster—an hour in you might be feeling awful, but five hours later you might be feeling great again. You learn to ride the peaks and troughs and just focus on small goals which add up to something huge."
Clocking Record Results
Almost immediately upon sending the new surveys, the company experienced a surge in responses. "Before ReviewPro, our conversion rate was about 10 to 12 percent," Douglas said. "Year to date, we're averaging 29.7 percent. More recently, our weekly rate is 38 to 39 percent. We had no idea we could get it so high!"
From Nov 1 to Dec 31, 2020, the company reported the following stellar results:
Email Conversion Rate: 32% (increase of 135%)
Total Survey Responses: 1693 (increase of 32%)
Service Score: 4.70/5.0 (increase of 2.8%)
Cleaning Score: 4.58/5.0 (increase of 1.3%)
Since then, the results have only gotten better. "We're starting to come through our super peak period now, and the numbers are in," Douglas wrote in a recent post on LinkedIn. "Our cleaning score is up three points compared to the prior year. With our focus on guests this summer, our service score has fared even better—up four points!"
The numbers are all the more impressive because service scores tend to suffer during peak season (late December to mid-January) when staff are so busy, she told us.
Driving Higher Performance
At a time when accommodation operators are struggling to uphold service standards, how has Bachcare Holiday Homes managed to increase its guest satisfaction scores?
Douglas pointed to a number of factors. "Before the pandemic, our guests had the option to do the cleaning themselves prior to departure," she said. "After the pandemic hit, professional cleaning became compulsory. Our guests have told us they love it."
Another key change is related to service. "Before, the holiday manager used to meet guests at the property at check-in time and checkout," Douglas explained. "Now, we offer contactless check-in and checkout. Everything is done by email. Lack of in-person contact with guests, which used to be a big point of difference for us, has caused us to have to adapt and ensure we're still providing a high, communicative and responsive service to guests."
As other accommodation operators are discovering, some new measures intended to be temporary during the pandemic are becoming permanent. "Even now that Covid-19 restrictions have eased, we're finding that people prefer contactless services," Douglas said. The same goes for the new cleaning policy. "It's become too successful," she said.
Mining Guest Sentiment
The higher volume of surveys provides a treasure trove of guest feedback for fine-tuning the guest experience. Survey results are broken down by region, property, department, booking channel, trip type and other variables. And a custom Lifetime Value filter provides valuable insights into guest satisfaction among top spenders.
Douglas is a big fan of ReviewPro's sentiment analysis tools. "Our guests are good at telling us exactly what we need to do. We've observed that the same items come up again and again in surveys, including things we would not have thought of, like the exact number of placemats, pillows and cutlery guests want. We've also learned that cooking equipment is more important than ever, since people aren't going out to eat as much these days."
Ensuring a Constant Cycle of Improvement
Survey results are shared with property owners and holiday managers via a personal portal. "With ReviewPro data, we can tell them exactly what our guests want," Douglas said. In the event of a low rating or negative comment, a case is automatically created in Auto Case Management and assigned to a team member for follow-up, ensuring a constant cycle of improvement.
The feedback also highlights the strengths that give Bachcare an upper edge over competitors, like its 124 holiday managers who are available to guests 24/7. "None of our competitors offers full services like we do," said Douglas. "There is no one on the ground like our property managers. It gives our guests and owners peace of mind."
The Future Looks Bright
"As you can see, I'm quite a ReviewPro fan," Douglas said, laughing. "In fact, my colleagues have made memes about how much I love ReviewPro. It's an amazing piece of software."
Looking ahead, she thinks the future looks bright. Like a true marathon runner, she urges her colleagues in the hospitality industry to keep an eye on long-term goals. "Hang in there, and celebrate the positives when you get them," she advises.
"We're incredibly lucky to be in a country where, for the most part, we are relatively free to travel. With ReviewPro, we now have the insights we need for even better reviews and happier guests. This year we're moving our focus to helping guests "find their happy place" in different New Zealand destinations to where they've been before."
Learn more about Guest Satisfaction Surveys: