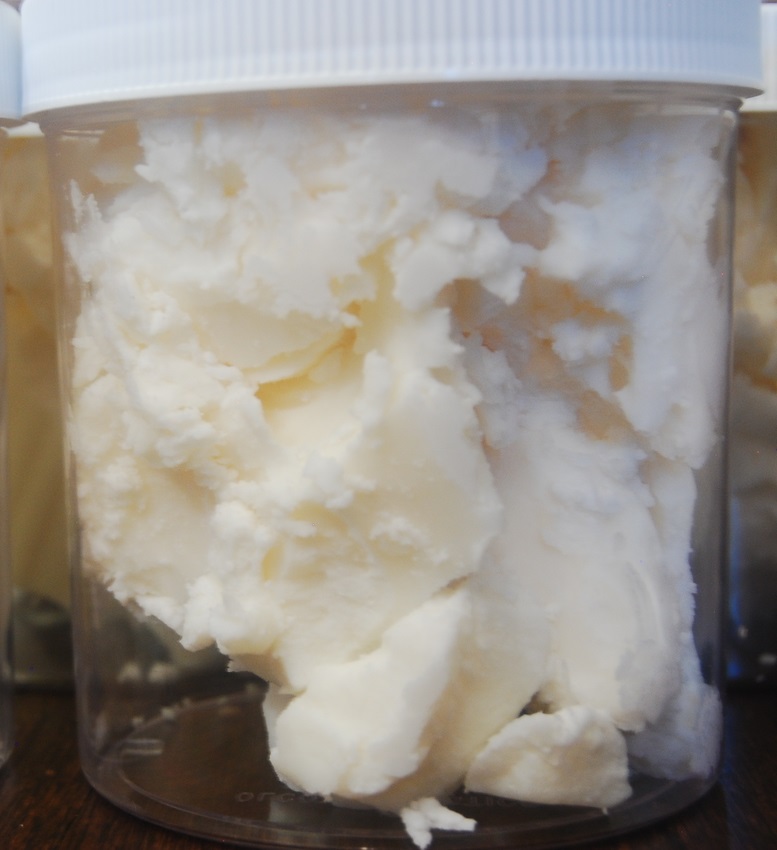 BGLH Marketplace raw mango butter
By Alondra
Along with my handy-dandy shea butter, I've come across yet another natural product to add to the team: 100% All Natural Mango Butter. Now, I've always seen this butter listed as an ingredient in hair care products, but never had I seen it in its natural form until recently. 
I'll be completely honest. When I purchased it, I had no idea of exactly how to use it. I was completely lost and decided to do some research before I turned myself into a chemistry lab. Here's what I found:
1. Mango butter is extracted from the kernels of the mango
2. Mango butter is an emollient and moisturizer and has a high content of fatty acids (this helps keep your skin moisturized and promotes cell regeneration)
3. It contains vitamins A, C, D, E, and group B vitamins: folic acid, calcium, iron, and magnesium (vitamins A, C, and E are known to be beneficial to hair)
4. It protects the skin from UV rays (this is also a great component for your hair to help decrease chances any possible sun damage)
5. It can hydrate the skin and hair for a long period of time (it can help balance the moisture in your hair for an even longer period of time)
I was completely impressed! I knew that mango butter had to be good for you, but honey, I didn't know it was working with all that! I swear my mind was on overload thinking of all the ways I could use this for my hair AND skin. I didn't know if I wanted to mix it, melt it, rub it or pour it…I was all over the place!

BGLH Marketplace raw mango butter
Eventually, I decided that I would try it as a pre-poo/hot oil treatment…and in turn, I got my life! The process was really quick and easy. Below are the steps I took to create an amazing treatment:
I put some of the butter in another container to prepare it for melting. I then boiled some water, removed the pot from the stove and placed the container in the pot. (I removed the pot from the stove to ensure that the oil wouldn't over heat). The butter melted pretty easily, I just stirred it a little bit and in a matter of minutes it had the consistency of melted coconut oil.
I then poured the butter into an applicator bottle to make the application process easier and less messy.
I first applied the butter directly to my scalp and massaged it in. I was really trying to reap the benefits of its moisturizing and cell regeneration attributes! I did this for about 3–5 minutes.
I then applied the butter down the length of my hair. I made sure to saturate the hair. Oh and I never used a hair tool. I just used my hands to get it all through the strands (and THAT just rhymed, baby I've got BARS…any who…)
I placed a plastic cap over my head and let the butter marinate. I planned on letting it sit for 30 minutes but I got sidetracked watching "Orange Is the New Black"…that show is everything, but I digress…
After I let it sit, I proceeded to shampoo my hair as I normally do. My hair was VERY manageable in the shower and it didn't feel as stripped as it usually does. (I prefer sulfate shampoos over non-sulfate by the way)
Once my hair was clean, it was time for me to deep condition. One thing I will say, my hair did have a shine to it with no product and my curls weren't frizzy or anything! It looked really moisturized so I was quite pleased. I knew then that the mango butter had done its magic.
To make a long story short, I ended up styling my hair as usual. My hair's manageability, softness and sheen were ON POINT! I didn't have to add any more moisture for about 3 days (compared to my normal 2). That's not a significant amount of time; however it did last longer as the property list suggested.
Here's my hair after it was all said and done! Oh and this was a twist out…
All in all, I give mango butter the "Yaassss" stamp of approval! If you've already tried mango butter for your hair, tell me how you used it and what you thought of it!
Click here to try our raw mango butter (pictured in the article above)
Click here to try our whipped mango butter (pictured below)
About Alondra: Joke telling, hair pick toting, life-living Southern Bell by way of Memphis, Tennessee. I'm a young,educated black woman pursuing dreams by day and a super hero by night; my powers reside in my mind. To state it simply, I plan to save the world one conversation at a time. @Color_Me_Diva @MyManeThang
Sources: https://www.nenonatural.com/hair-blog/what-is-mango-butter-what-are-its-benefits-to-natural-hair
http://mango-butter.com/
*This post was originally published on June 15, 2014