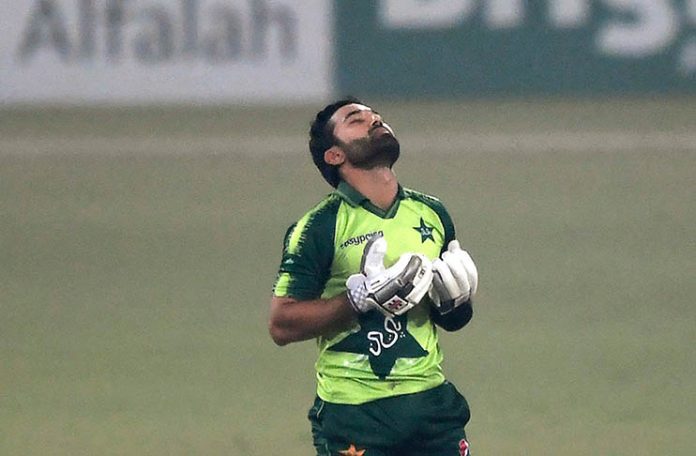 Derby: Pakistan's wicketkeeper-batsman Mohammad Rizwan feels grateful over the fact that he is now the main player of the team in all three formats.
The 29-year-old Rizwan talked to reporters from Derby and said that the team is gearing up well for the series against England.
"Almighty Allah has taken me to the stage where people say that I am the main player of Pakistan team now. There's no pressure on me and I am enjoying my cricket," Rizwan said.
"Our morale is really after the recent successful series [against South Africa] and we are hoping for a good contest against England in the upcoming series," he added.
On the other hand, Rizwan once again reiterated that there is no problem regarding captain Babar Azam's strike rate but admitted that the team has a middle-order crisis.
"We don't think there is an issue . Whenever he scores, he does it at a strike-rate of 140 plus. I will give you the example of when we chased 200 in South Africa, when me and Babar were opening, so I don't think there is any such issue," he maintained.
"I admit that there is issue in our middle-order but we have included some new faces and have worked on our problems in that department. Hopefully, this issue will be sorted out in the next series," he added.
Rizwan bats at number four in ODIs while he has been highly successful in T20Is as opener but still, he is open to change his batting position.
"As far as me and captain [Babar] is concerned [regarding batting position], we are willing to make a sacrifice for the betterment of Pakistan team if needed. We will do what suits the team," he said.
Rizwan also turned down the opinion that he is into the idea of leading Green Shirts in one format. "I'm not thinking about leading the side as I'm focused on playing solely as a player. I give my suggestions [to Babar] whenever it's needed," he added.
Comments
comments