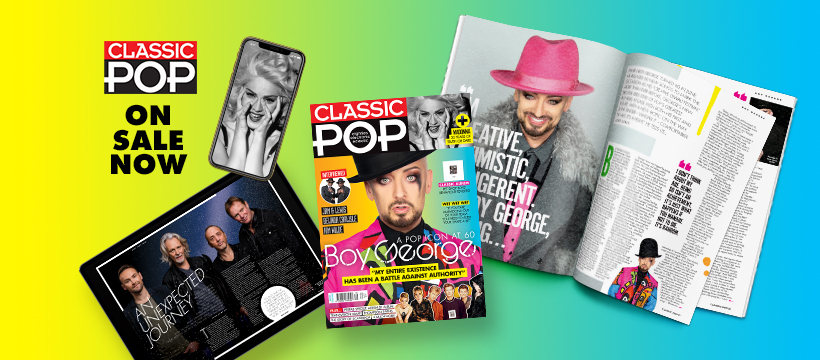 In the latest Classic Pop, our cover star is Boy George who is celebrating his 60th birthday by unveiling an impressive haul of 60 new songs. We catch up with the Culture Club icon for a must-read in-depth interview.
This issue, we also talk to R&B legends Jam & Lewis who are releasing their debut album as artists in their own right after four decades of producing hits for others.
Belinda Carlisle reflects on three solo albums that are currently getting the reissue treatment and Kim Wilde reveals all about her Top Of The Pops debut as she readies a career-spanning boxset.
Pet Shop Boys' melancholic Behaviour is this issue's Classic Album and 30 years on, we take a look back at the impact of Madonna's ground-breaking documentary Truth Or Dare.
Prefab Sprout's back catalogue goes under the microscope for our Album By Album feature and we also count down the 20 best foreign language songs of the 80s.
Elsewhere, Transvision Vamp's under-appreciated third LP Little Magnets Versus The Bubble Of Babble gets some much-needed love and Wet Wet Wet tell us how new frontman Kevin Simm has given them fresh impetus as they look to the future with upcoming studio album, The Journey.
In our expanded reviews section we have new releases including Crowded House, Gary Kemp, Erasure and UB40 while our bumper reissues coverage features Scritti Politti, Bryan Ferry, Level 42, Yello, Donna Summer, The Psychedelic Furs and much more.
Steve Harnell
Editor, Classic Pop
Get your copy of the new issue of Classic Pop
Order Classic Pop issue 70 online
Get the magazine delivered direct to your door by ordering your copy of Classic Pop issue 70 directly from us today for just £6.99 (inc. P&P) here.
Subscribe to Classic Pop Plus today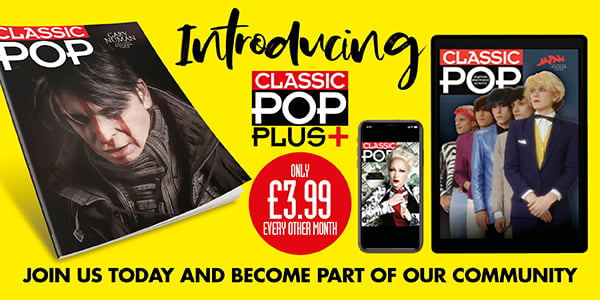 Get Classic Pop delivered to your door plus a host of other benefits with Classic Pop Plus.
33% off the print magazine
The entire digital issue archive of all past Classic Pop issues since day one
10% off all Classic Pop back issues and Classic Pop Presents specials,
Exclusive subscriber-only covers
The free weekly newsletter
Download the digital edition
Get the digital edition from Pocketmags. Or find the new issue in the Classic Pop app.
Not downloaded the free Classic Pop app yet? Find out more about the app here
Find Classic Pop issue 70 in stores
Available from selected WHS HS, WHS Travel, Easons, Tesco and McColls stores – priced £5.99. Use our handy Store Locator to find your nearest Classic Pop stockists.
Complete your collection!
Are you missing an issue of Classic Pop magazine? Click here to browse all of our back issues.
Comments
comments