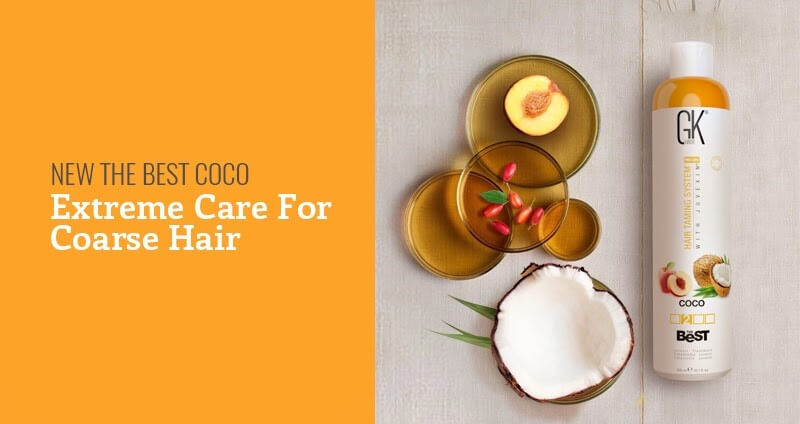 Tired of frizzy, unruly hair? Our new smoothing treatment is out to set the world of hair care on fire.
Congratulations! Look no more for a hair treatment that will tame your frizz without weighing down your hair? Introducing The Best Coco Treatment, here to the rescue. Getting touchably soft and sleek hair is just a treatment away with the advanced formula of this magical multi-tasker treatment which includes the iconic fusion of Vegan Juvexin and Coconut oil. This is our most versatile hair treatment that provides a multitude of solutions for achieving healthy hair.
Why You Will Love The Best Coco?
THE BEST COCO is not your regular hair smoothing treatment it is an intensive hydrating treatment and answer for curly, stubborn hair textures. It is supercharged with the most potent complex to untease tangles and block frizz: coconut oil, Juvexin Vegan, Vitamin E, Goji berries.
WHAT MAKES THE BEST COCO UNIQUE?
The Best Coco is brimming with antioxidants and hair supplements. It starts to show its super hydrating properties right after a few minutes of application.
Here is a sneak peak of The Best Coco composition that makes it stand out as a nourishing agent.
Juvexin V2:
A superfood protein blend that  instantly tames unruly hair fibers in need of discipline. Extracted naturally plant based sources: Pea and Quinoa, Juvenix V2 favors both, your vegan lifestyle and the environment. It replenishes the hair's natural keratin protein lost by excessive heating or styling. It makes up a protective shield to refrain the hair from future damage.
Coconut Oil:
Incredible hair conditioner. It penetrates deep into the hair shafts, hydrating and plumping strands resulting in a fuller, smoother appearance.
Vitamin E:
High in antioxidants supply, it pulls double duty by restoring hair's elasticity and providing extra protection to brittle strands.
Goji Berry:
Has a detoxifying impact on the hair. Puts hair breakage worries to rest.
Smoothes and straightens.
Keeps your hair shiny, nourished and manageable.
Smoothes dry, frizzy, unruly hair.
Cuts down the styling time.
VERDICT
While we all love styling our hair with heat tools, unfortunately we also compromise on hair quality. The Best Coco stays true to what it claims and improves hair texture. Its pro-active formula works overtime to nourish strands from within, adding unmatched resilience to hair. The protective envelope of Juvexin V2 over each strand makes them flawlessly endure everyday stresses and styling damages. It is a must-have product in your hair care regime.