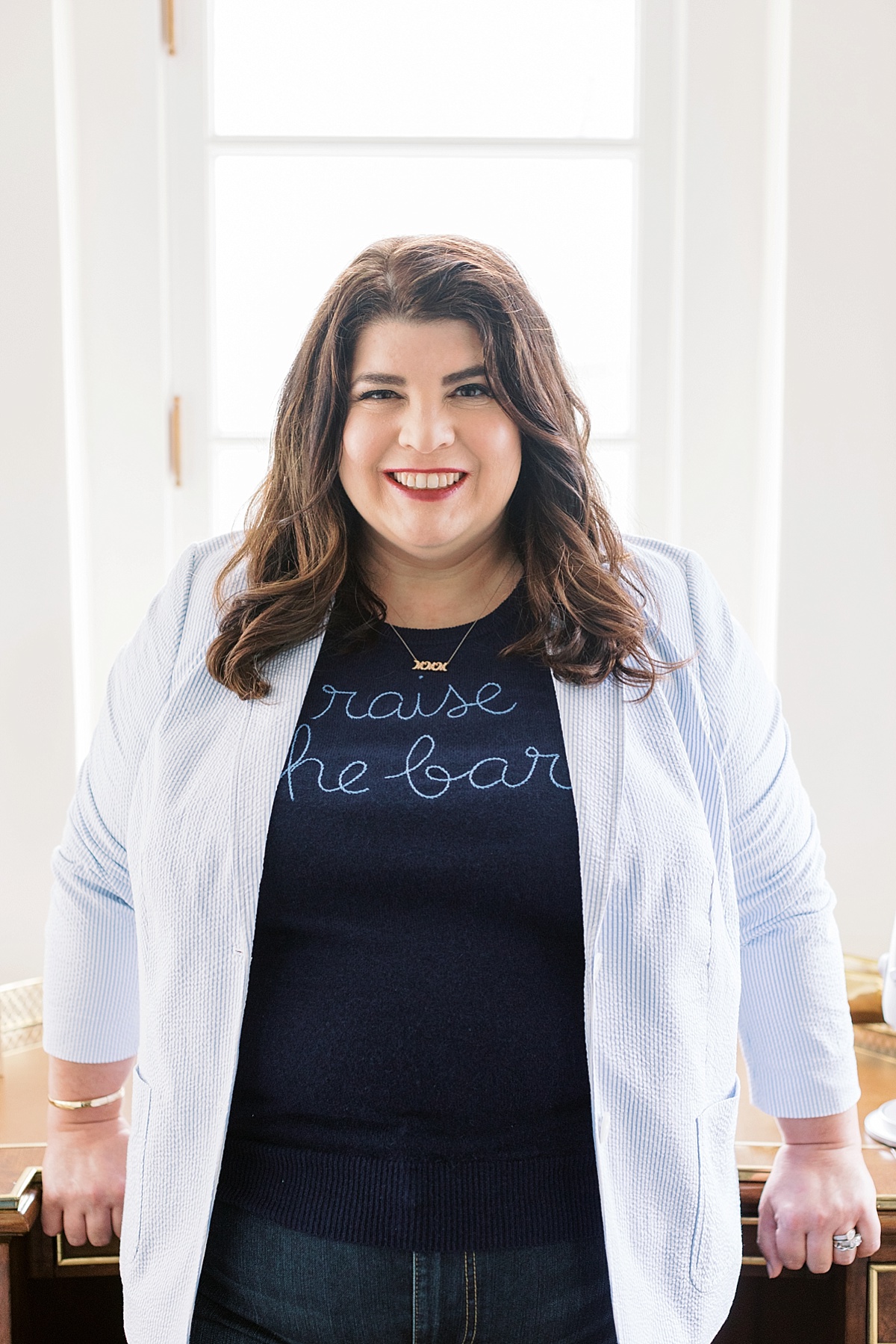 Ok, can we all just acknowledge from the getgo what exquisite taste Kelley has?! I walked into this space the morning of her shoot and had to quickly pick my jaw up from the floor- it's so perfectly on-brand for her, and every single item she chose to incorporate into her shoot was spot on. She's a perfect example of someone who knows themselves, their brand, and how they want to be received by their audience.
Kelley's not only an attorney at a well-respected firm, she's also a professor at Georgetown, and a soon-to-be podcast host. Oh, and a wonderful human being. (She knows what a JK Rowling fan I am and sent us a several pieces from Boden's Harry Potter line for when Felix gets a little bigger- SO SWEET!). How she manages to do all the above AND have time to be, from what I can tell, a kick-butt mom? I feel like I could take lessons from her.
Kelley, it was a JOY to shoot for you!! I'm so grateful our paths crossed- you're elegant from head to foot and one of the most graceful people I've ever met. It was an absolute pleasure to spend the afternoon with you, and I cannot WAIT for round 2!!