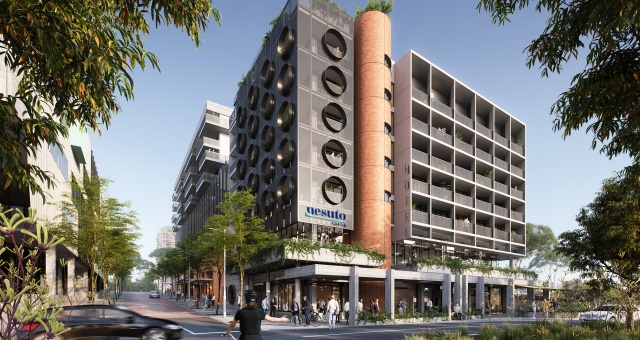 Nesuto Apartment Hotels has named its opening leadership team for a new property preparing to open as part of an AUD$300 million redevelopment of Curtin University in Western Australia.
Overseen by WA Area General Manager, Gail Deary, the new Nesuto Curtin will be led by Dave Jaeschke as Hotel Manager, who moves from Nesuto Mounts Bay in Perth where he spent the past six years fine tuning his management skill set.
Jaeschke will be joined by Dilshad Khan as Sales Manager WA who will lead business development for the new property. Khan has been with Nesuto for nearly five years and previously led sales for Nesuto Mounts Bay and Nesuto Geraldton, adding to nearly a decade of sales experience in hotel industry roles previously.
Also part of the opening leadership team will be Sari Lawidjaja who takes on the role of Revenue Manager WA, bringing 15 years' experience in revenue and yield management across three continents.
Daiwa Living Nesuto CEO, Mark Ronfeldt, said was thrilled to name the opening team for the new Nesuto Curtin.
"They bring a wealth of experience to the table and a deep understanding of the values of the Nesuto brand. Nesuto Curtin will be the jewel in the crown at Curtin University's vibrant new Exchange mixed use precinct and the opening team is best-in-class."
The 60-room Nesuto Curtin newbuild will be the 10th Nesuto to open in Australia and is due to begin welcoming guests from November this year.
Related