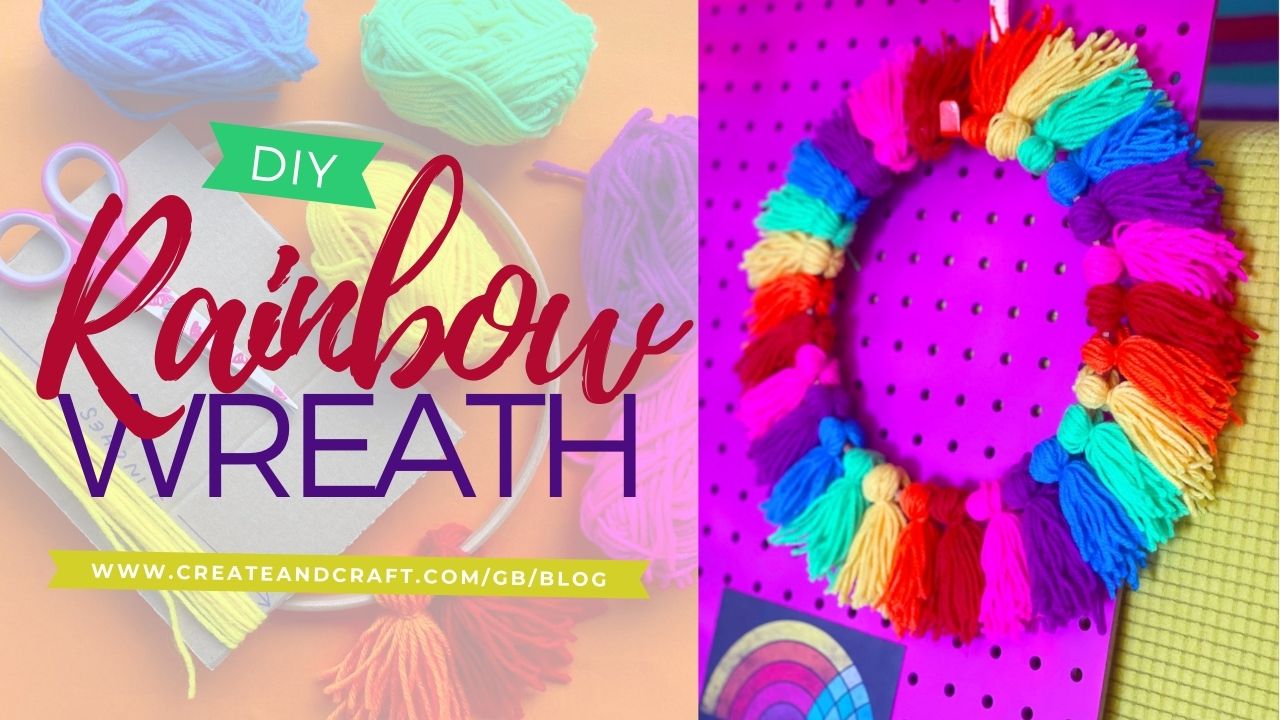 Live a life more bright and beautiful, with this easy-to-make rainbow wreath, created by the fabulous Momtaz Begum-Hossain. With just a handful of supplies and a little creative ingenuity, you can craft a beautiful home decor piece that's bound to bring a little cheer to any corner of your home!
You Will Need:
How to Make A Rainbow Wreath:
Step 1:
First make a frame from cardboard. This one measures 7 inches in length, and creates short tassels; for longer tassels you can increase the length. Wrap your yarn around the frame 24 times. Adjust according to your yarn. For thin yarn, you could wrap it around a few more times, or if it's thick yarn, reduce the number of wraps.
Step 2:
Gently slide the yarn off the frame. Cut a smaller piece of yarn and tie it once around the centre.
Step 3:
Cut through the top of the loops at both ends.
Step 4:
Separate the two hoops from your embroidery hoop and take the plain half with no fastenings on it; this will be the wreath frame. Tie the tassel onto the frame – one knot will secure it.
Step 5:
Pull the top strands over and, with the same two ends of the centre thread, tie one tight knot.
Step 6:
Flip your frame over and do the same again at the back; this time tie two knots to secure. Your first tassel will now be complete.
Step 7:
Repeat the process with your second colour and then keep going until the frame is covered in colourful rainbow tassels.
Step 8:
Finally, tidy up the wreath by checking each tassel and trimming the ends to neaten them. Once you're happy with your gorgeous rainbow wreath, you can hang it up pride of place, and admire it!
Looking for more bold and beautiful technicolour crafts created for us by Momtaz? Check out this gorgeous Rainbow Tassell Wall Decor you can create using the rest of your yarn stash!