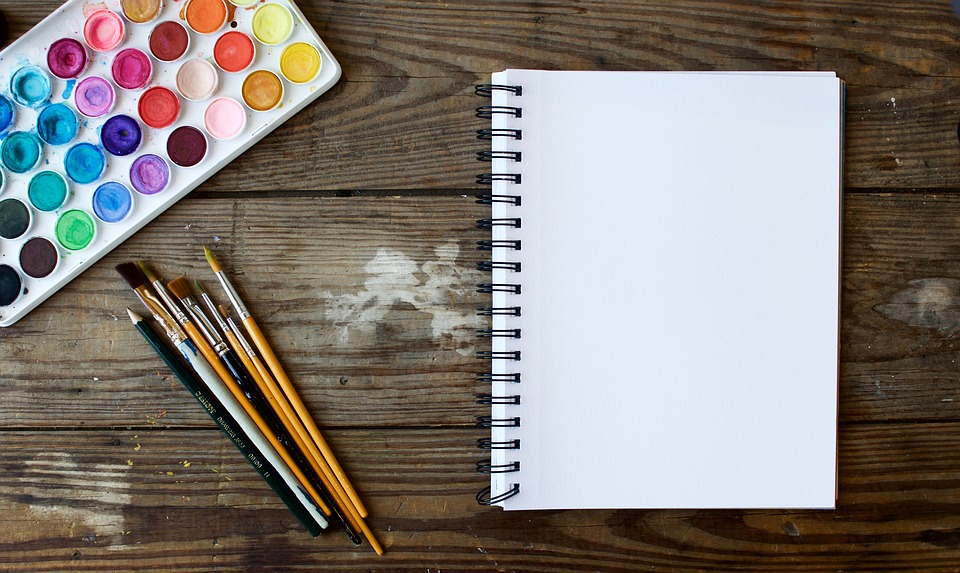 Discussion question: Using fifty words or fewer, write a short story, scene, aphorism, snippet, etc., that includes the line "These pictures were in water-colours." Write or past your story into the comments.
It's been a real minute since we last did a Micro Fiction Challenge, and I feel like it comes at a good time — I've heard from more than a few of you lately struggling to get words on the page. (You We know who you we are.)
Let's just say that our hottest one-on-one service is writer's block counseling. And I'm thinking of entering it myself.
One thing I am managing to do is work my way through, for the third time, Jane Eyre. Why three times? Well, A) Why not, it's an awesome book, but, B) I haven't read it since ~2005 and I have to get to discuss it on an upcoming Yak Babies.
So this morning I opened to a random page (132 of my Bantam Classic) and let my eyes come a rest where they would, and here's the first line I saw:
"These pictures were in water-colours."
Strikes me as excellent fodder for a Micro Fiction Challenge.
What Is This Contest and How Do I Enter?
In fifty (50) words or fewer, write a story, scene, joke, snippet, aphorism — take it in whatever direction you want; it doesn't have to be fiction, despite the title — that includes the line "These pictures were in water-colours."
(And let's say "water-colours" is one word, since it's so in the book and in Merriam-Webster.)
Enter as many times as you wish.
Write or paste your story/stories in the comments section below.
Submit your entries by the end of Sunday, July 4. I'll announce the winner in the comments and in the following weekend's email message (which, if you don't already receive, you can sign up for in the right sidebar).
My favorite story (stories?) will earn its writer his/her choice of book from the WBN library.
You'll Choose a Winner Based on What, Exactly?
The usual metrics: style, concision (obviously), humor. Whimsy (mine).
And I'll take into account the number of thumbs-up each story receives. So if you really enjoy someone else's piece, be a sport and give it an upvote.
If you find yourself self-sabotaging, feel free to talk about it in our previous post, "How Do You Self-Sabotage?"
Good luck!
WriteByNight is a writers' service dedicated to helping you reach your creative potential. We work with writers of all experience levels working in all genres. Browse our book coaching, manuscript consultation, publication assistance services, and sign up for your free writing consultation today.
WriteByNight writing coach and co-founder David Duhr is fiction editor at the Texas Observer and co-host of the Yak Babies podcast, and has written about books for the Dallas Morning News, Electric Literature, Publishing Perspectives, and others.