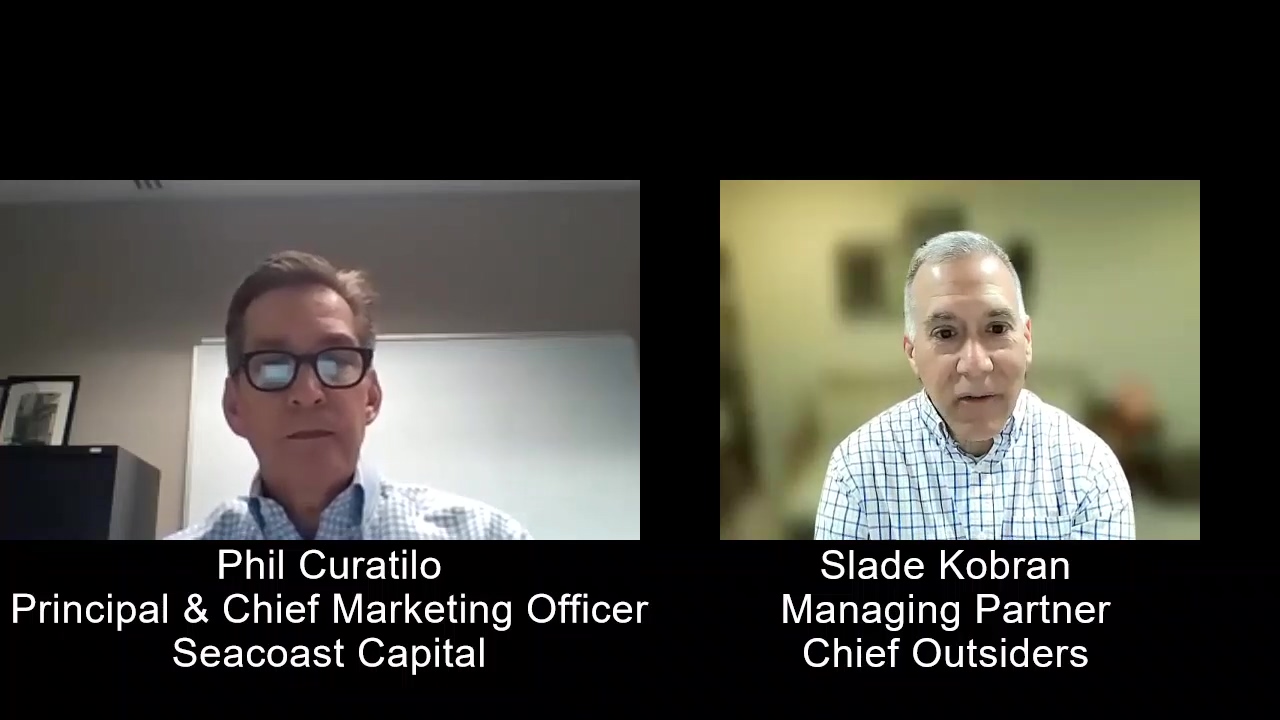 Part 2 of my interview with Seacoast Capital Principal and Chief Marketing Officer, Phil Curatilo.  You can view part 1 here.  A few takeaways:
Don't take a cookie cutter approach to investment analysis or portfolio growth. Some portfolio companies have grown organically, without a single add on, others the opposite or a hybrid.

Evaluate and recommend according to each business's strategies and operations.

A management team that's not on board with an articulated plan of attack can prohibit growth and foster mistrust.

An over-leveraged balance sheet or too much debt can lead to trouble.  The management team needs room to implement their operating plans and take advantage of opportunities as they come along. 

Aligning with deep functional or industry expertise like Chief Outsiders has makes a lot of sense.

Post close, firms like Chief Outsiders on sales and marketing projects, technology implementations, executive search, etc. add value.
Be sure to view previous interviews including John Broderick at Argosy Private Equity, Everett Hill from ICV Partners, and Nick Martino from High Road Capital Partners.