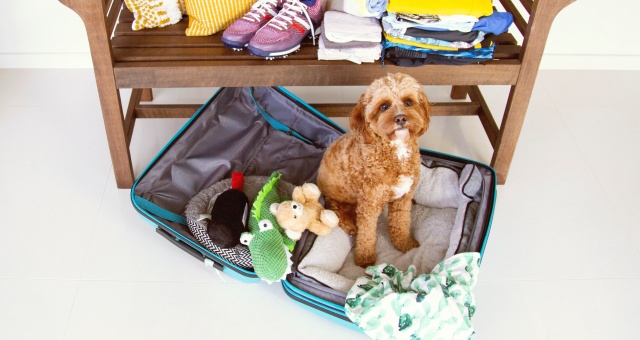 Wyndham Destinations Asia-Pacific has joined forces with pet services platform PetCloud to help pet owners maximise their holiday time in Australia both with or without their beloved pets.
The partnership is in response to more Australians holidaying at home in the past year due to the COVID-19 pandemic border closures and also the wild boom in households opting to take on a new pet in response to lockdowns and the general decreased movement associated with a pandemic.
The purpose of the pact is to provide more information on pet-friendly services available to look after their pets, whether they go on the holiday with their owners or not.
For pet owners opting to take their cat or dog with them, the PetCloud platform helps owners select from a nationwide network of 30,000 pet sitters, drivers and walkers, with all sitters having undergone police checks and training in animal handling, while also being fully insured and backed by RSPCA Queensland.
Wyndham Destinations Asia-Pacific Director of Customer Experience and Lifestyle, Lorna Groves, said the partnership would help pet owners save money while reducing travel anxiety.
"Pet resorts and kennels can be more expensive than a hotel room," Groves said.
"At selected Club Wyndham vacation club resorts, we offer pet-friendly accommodation across the country from Hobart to Dunsborough, the Gold Coast and the Victorian Alps, which welcome families and their pets."
PetCloud CEO Deb Morrison said pet parents should know there were services available that will allow them to take a holiday and have their pet looked after at the same time.
"Australia already has one of the highest rates of pet ownership in the world with animals in around two-thirds of households and when the pandemic hit, we saw a surge in pet adoptions, sales and fostering," Morrison said.
"It's wonderful to see so many animals in loving homes and that's where we want them to stay so we'd love to see all pet parents take advantage of services such as pet sitting, dog walking and house visits to ensure their pet is safe and well whether they stay or go on vacay.
"Club Wyndham's pet-friendly resorts allow travelling pet parents to easily accommodate their pets and when they want to head off on a sightseeing activity that isn't pet friendly, PetCloud can step in and offer peace of mind with easy, trusted, local pet care," Morrison added.
A GPS feature of the PetCloud service can help users locate pet-friendly beaches, cafes, pubs and parks to ensure pets get their daily exercise. Similarly, for those preferring to leave their pets at home, PetCloud offers access to dog walkers and trusted, verified pet sitters closer to home, with services depending on the individual animal's needs and the length of time away from its owners.
Related