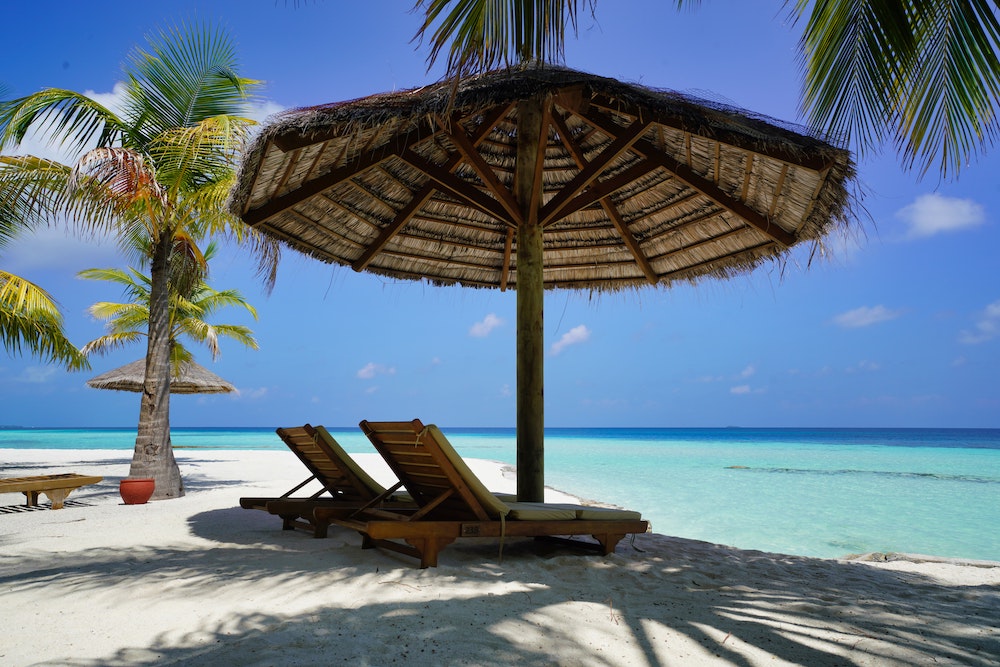 As travel restrictions ease and recovery begins, hoteliers are under tremendous pressure to generate revenue and make up for lost time. While it's difficult to make long-term predictions, the travel landscape for the coming months has begun to take shape.
Get Ready for the Surge
After a year and a half of lockdowns, there's a huge appetite for travel out there. In a February 2021 survey from Amadeus of over 9,000 travelers in nine countries, over 41% of respondents said they expect to book international travel within six weeks of restrictions being lifted. Domestic demand is likely to be even higher.
Exactly who will travel and where they will go will be contingent on four key conditions:
Outbound travel restrictions: Are people permitted to leave their home region?
Inbound travel restrictions: Can people visit their chosen destination, and if so what conditions will apply?
Vaccination rates: As vaccination rates go up, how quickly will travel demand go up?
Willingness to travel: If people can travel, will they travel?
Who Will Travel This Year?
While traveler behavior will vary by region, data from STR and other sources indicates that the people most likely to travel will fall into the following categories:
Fully Vaccinated People
As travel restrictions are lifted, hotels can expect higher demand from source markets where vaccination rates are high. Leading the pack are countries like the US, UK, UAE and Israel.
Not far behind them are European Union countries, China, Canada and Saudi Arabia. Meanwhile, countries like Australia, New Zealand, Singapore and South Korea, which have been very successful at containing the virus, are lagging behind, mostly due to lack of supply.
In May, the Centers for Disease Control and Prevention that masks and social distancing are no longer necessary for Americans who have been fully vaccinated against Covid-19. This gives vaccinated Americans the green light to travel safely. Similar advisories are expected in other countries soon.
Local Travelers
Until borders open, most people are expected stay close to home and within their own country. So far, travelers are showing preferences for ground transportation and short flights over long-haul air travel, for smaller properties over larger properties, and for rural and seaside destinations over big cities.
Leisure Travelers
Over the past months, leisure travelers have been the first to hit the road, and that pattern is expected to continue throughout the year. In the fall, as leisure business declines individual business travel is expected to pick up moderately, but large meetings and conferences won't return before 2022 or later.
Independent Travelers & Small Groups
People will mostly travel as individuals, as couples or in small groups and with friends and family over the summer months. We should also see the return of social events like weddings and reunions, but large group travel and gatherings are not expected to resume until next year.
What Can Hoteliers Expect from Guests?
Vaccinated and Unvaccinated Guests
Don't assume that unvaccinated people will stay at home, including families with vaccinated adults and unvaccinated children. Each will have different expectations, and you may not be able to tell them apart. Beginning this summer, travelers from select countries will be able to visit the European Union with proof of a negative COVID test. Other countries may follow suit.
Shorter Lead Times
Many people are taking a "wait and see" approach to booking travel. If restrictions ease in your location or feeder markets, expect a rush of bookings.
Longer Stays
After months of lockdown, many people are choosing to take longer trips, using banked vacation time or combining business and leisure activities.
Higher Cancellation Rates
If there's a surge in virus cases in your region or feeder markets, expect a surge in cancellations. Meanwhile, many people are booking multiple properties and destinations to ensure they have a place to go. At some point, unneeded reservations will be canceled.
Lower Demand for In-person Services
More hotel guests will try to minimize contact with staff members by carrying their own bags, making their own beds and cleaning their own rooms, resulting in lower demand for these services.
Higher Demand for Onsite Food & Beverage
Expect more guests to forfeit local dining in favor of on-property F&B services, especially in-room dining and grab-and-go meals.
An Extended Summer Season
Attention revenue managers! With more people getting vaccinated and restrictions easing over time, the summer season may very well extend into October or even November.
What Will Travelers Expect from Hotels?
During the recent ReviewPro webinar, Summer 2021: What to Expect and How to Prepare, we asked attendees what they think will be the top concern for guests in the coming come months. Here are the results:
In addition to all the usual expectations, hotels should be prepared to accommodate a range of pandemic-related expectations from travelers, including:
Reassurance of safety and sanitation protocols on property
Continued flexibility with fees for date changes and cancellations
Information about local restrictions, such as curfews and business closures
Touch-free and self-service options like online check-in and guest messaging
Access to outdoor spaces and well ventilated, indoor spaces
Above all, they will want to recapture a sense of relaxation and wellbeing after a very difficult year.
In the coming months, the hotels that recover the quickest will be those that stay in tune with traveler needs and expectations at every step of the guest journey. Find out how ReviewPro's integrated suite of tools and processes can help.