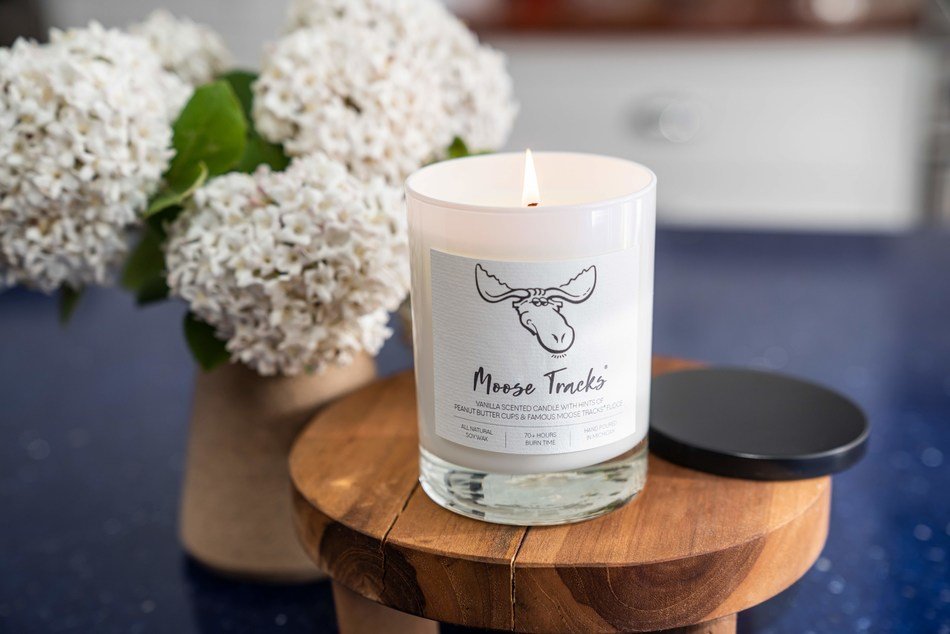 It's been another weird week in retail. Whole Foods partnered with The Weather Channel for a giveaway, Moose Tracks ice cream launched into a new category and brands offered incentives to dine out at local restaurants.
This, and more, in this week's retail therapy.
Whole Foods, The Weather Channel bring the fun, rain or shine
As vaccine rates increase, many consumers are plotting their big returns into society this summer. Whether it's chilling poolside or relaxing on a beach, people are eager to make the most of this season after spending the last 15 months cooped up inside. 
But nothing's worse than a rainy forecast ruining your summertime plans. Thankfully, The Weather Channel and Whole Foods teamed up to help all of us reschedule any plans spoiled by dreary weather.
Summer's on, rain ????️or shine ☀️ Here's a chance to grab prizes with our Rainy-Day Redo Giveaway. Learn more here: https://t.co/ubNs1lszfV
.
.
.
No Purch. Nec. Ends 8/9/21. 18+, US only, Rules: https://t.co/0jHIGnhr9H pic.twitter.com/hpEMXffjyQ

— Whole Foods Market (@WholeFoods) June 15, 2021
If Weather Channel meteorologist Stephanie Abrams deems at least half of the continental United States is affected by weekend rain, Whole Foods will provide a limited number of Rainy-Day Redo packages. 
"With everyone ready to get outdoors and enjoy the summer with family and friends, Whole Foods Market is the destination for summer celebrations big and small," Sonya Gafsi Oblisk, chief marketing officer of Whole Foods Market, said in a statement. "The Rainy-Day Redo program was designed to keep summer ON with giveaways, prizes and seasonal treats. Rainy days don't stand a chance in dampening the fun."
The giveaways will begin June 21 and will run every Monday through Aug. 9, the company said. Prizes will range from beach and grilling gear to snacks from Whole Food's 365 brand.
Moose Tracks takes its ice cream flavor beyond the cone
With temperatures rising, many consumers will be reaching for their favorite frozen treat: ice cream. 
But Moose Tracks, one of the most recognizable flavors, introduced a product to extend the ice cream fun beyond the cone. The brand this week released a candle inspired by the flavor with scents of vanilla, peanut butter cups and fudge.
Moose Tracks teamed up with Michigan-based Wax Poetic Candle Bar to create the scent "perfect for ice cream lovers."
The 11-ounce candle has a 70-hour burn time and is available for purchase in the online Moose Tracks Merch Shop for $24.95. Neal Glaeser, president and CEO of Denali Flavors (the parent company of Moose Tracks), said the brand nearly a year ago launched its merch shop, which includes other ice cream-inspired items like water bottles, stickers, a cooler bag and T-shirts.
"Bring the smell of the greatest dessert, ice cream, into any space with our deliciously scented candle! Just don't confuse it with your bowl of Moose Tracks Ice Cream," Glaeser said.
Candles have increasingly become a popular product for brands to take on in recent years. Dairy Queen in 2019 launched a set of candles reminiscent of its famous Blizzard frozen treats, with scents like Harvest Berry Pie, Heath Caramel Brownie and Snickerdoodle Cookie Dough. And Babe Wine last year launched a collection of candles with scents inspired by football: Hashtag Field Goals, $18 Nachos and Jockstrap.
Companies reward consumers for dining out
The restaurant industry was among the hardest hit from the pandemic, so to help encourage consumers to dine out and support local businesses, companies introduced a number of perks.
Coca-Cola this week kicked off an incentive to give consumers a free Coke from a restaurant. Beginning this past Thursday, consumers could sign up at https://us.coca-cola.com/summer to receive a coupon code to use at their favorite local restaurant. Unfortunately, the website indicates the brand has since sold out, ending the promotion.
But that wasn't the only brand encouraging consumers to dine out again. Cupcake Vineyards also announced it would credit consumers $6 back on any glass of Cupcake wine ordered at a restaurant or bar from July 1 through Sept. 6, Food & Wine reported.
Consumers simply need to take a photo of their receipt and enter it on a specially created website from Cupcake to receive the money back via Venmo or Paypal.
The promotion (unfortunately) can only be used once per person, but is still a good deal nonetheless.
So go out, grab a bite from your favorite local spot and maybe score a free beverage while you're at it.