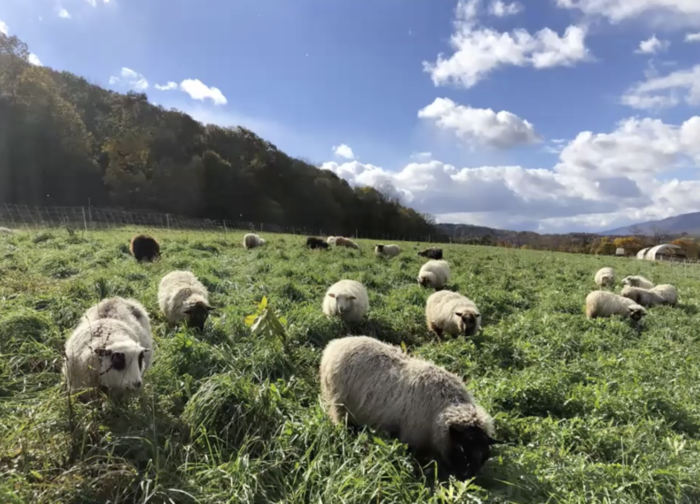 ---
SARE's Farmer Driven Research Shines At Virtual Briefing
June 9, 2021
---
Anyone familiar with USDA's Sustainable Agriculture Research and Education (SARE) program is already aware of how impactful the program's farmer-driven research and educational outreach has been over the last 30 years. In fact, SARE has granted $327 million to more than 7,600 projects across the country since its inception. Its groundbreaking work on cover crops still remains the leading guide to growing and managing cover crops in diversified cropping systems, and the program is already funding projects that focus on improving soil health, sequestering carbon, and mitigating the impact of climate change. SARE not only helps farmers develop new practices and tools to be more sustainable and profitable in their operations but also trains agriculture professionals through its Professional Development Program (PDP) and supports future researchers with grants to graduate students.
The SARE program enjoys support from farmers across the country, community-based organizations that often partner with SARE, as well as researchers studying sustainable agriculture who participate alongside farmers in SARE research. Despite being a relatively small competitive grant program, its reach across the sustainable agriculture community is significant. It is no surprise the program is recognized as a leader for its success in transforming sustainable agriculture. That is why farmers from across SARE's four regions (Western, Southern, Northeast, and North Central) came together to highlight their success conducting research and participating in educational programs with SARE at a virtual Congressional Briefing on May 5, 2021, "Tackling Challenges With Farmer-Driven Research and Education."
Co-sponsored by NSAC and SARE, the briefing showcased the impact SARE has had on supporting different farming operations in overcoming production challenges and educating next generation farmers. To kick off this educational event, opening remarks were provided by the Congressional Agriculture Research Caucus co-chairs, Rep. Jimmy Panetta (D-CA) and Rep. Rodney Davis (R-IL), champions of research and innovation that support U.S. agriculture.
Briefing Highlights
Starting off the briefing was northern Montana farmer and rancher, Kent Wasson, who has been involved with Western SARE for several years. His family farm, Foremost I, produces wheat, peas, lentils, hay, and cattle, and utilized a SARE grant to plant cover crops. Starting with 200 acres, the project enhanced organic matter and created grazing opportunities for his herd of Black Angus cattle. Through this project, Kent realized how effective cover crops were at improving the soil health and long-term sustainability of his farm. Since then, Kent and his family have hosted SARE educational tours to showcase the impact that cover crops have had on soil health and grazing, as well as the quality of the crops that his farm produces. Kent also served on the Western SARE Administrative Council and has spoken at several events about the value that SARE has on supporting farmer's operations.
Representing North Central SARE was Keith Burns from Bladen, NE, who combines over 20 years of no-till farming with 10 years of teaching Agriculture and Computers. Keith's first SARE grant came in 2008 to plant 18 different cover crop plots to measure how much water these crops used. His results found that mixing crop species used water much more efficiently and had greater water infiltration than single-specie cover crops. In addition, he was also able to use cover crops to graze cattle. The information provided by this SARE project led Keith to start Green Cover Seed, which has since grown to a company with 45 employees serving over 900,000 acres with cover crop seed and offices in three locations (NE, KS, and OK). Keith has also participated in several educational events with SARE and has since served as a panel reviewer for other SARE grant programs.
Organic farmer, Hannah Brubaker-Smith, represented the Northeast and operates a 75-acre certified organic produce and pastured poultry farm, Village Acres Farm and FoodShed in Pennsylvania. Village Acres provides community-supported agriculture shares to 250 families a week and also provides another 1,500 plates a week through participation in a grower's cooperative that markets to Washington, D.C. and Baltimore area restaurants. Hannah's farm prioritizes healthy soil practices to maintain the quality of the water of their neighborhood streams. As part of a SARE grant, Hannah and her team conducted successful blackberry trellising trials and hosted SARE field days for farmer education and outreach. Village Acres also serves as a research station for many graduate students. Hannah is currently the Executive Director for Pennsylvania Association for Sustainable Agriculture, having most recently served as Pennsylvania Agriculture Deputy Secretary for Markets and Economic Development. 
The last panelist hailed from Georgia and SARE's southern region. Mr. John Littles is the Executive Director of McIntosh Sustainable Environment and Economic Development (S.E.E.D. or McSEED), a community-based organization that works in the coastal region of Georgia and the Deep South (Alabama, Florida, and Mississippi) helping to connect intergenerational farmers to sustain farming knowledge and practices. McSEED received a SARE grant to do educational outreach and technical assistance among minority and small-scale farmers in the Southeast. The project focused on providing capacity building and agriculture education so that farmers understood the existing and potential opportunities and demands of their operations. Farmers were also assisted with obtaining access to USDA programs, as well as developing peer to peer networking and support to increase marketing opportunities and meet demand. McSEED's two-year project involved 12 workshop field days, three on-farm demonstrations, and 12 webinars/presentations all attended by more than 200 farmers. The successful project also led to new working collaboratives in the region.
Mr. Littles highlighted the importance of SARE in educating and helping increase the capacity of underserved farmers in the South, as well as improving farmer's conservation practices, and building resilient communities.
Overall, the four briefing presenters truly captured how SARE's presence in sustainable and rural farming communities continues to be pivotal in supporting new and underserved farmers, developing new tools and practices to build sustainability and profitability, expanding markets, and providing farmers with technical assistance to become even better farmers and stewards of the land.
SARE Supporting Farmers and Leading on Research
SARE is administered through USDA's National Institute of Food and Agriculture (NIFA) and is run by four regional councils. These regional councils are made up of producers, researchers, educators, and government representatives who set SARE regional priorities and oversee grant programs. Technical reviewers also help the councils evaluate project proposals. There are different types of grants to which farmers and researchers can submit proposals: Research and Education Grants, Farmer and Rancher Grants, Partnership/On-Farm Grants, Professional Development Grants, as well as Graduate Student Grants for aspiring researchers of sustainable agriculture. 
SARE projects address sustainability and focus on improving farmer profitability, stewardship, and quality of life. The program is one of the first in the country to address management practices that help sequester carbon and reduce carbon emissions in agriculture. SARE's research into cover crops, for instance, has proven that a holistic approach to cover crop adoption overall improves cropping systems and carbon sequestration, rather than undergoing one practice change at a time. Other projects include organic and diversified cropping systems, integrated livestock, nutrient management, agroforestry, and renewable energy, to name a few.
As highlighted by the presenters at the virtual briefing, SARE supports farmers' design and implementation of projects that help improve soil health, conserve water, and build resilience.
SARE Funding Lagging Behind
Despite SARE's long-standing record of helping farmers and ranchers develop and adopt innovative practices and systems, the program has yet to reach its full authorized amount of $60 million. Without increased investments, farmers will not be able to meet future productivity challenges and remain competitive, and they will lack the easily accessible and relevant research that they need to develop sustainable and climate resilient farming systems. New investments will boost research in soil health and climate resilience, expand investments in research to support farmers, especially farmers of color, and help rural communities thrive.
The President's Fiscal Year (FY) 2022 budget request released by the Biden-Harris Administration not only included nearly $4 billion in additional spending (16.7% increase) for USDA but also increased investments for SARE, providing the program with its full authorized amount of $60 million. SARE is currently at $40 million in funding provided by the FY 2021 spending package.
For FY 2022, NSAC has been advocating for SARE to receive the $60 million authorized by Congress over 30 years ago. The SARE virtual briefing underscores just how impactful the program has been and how much more it can do to help farmers and ranchers, especially when it comes to helping them mitigate and build resilience to climate change. In April, over 60 organizations signed on to a letter urging congressional appropriators to increase investments for SARE, while in the House of Representatives a Dear Colleague letter, sponsored by Rep. Kahele (D-HI), urged Members to support the program.
For more information about SARE and how to apply for a SARE grant, check out our Grassroots Guide. Learn more about what SARE has done in your state.
---
Categories:
Carousel, General Interest, Grants and Programs, Research, Education & Extension
---