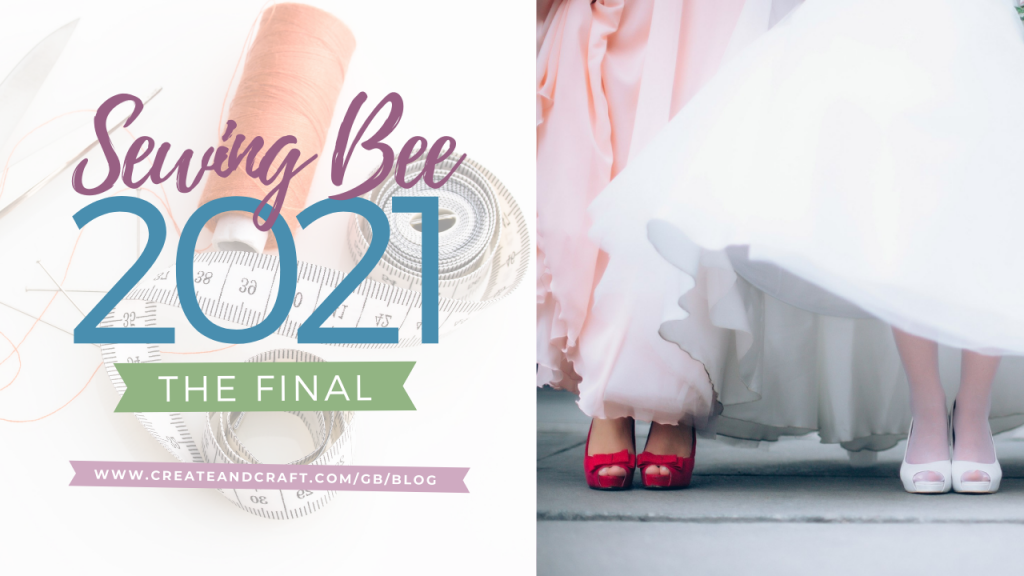 Can you believe Series 7 of our favourite sewing show is finished already? What will we do with our Wednesday nights, now?! So if you loved episode 10 of The Great British Sewing Bee 2021 as much as we did – and aren't feeling quite ready to say goodbye to it for another year – let's dive straight into it…
This week, for Sewing Bee's final installment, the theme was special occasions – after all, the final is one heck of a special occasion in itself. To kick-start the final showdown between Raph, Rebecca and Serena, the show began with Patrick and Esme's Pattern Challenge. This saw the contestants tasked with creating a child's bridesmaid dress, laced with tricky little intricacies like lined bodices, bound buttonholes and pretty puff sleeves. For the sixth time this series, Serena placed first, with Rebecca placed a close second with only a tiny sash imperfection. Unfortunately for Raph, his bound buttonhole efforts were thwarted by fraying fabric, which left him in third place… a strong comeback was required for challenge two!
Next up was the fabulously creative Transformation Challenge – or, in other words, the really fun part of the show – in which the contestants were, this week, handed a wide variety of household items – think beaded curtains, lampshades, tablecloths and more – and instructed to turn them into bold and beautiful outfits perfect for festival-goers. Our favourite sewists seemed to thoroughly enjoy this final transformation in the sewing room, and presented three fun and flamboyant mannequins that looked perfectly primed for a day at Glastonbury. Raph's vivid rainbow efforts saw him placed first, with both judges mightily impressed by his colourful efforts, whilst Rebecca placed third with a slightly subdued yet incredibly chic festival look.
Made to Measure is always such a spectacular way to end the show, with each contestant able to bring their own pattern to the table as they strive to achieve the perfect fit for their model. The final was made even more poignant this year, with each contestant able to invite a friend or relative into the Sewing Bee bubble (which had seen them limiting contact with anyone outside the close-contact cohort of the tv production, throughout the entirety of filming) as their model.
Red-carpet worthy gowns were this week's focus; and the contestants did not disappoint. Raph's daring red dress was a feat of technical construction, whilst Rebecca's scuba floral gown oozed elegance. When push came to shove though, it was Serena's bright yellow off-the-shoulder number that secured her victory, as she was declared the winner of The Great British Sewing Bee 2021!
Worthy runners up, Raph and Rebecca were comforted by the judges assertion that they'd never seen such high standards of sewing in a final to date, and that they'd indeed been blown away by every contestant's couture techniques, incredible creativity, and advanced sewing skills.
The big question is… where will we see our sewing bee sewists next?
Let us know your thoughts on the final episode of The Great British Sewing Bee, Series 7, in the comments below. Don't forget, for oodles more gossip and sewing room chat, you can check out our final dose of Behind The Seams, with our own guest experts, Sarah Payne, Samantha Hamilton and Alistair McDonald, which hits our Facebook page on Thursday afternoon!
Looking for ways to keep busy, now the series is complete? Check out our sewing projects and tutorials right here!