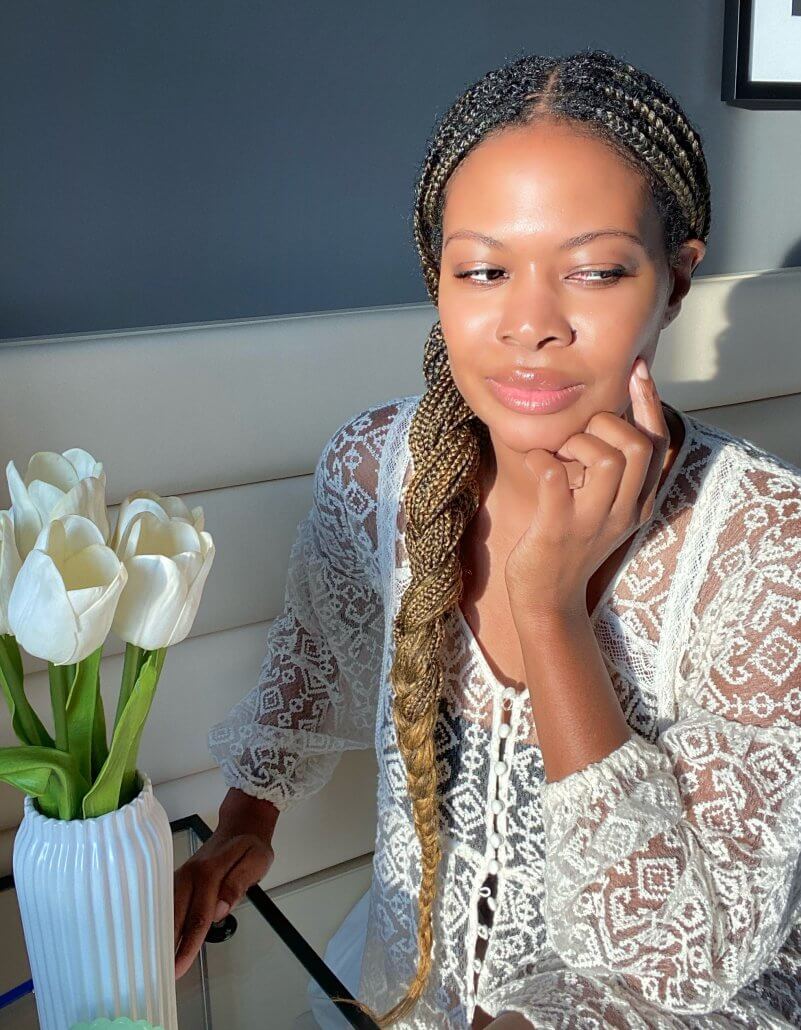 Tools tools tools! I've been loving and incorporating skincare tools into my skincare routine for over 10 years now — And to go back in time 10 years, people absolutely gave me the side eye and would be like: "Do you really need to be doing all that?" ?
Sigh, no one got it back then! But I didn't let nonbelievers sway my budding interest in skincare tools. I just kept doing me….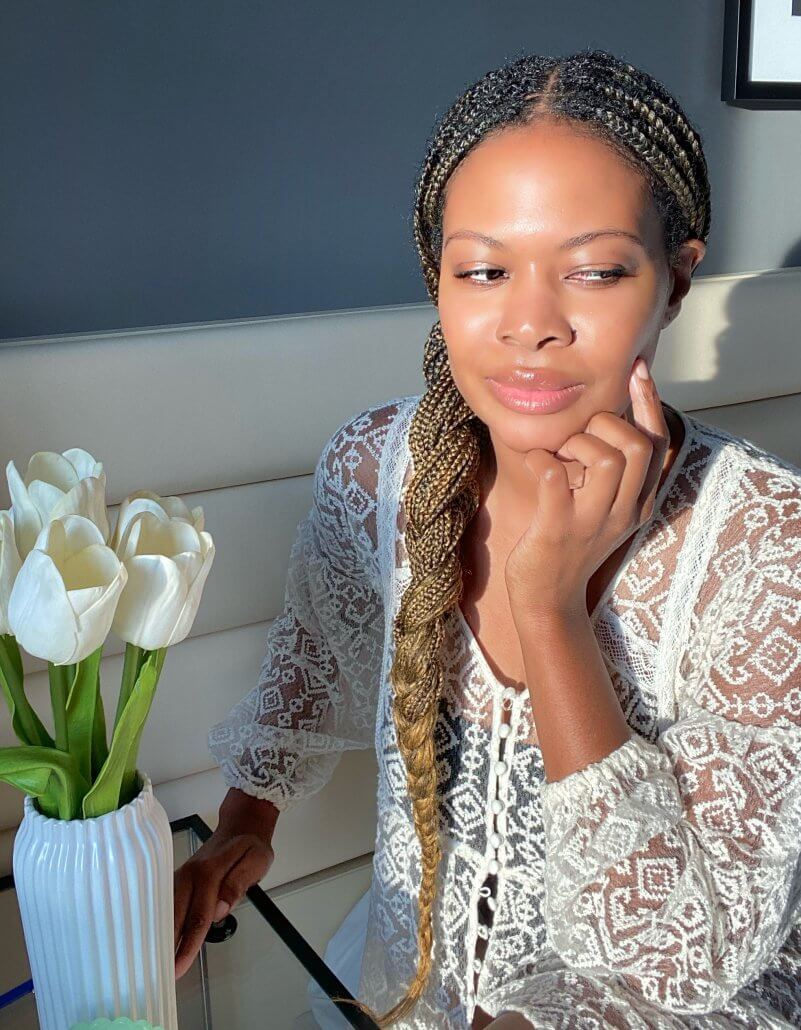 So to fast forward to the beautiful, glowing, unbothered age 46, I feel like the proof is in the pudding, I mean, err — FACE!
Fast forward again, to 2020, and Pandemic Life has really pushed us to so many practices, concepts, and ideas that we once felt were "extra" or "doing too much" like — supplements, elaborate at-home fitness equipment, self care rituals, wellness investments like a Sauna Blanket, and oh yes — SKINCARE TOOLS!
Currently, there seems to be heightened interest in incorporating at-home skincare tools. I credit this to increased education, awareness, and let's be real: When sis/ bro can't get that facial because the Med Spa is closed — the face is looking crazy and the fit hits the shan!
But again, when it comes to devices for maintaining healthy skin, I'm TRUE TO THIS and NOT NEW TO THIS — so let me break down what's worth the investment. Below I explore the skincare tools that help elevate your at-home routine to achieve results that are on par with your favorite Med Spa, salon, esthetician, etc.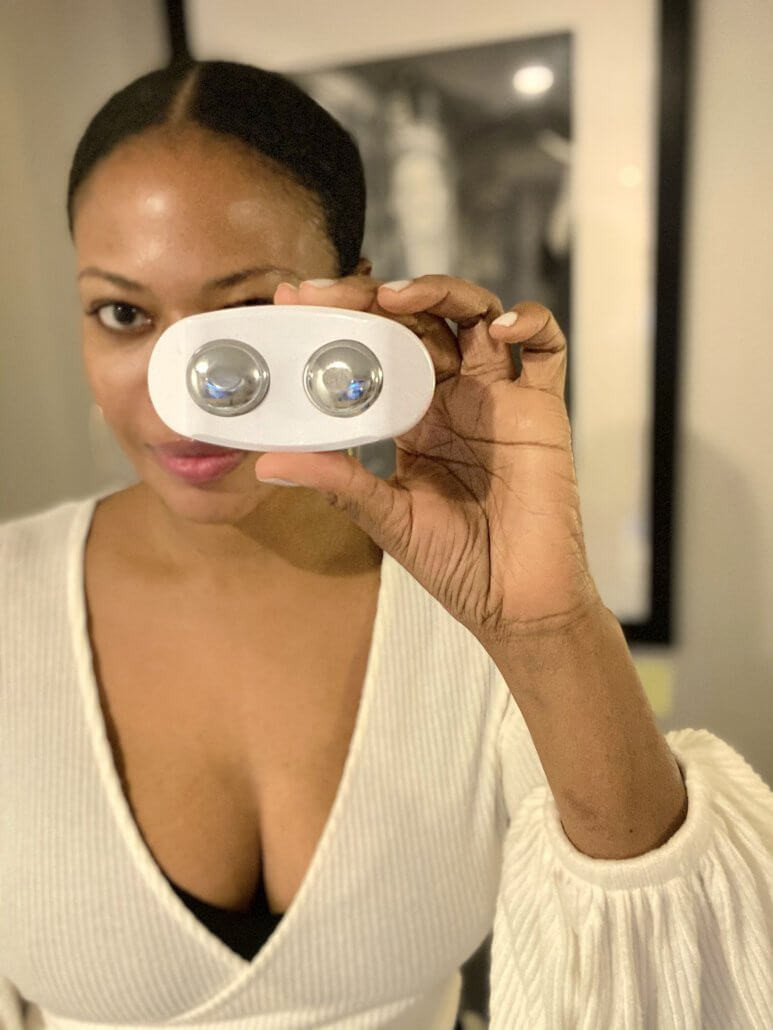 I use ZIIP for lifting and sculpting my face, and I've been using it since roughly 2015 or 2016. As someone who takes pride in staying ahead of the curve and being in the know on the tech beauty front, I can confidently say that ZIIP is one of the greatest beauty tools I've ever used. This micro-current/ nano-current skincare device is perfect for day-to-day treatment as well as a weekly boost to your at-home facial routine. While I'm all about my lifting and firming, I also love that ZIIP has a unique feature for clearing acne causing bacteria. Those tiny little nano-currents zap zit causing bacteria (goodbye hormonal acne!).  And with regular use, ZIIP helps keep nasty bacteria at bay. Sound confusing? Well, there's an easy to use app for that. When paired with the ZIIP app, flawless skin is fool-proof. The app features over a dozen guided modules for every skincare concern imaginable…and the modules range from 2 minute zit zappers to a 12-minute "pull  *clap*  it  *clap*  together  *clap*" session that's perfect before a big day/ event/ date, etc.
I love the choose-your-adventure nature of the ZIIP app and device. You can decide to focus on PIGMENT for spots/ hyperpigmentation, TOTAL CLEARING for acne treatment, SENSITIVE for energizing the skin, LYMPH & LIFT for contouring and debloating, VITAL EYES for dark circles and puffiness, JOWLS, LIPS — There's literally nothing this device cannot do.
Is it an investment? Yes! Will you need add-ons for future use? No! Typically, ZIIP just updates the app to add new modules. When I first started using ZIIP, there were maybe 4 modules, now there's over a dozen. ZIIP is a great catch all/ full service device, as the price tag reflects, but the upside is that it's all you'll ever need in this device category. Again, ZIIP literally does everything you want a micro-current/ nano-current device to do. [Use code TTB20 to save 20% through this link] NOTE: You only save the 20% when using the code through THIS link.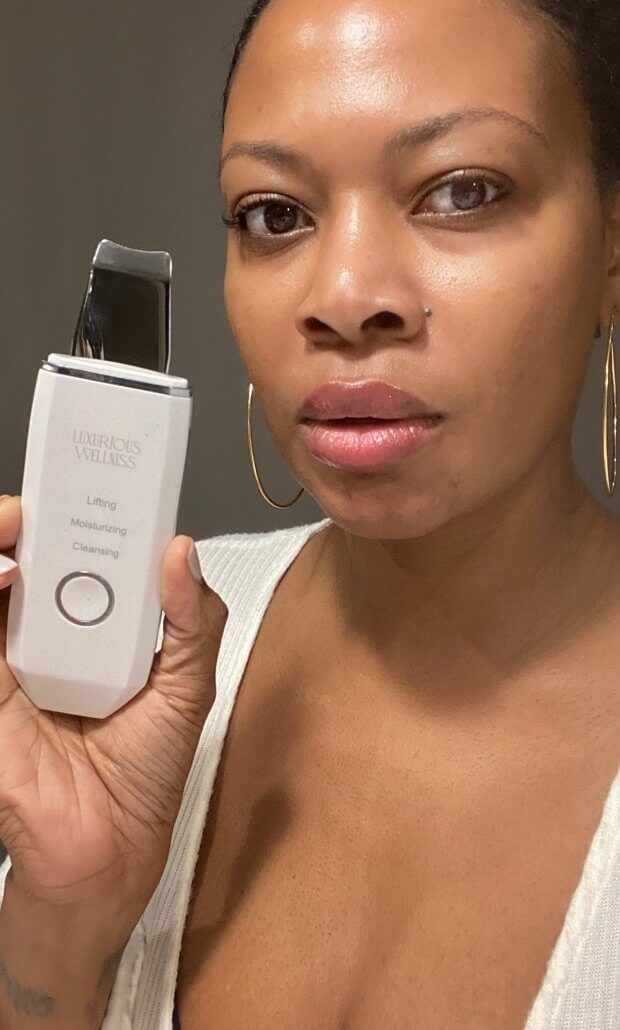 I have been using sonic skin spatulas for over 10 years now to clear congestion, remove built up, excess oil and sebum from my skin. That's why I can confidently say, meet your new best friend!  The Luxurious Wellniss Ultrasonic Lift Me Up BFF Facial Tool has others beat.  Why do I love it so much? It has three settings for cleansing, lifting and moisturizing, with a bonus blue light therapy feature to inhibit bacterial growth and keep your skin clean and healthy. You have seen me use this device on a number of occasions on my IG and for the price (under $45), you cannot beat it. And if buying from a Black Woman matters to you (as it should!) this device is created by a Black Woman and sold on her Black-owned online beauty and wellness shop. Cmon, sis!
The "cleansing" setting is my favorite because it really snatches my pores tight and my skin is visibly brighter afterwards. My second favorite function is the "moisturizing" feature. I use this nightly to improve absorption of my serums and face creams. To be honest, I can take or leave the "lifting" setting — I'm not saying it doesn't work, I'm just saying I don't tend to relay on The Luxurious Wellniss Ultrasonic Lift Me Up BFF Facial Tool to do the type of heavy lifting my 46 year old face needs. For heavy lifting and sculpting, I'm reaching for my ZIIP. But for purging my pores and improving the efficacy of my serums and creams —The Luxurious Wellniss Ultrasonic Lift Me Up BFF Facial Tool  is bae! This tool definitely works overtime for the extremely accessible price point of $42!
Oh, here's my favorite tip to amplify your results when using The Luxurious Wellniss Ultrasonic Lift Me Up BFF Facial Tool — Use the "moisturizing" setting to super infuse your serums from your sheet masks. So, after applying your sheet mask, whip out your tool and go to work, gliding over the entire sheet mask. Mind blown and skin poppin!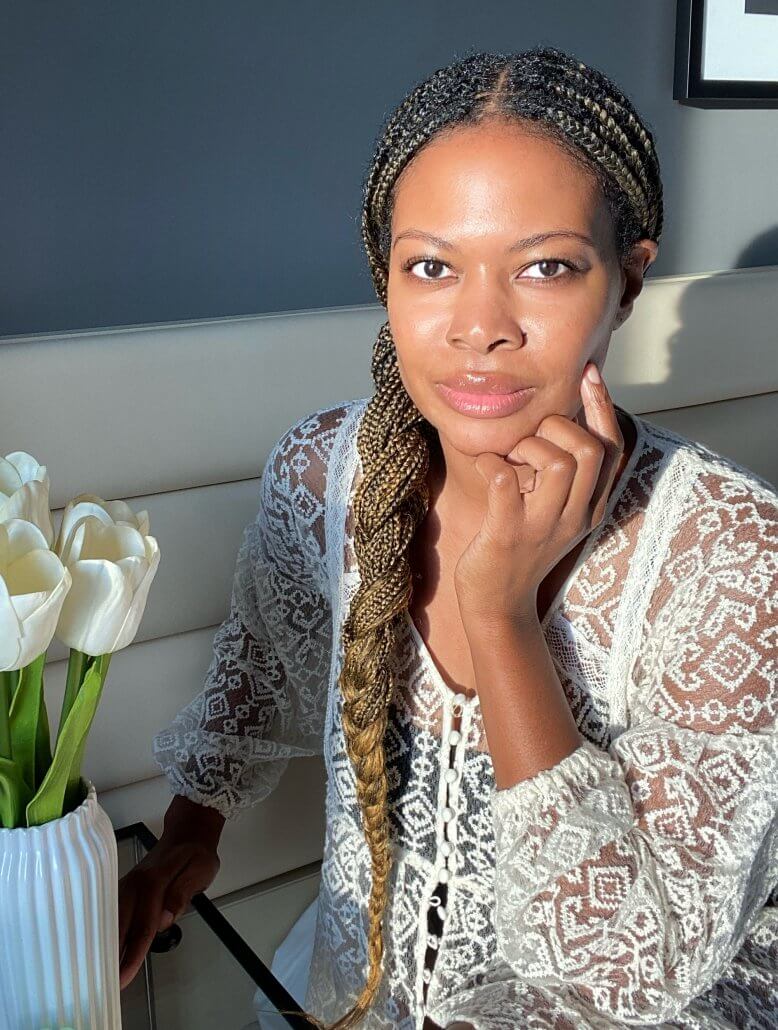 Is hyperpigmentation an issue for you? How about a solution with no creams, no lasers and NO MAKEUP. OPTE PRECISION SYSTEM is a new breakthrough device that uses a 5% niacinamide serum mixed with mineral pigments emitted from a high-tech wand fitted with a digital camera.  The camera emits a safe blue light that scans spots and applies the serum only to the targeted areas where it is needed.  Your skin looks smooth and even and is covered with the serum to help spots fading over time.  This absolutely an investment and it's ideal for skin minimalist folks (*raises hand*). I love the look of fresh, bare skin — and this device helps to elevate that!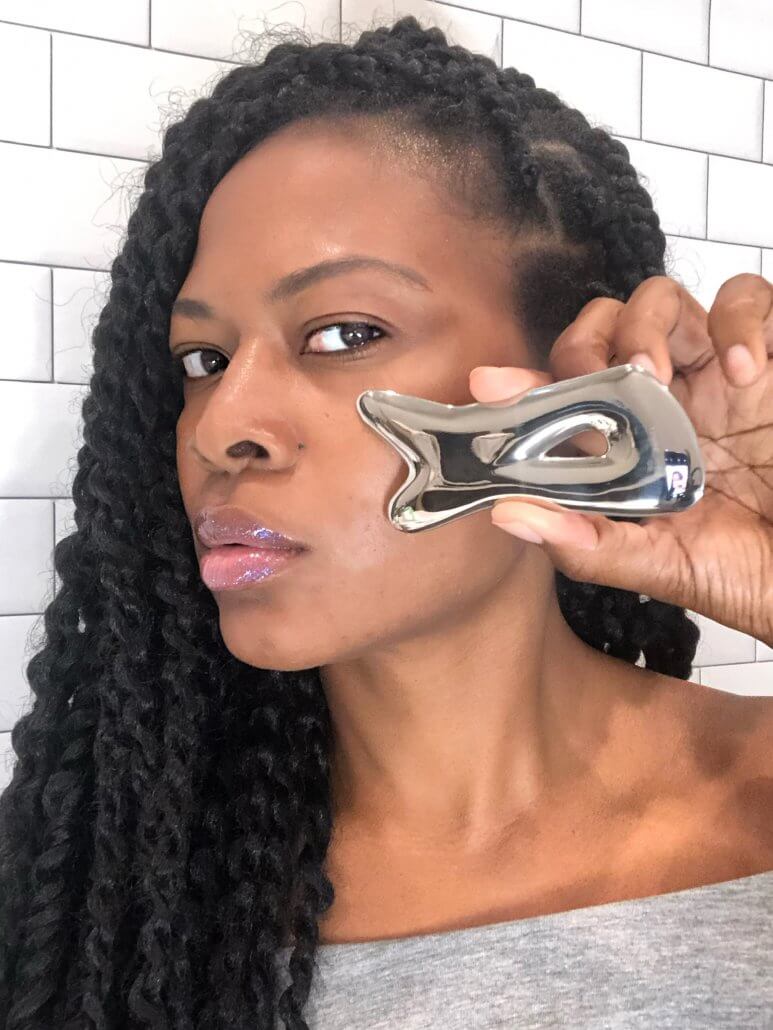 This tool caught my attention because it's unlike any I've ever tried. The look (hello, shiny new object!), design, and function are all so unique.  I first tried Pause Well Aging Fascia Tool in the Summer of 2019 and have been hooked ever since. Engineered to help stimulate collagen production (which decreases considerable with hormonal changes), the FDA-cleared Class 1 medical device relies on gentle back and forth stroking…not taut, rigorous sculpting.  It's also made from medical grade surgical steel which is great for sanitizing purposes.
After my first session, I noticed immediate changes in my skin. There was an immediate flush of health. After just a few minutes, my skin appeared more vibrant and awake. I experienced improved blood flow and this made my skin glow — and this was all with gentle strokes backwards and forwards over my entire face. I like that the session feels sort of freestyle and doesn't require a particularly focused path to achieve the desired result. You can just relax, sit back with moisturized skin (I prefer a face oil) and glide your way to more lifted, sculpted skin. The way this device improves circulation is evident after your first use. With self care being a major focus — this tool is a must!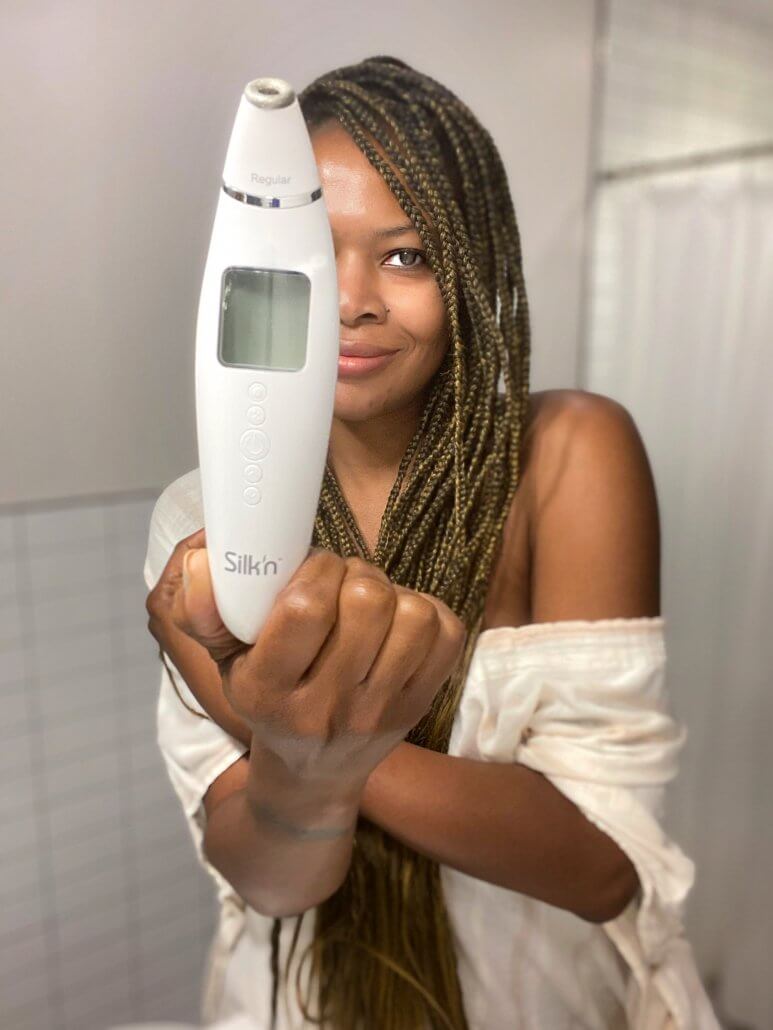 Finding a tool that is both gentle and effective at exfoliating the skin is a game changer.  This one uses light vacuum stimulation to exfoliate deeper to purge pores, remove dead skin cells, reduce the appearance of blemishes and surface imperfections. The overall result is clearer, more even-toned skin. This device offers close-to-professional-level treatment at home.
Since the beginning of the pandemic, we've all been cut off from spas and it'll take some time for us to get comfortable with the whole new normal in spas. I have been using Silkn Revit Microdermabrasion Device in a very targeted way. Rarely do I cover my entire face…I mostly focus on the areas that are congested. For me, that's cheeks,  chin and nose. After a few targeted swipes across those areas, I am done. And when I change the filter, my instant gratification box is checked — because the filter is gross and filled with dead skin. I feel so vindicated! My pores are snatched, and life can carry on.
Now, you might not immediately think of a sauna blanket as a skincare device, but please indulge me for a quick second:
You know that "just-from-the-spa" glow you get when you've just left the spa? Ok, so listen….
If you've never experienced the Higher Dose Infrared Sauna Blanket, you're missing out on a major body detox moment. Picture it: In a little under an hour, soothing infrared rays and magnetic therapy rebalance and refresh your entire being. Forty-five minutes of the infrared sauna blanket is the equivalent of a 3-4 mile light jog. About an hour of sauna time is right up there with a 7 day detox juice cleanse. I don't know about you, but this excites me. The fact that I can detox, relax, meditate, boost my metabolic rate/ burn calories, and release serotonin (the brain's happy chemical) — all at the same time?…from the privacy and convenience of home?… Sir! Yes!
Basically, I live here now. Higher Dose Infrared Sauna Blanket does it for me! My whole body rejoices every single time I slip inside. Even THINKING about my sauna blanket makes me happy. The immediate benefits are huge. I feel so relaxed and so euphoric. Most days I set a 45 minute timer and just drift away. I wake up feeling as light as air. I've never felt a natural high like this before. I'm actually a little woozy like" what just happened here?" I take the best naps in my sauna blanket. And my skin — my skin has never felt softer! I am loving the just-from-the-spa glow that I radiate every single time I emerge from my blanket.
You can't deny the benefits of a good sauna session:
— Detox up to seven times more than traditional sweating
— Burn calories
— Increase blood flow and circulation
— Reduce inflammation
— Release happy chemicals and leave you feeling euphoric
— Improve sleep
— Melt away stress
— Leave skin soft and glowing
SAVE $75 when you use code TTB75 through this link. NOTE: You only save the $75 when using the code through THIS link.
**
Your skin is too valuable not to SKINVEST!!  Trust me, you can do it. With at-home devices becoming more accessible, the technology is both efficacious and fool proof. While skincare tools are not meant to replace regular check in with your Derm, they do help to better maintain your results at home and build on good day-to-day skincare habits. In my 10+ years of incorporating various devices, I can truthfully see the difference these practices have made in my skin health and appearance.
Another Facial Steamer That I Love
A Good Steamer For Newbies Because It's A Gentle Mist
Super Affordable Gua Sha & Facial Roller Starter Set
For Pimple Zapping — Get On My Level With This!
**