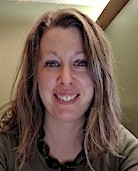 Strength-Based Goal Setting in Gifted Education: Addressing Social-Emotional Awareness, Self-Advocacy, and Underachievement in Gifted Education
By Vicki Phelps and Karah Lewis
(Routledge/Prufrock Press, 2023 – Learn more)
Reviewed by Kim Rensch
It's likely that many readers of this book review have had to create a goal at some point in their career. Well-intentioned, goals are often something hastily written down at a busy point in time, only to be largely forgotten and, consequently, useless.
Now, don't get me wrong; goals can be impactful when done well, requiring a good amount of time, self-awareness, reflection, and a mentor. The authors of Strength-Based Goal Setting in Gifted Education strive to provide a guide for such an endeavor.
Proceed with Patience
Approach this book with a healthy dose of patience. Just as one should eat the broccoli before getting to the dessert, one must read through most of this book in order to build the foundation necessary for successful goal setting implementation. It takes quite a few foundation-building chapters to get to the implementation phase of something called PEGS.
Meet PEGS
In the authors' words, "The Purposeful Empowerment Goal Setting (PEGS) Model was born of a clear and distinct need for a structure to support and grow gifted and high potential learners in goal setting" (1).
The PEGS goal-setting framework gives students agency to build upon their strengths. Gifted and talented specialists working with twice exceptional (2E) or underachieving students will appreciate this strengths-first framing.
Chapter one connects the PEGS Model to Canadian educational psychologist Françoys Gagné's Differentiated Model of Giftedness and Talent. The chapter takes a heady dive into Gagné's framework, but readers might find the tables in this chapter to be a more concise guide to understanding how his framework aligns with PEGS.
If chapter one is not enough to earn an educator's dedication to PEGS, chapter two doubles down on showing connections to other frameworks by familiar names in the gifted and talented world, like Benjamin Bloom and Richard Cash.
By the end of chapter three's overview of the PEGS Model, readers are likely eager to get to the heart of the matter: the goal-setting process. But Phelps and Lewis have more to show readers before they get to the main act.
Three Stages of Goal Development
The next four chapters are devoted to activities that develop students' intrapersonal and interpersonal skills, layering three stages of goal development: know thyself, express thyself, apply thyself. This section of the book is full of resources for teachers to access for use with their students.
Some resources are surveys and graphic organizers where students gather their self-reflections. Others are activities that are played out with their teacher or mentor on a one-to-one basis. Teachers can download many of the printable materials from a website listed in the front of the book.
The vastness of resources need not scare anyone away; the authors make it clear that teachers can choose from these resources to fit the needs of their students, leaving unused tools for another time.
Woven within these chapters, among the tools and materials, are figures featuring strategies that support such needs as executive dysfunction, perfectionism, and underachievement. These chapters are comprehensive in the resources they offer.
And Now to the Goal Setting
It takes readers until chapter eight before the conditions have been set for goal setting. It is in this chapter that the authors address special considerations for goal implementation with middle school students. Readers will find useful checklists and charts to assist in the work of planning for implementation.
This section rounds out with a chapter discussing how goal setting can support the needs of students transitioning into high school, all the way through to college and into adulthood. Phelps and Lewis certainly leave no stone unturned in their efforts to support gifted learners through goal setting.
Final Thoughts
Throughout my reading, that ubiquitous teacher question kept popping up in my mind: "How would I find the time to use this with students?" The PEGS process shows such promise, however, that it is worth the time investment to at least give it a try.
Some activities, like the pre-goal setting self-reflection surveys, could be done as bellwork. Middle school teachers could use this in advisory. Gifted and talented specialists could work with underachieving students on a one-to-one or small group basis.
My point here is that the depth of work presented by Phelps and Lewis need not be a hinderance to carving out time to help our students grow into their best selves. The authors'  comprehensive guide to setting goals is so complete and thorough that the process is sure to be impactful for our gifted learners.
---
---
Kim Rensch (@KJRensch) is a National Board Certified Teacher working as a member of the Gifted Services team for Fargo Public Schools in North Dakota. She is also a Teacher-Consultant in the Red River Valley Writing Project. When she's not doing something school-related, Kim can be found at church or spending time with her husband, with their dogs, or with her many plants and flowers.
---
---