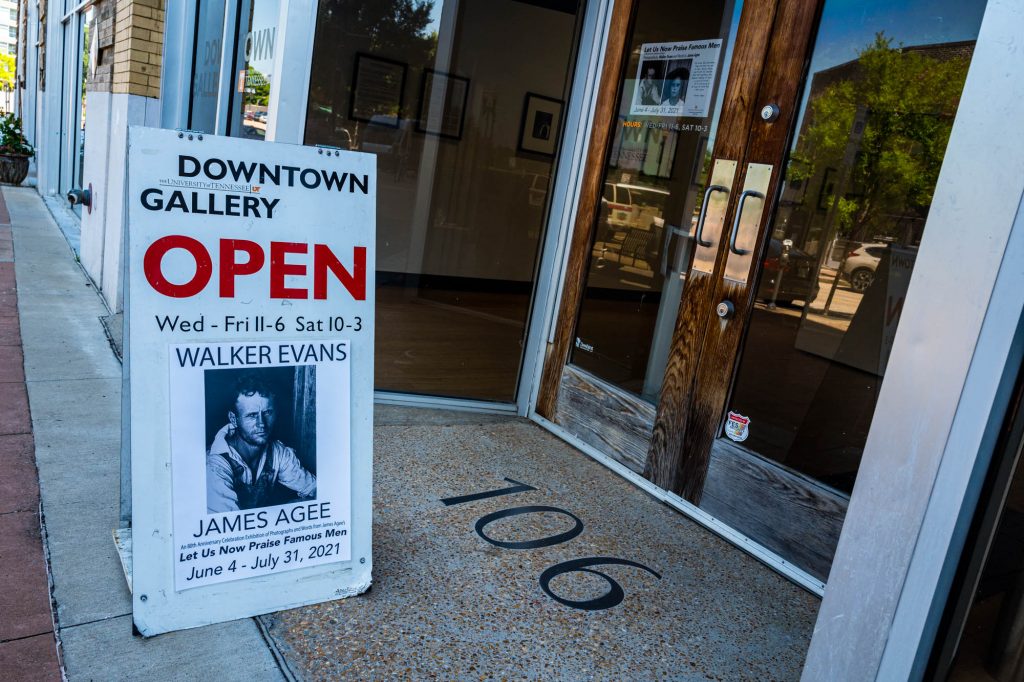 While visiting Knoxville, Tennessee this week I was pleasantly surprised to stumble upon an exhibition of Walker Evans photographs that he cmade for James Agee's classic work, Let Us Now Praise Famous Men. The exhibition currently on view at the University of Tennessee Downtown Gallery was created to commemorate the 80th anniversary of Evan's classic work.
The exhibit includes 50 framed photographs printed by the Library of Congress from Evans' original negatives plus material from the James Agee papers loaned by the Special Collections at the University of Tennessee. Evans created the photographs during the 1930s in Alabama to document the lives of American tenant farmers during the Great Depression.
The exhibit can be seen from now until July 31, 2021 at the UT downtown Gallery located at 106 Gay Street in Downtown Knoxville, Tennessee. If you find yourself anywhere near this beautiful and friendly city be sure to pay a visit. It's well worth the time.