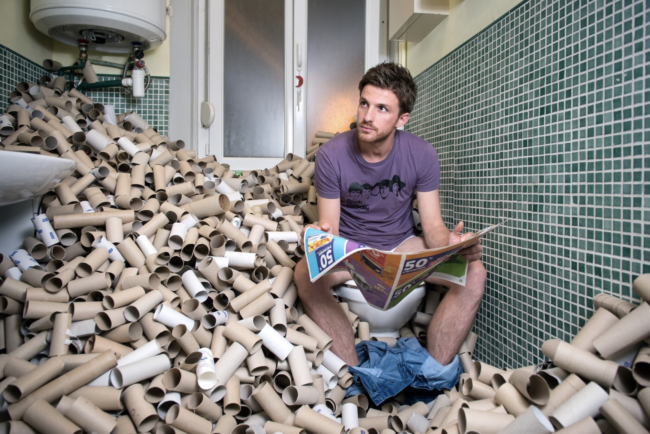 The Art of the Personal Project is a crucial element to let potential buyers see how you think creatively on your own.  I am drawn to personal projects that have an interesting vision or that show something I have never seen before.  In this thread, I'll include a link to each personal project with the artist statement so you can see more of the project. Please note: This thread is not affiliated with any company; I'm just featuring projects that I find.  Please DO NOT send me your work.  I do not take submissions.
Today's featured artist:  Antoine Repesse
Born in Lille in 1979, Antoine Repessé is a self-taught photographer. While working initially in public institutions, in 2012 he cuts loose and started freelancing. He joined the photo agency Lightmotiv where he produced for major press agencies including Le Monde, Elle, Marianne, L'Express, Géo, Causette. At the end of 2015 he left the agency to join the collective Views Co.
Early on he took on personal projects around photojournalism inspired from socio-political issues. His travels from Lille to Romania, resulted in the production of "Bienvenue chez les Roms", to India, and Mali with the NGO Acauped took him to further horizons.
In each of his projects, Antoine Repessé immerses himself and distances himself from the mainstream. Rather than freezing the person in front of the camera, he freezes his relation to the person. His photos relate moments, encounters, and social relations. They question the representation of the other in his/her own reality or in a real staging, which is directed to be better questioned. This specific work translated into the following photo series: "Jump Around" or "Le grand saut", in collaboration with the association L'Entorse.
His latest project, "365 Unpacked" is the result of all of the above. The questioning of a major society issue: the production of waste on a daily basis, crosses the reality of the image.
To see more of this project, click here.
APE contributor Suzanne Sease currently works as a consultant for photographers and illustrators around the world. She has been involved in the photography and illustration industry since the mid 80s.  After establishing the art buying department at The Martin Agency, then working for Kaplan-Thaler, Capital One, Best Buy and numerous smaller agencies and companies, she decided to be a consultant in 1999. She has a new Twitter feed with helpful marketing information because she believes that marketing should be driven by brand and not by specialty.  Follow her at @SuzanneSease.  Instagram
Success is more than a matter of your talent. It's also a matter of doing a better job presenting it.  And that is what I do with decades of agency and in-house experience.