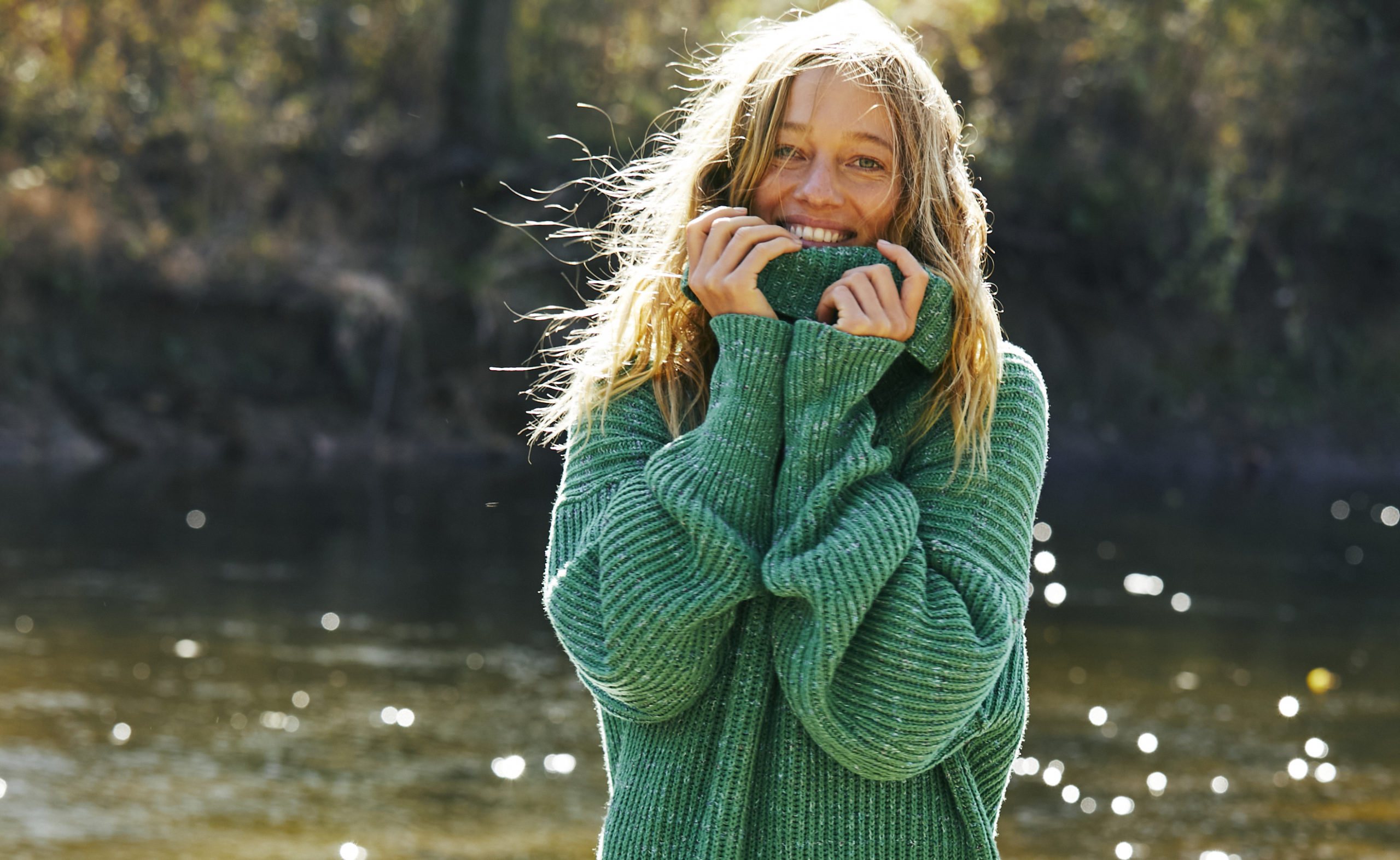 Dating is something you can do from home with little-to-no effort — all you need are a screen and a few things to get camera-ready…
Thanks to the last several months of quarantine, gone are the days of the cinematic "meet cute," where you lock eyes with someone across a crowded room, slowly make your way towards one another, then spend the rest of the night laughing and canoodling in a corner or chatting on a rooftop festooned in fairy lights or walking the streets of your city until the sun comes up. (Did this actually happen pre-quarantine? Have I been watching too many movies from under a weighted blanket?)
Also gone? The endless hours spent going back and forth with a prospective date trying to figure out if you actually even wanted to meet, where and when the meet-up would go down, planning your schedule so you have enough time to get ready and get yourself to the location, paying for drinks and food…not to mention any time deemed "wasted" if the date was a dud.
So if you're mourning the temporary loss of IRL dating, take comfort in the fact that it seems like the potential for good likely cancels out the likelihood of bad (or at least the frustration) that can come with going on dates. In-person dating is an investment of time and energy, but quarantine has changed all that: now, dating is something you can do from home with little-to-no effort. All you need are a screen and a few things to get camera-ready and give you a confidence boost (because we know you're only rocking a date look from the waist up).
Lay the Foundation (Without Foundation)
Built-in phone and computer cameras are notoriously not-so-great, to the point where you think you look great in the mirror and then you turn on your camera and recoil at the washed out, pixelated face staring back at you. So while there's absolutely no need to wear makeup ever, let alone on a FaceTime date, if you want to or if it's what feels good and normal to you in this time of not-so-good and not-so-normal, start with killer skin. Of course, always be drinking water and moisturizing, but a tinted cream can go a long way in evening out skin tone and giving you a natural glow. With 15 different color options, Supergoop!'s CC Cream is an incredibly easy-to-use color-correcting cream that also just so happens to be super clean and oil-free. You can build and blend it to your heart's content to get the exact coverage you want while still offering an effortless, radiant glow that's visible even through a screen. (It's also SPF 50 in case you're venturing outside and need protection on the parts of your face not covered by a mask.)
Let Your Mouth Do the Talking
With your mouth covered by a mask 90% of the time these days — WEAR A MASK! — chances are your lips are feeling a little neglected. If you were ever going to experiment with a bold lip on a date, now's your chance since there's zero risk of messing it up with a makeout. But if that's not your style, focus again on moisturizing and hydrating your pout so your smile really shines through the camera. Your best bet for nourished, protected lips? Free People's Lip Juice Balm. The plant-based formula melts into lips, leaving them hydrated and with a natural-looking sheen that translated beautifully on camera.
Look Alive
The easiest way to pull your look together and appear perky and alert is, hands down, to zhuzh up your eyes. And since your eyes/brows/lashes take up half your face and your face takes up the whole screen during a virtual date, focusing on that 50% is a strong move. A few coats of a great mascara — like Kosas' truly incredible The Big Clean Volumizing + Lash Care Mascara— will volumize lashes and accentuate your eyes, while a light wash of a smooth, shimmery, natural eyeshadow will make your irises pop on camera. (The Rose Quartz Gemstone Palette from Aether Beauty offers 12 beautiful shades to play around with and the shea butter-based powders offer buildability and personalization.) Frame it all with a great brow — aided of course by the foolproof RMS Back2Brow Powder — and your date will find it impossible to look away.
Set the Mood
At this point, much has been written about the lighting setups that lead to the most flattering light for a virtual gathering, but what about ambiance? I don't know about you, but nothing would deflate my desire to flirt faster than a ring light staring at me from above my date's face. Sure, lighting is important and you probably don't want to go on a virtual date under the harsh glare of an overhead fluorescent, but don't fret too much about your bulb situation. Instead, consider some good old fashioned candlelight; not only will it cast a lovely, flattering glow over your perfect face but it may help you feel like the date is happening IRL at a quaint, romantic restaurant instead of, you know, online. If you like a little scent to go along with your candlelight, Free People's Eucalyptus Candle is ideal: the combination of eucalyptus and pine is clean, fresh and energizing without being overpowering and it's slow-burning so you can use it again and again for however many dates you have lined up.
Need a little more than a candle to set the mood and calm your first-date jitters? Consider sipping on a "euphoric" drink like these from Kin. Crafted with stress-relieving adaptogens, mood-boosting nootropics, calming mushrooms and delicious botanicals, the alcohol-free tonics offer all loosen-you-up benefits of a glass of wine or cocktail without the brain fog (or the hangover).