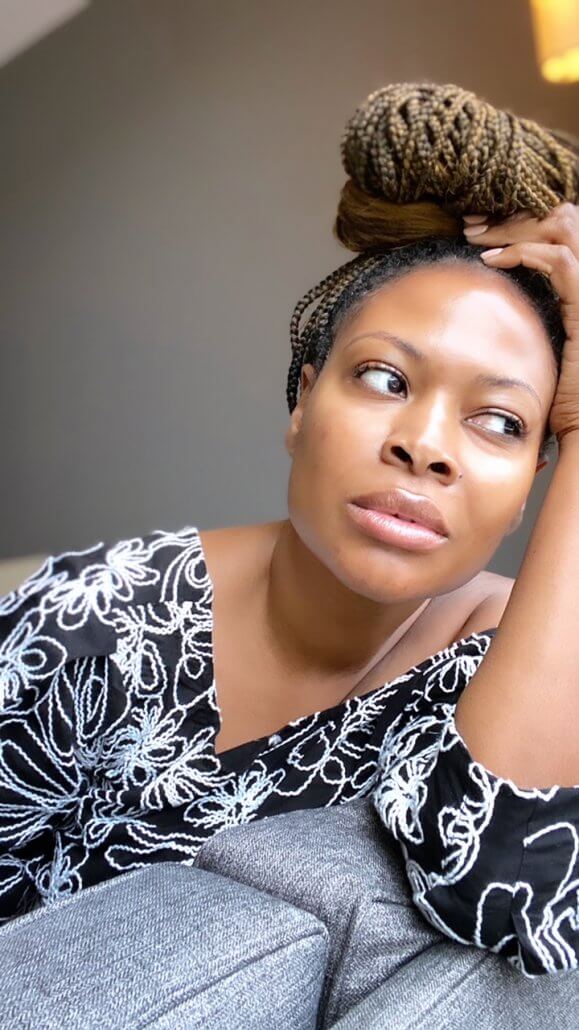 If you've ever asked me for skincare advice — you know there's one thing about me — I often hate when people ask me "What's the one thing to…" get rid of or treat xyz? Ohhh, that question burns me up because there's almost never just one way to achieve a desired skincare result. Based on your skin type, budget, access to products, time investment, product sensitivities, etc., there can be three, four or even five different options to help you achieve any given skincare goal.
In the series, "Three Ways To", we explore three product options to address common skincare concerns. And why "three", you ask? (Nobody asked that!) I chose three because three feels sort of magical and manageable. I truly want you to achieve the best skin of your life – and three seems like a number you can handle. Today on "Three Ways To" I am addressing: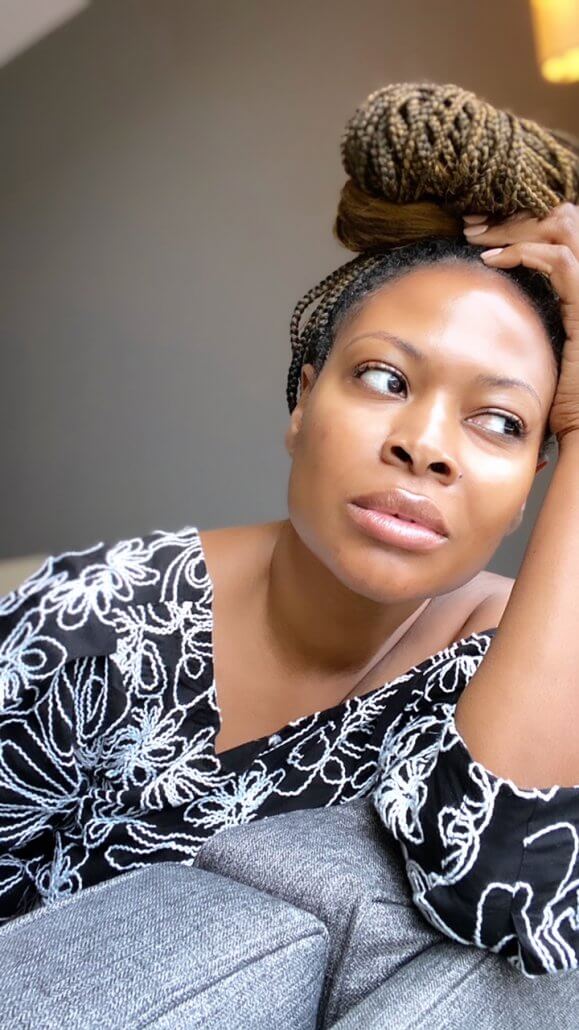 Three Ways To: Achieve A Glassy Skin Glow
Achieving glossy, glassy glowy skin is a big goal for so many! Often when I post pictures to Instagram, I get lot of questions about my glow and how to achieve it. I love healthy, beaming, mega-watt skin — It's my jam! Truthfully, I attribute my glow to a consistent skincare routine that regularly pivots to meet my skin's changing needs. So this is why skincare education is so important for my platform. I love empowering you to understand your skin and the right products to achieve (and maintain!) your goals. 
Here are three products that are guaranteed to get you the glassy skin glow you desire!
One of  the best ways to get glowing is to add a liquid exfoliant into your skincare routine.
A liquid exfoliant helps lessen the appearance of hyperpigmentation, purge clogged pores, and soften texture due to fine lines and wrinkles. Overall, giving your skin a flawless base!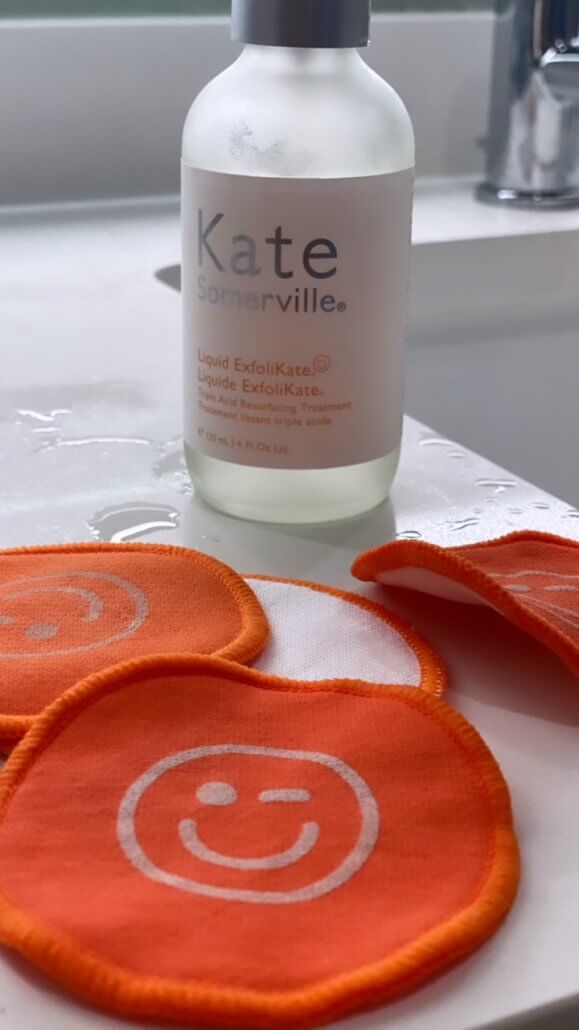 Kate Somerville Liquid ExfoliKate incorporates pore clearing action using Glycolic, Malic and Lactic acids to improve the look of pores while smoothing skin texture and evening skin tone. Proper exfoliation allows other skincare products to penetrate deeper into your skin.  Liquid exfoliants work hard to clear dead skin. This crucial step really boosts circulation and aids cell turnover.
Sensitive skin types — fret not — Liquid ExfoliKate is clinically tested as safe for sensitive skin. In addition to the triple acid blend of Glycolic, Malic and Lactic Acids, the formula contains pumpkin, papaya and pineapple enzymes as well as peptides, honey and tea extract. All of these ingredients work in concert to deliver smooth,  glassy skin!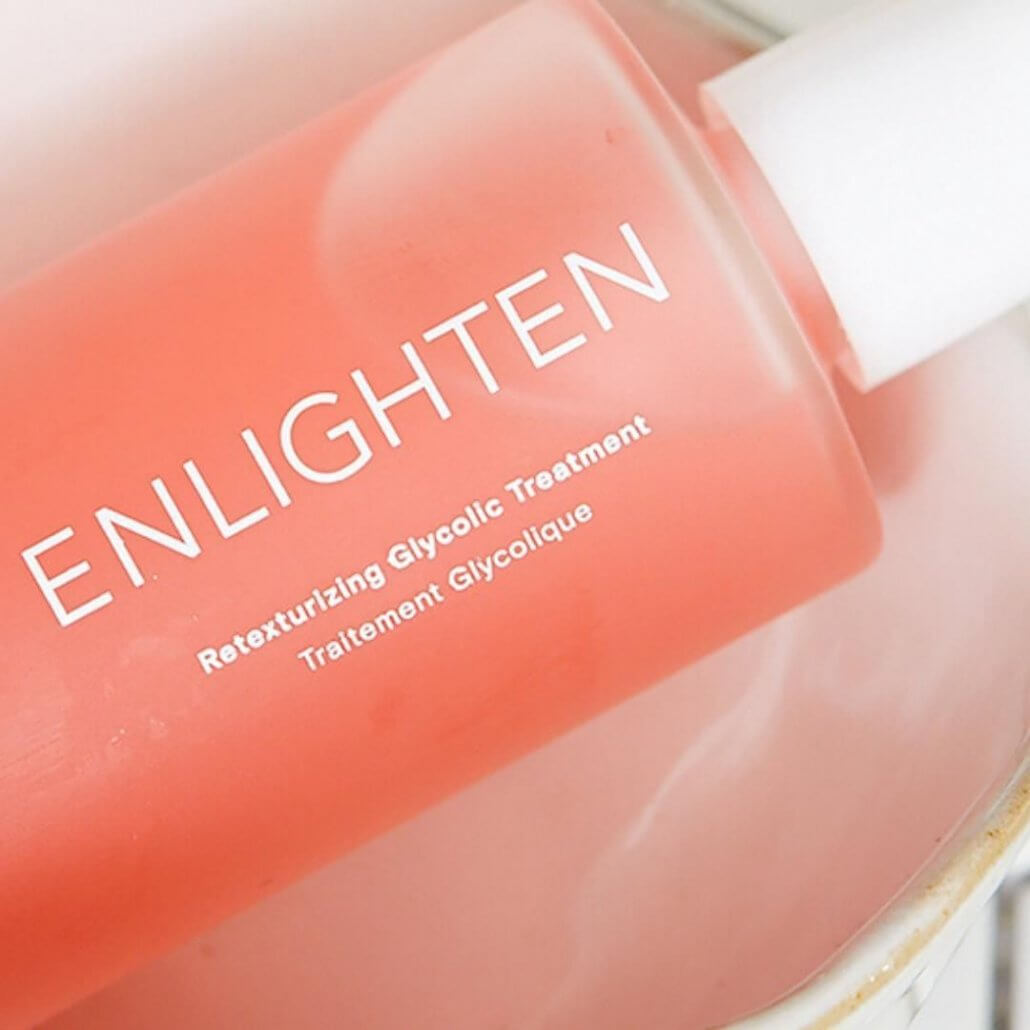 MS Skincare Enlighten Retexturizing Glycolic Treatment is a worthy glassy skin investment. This retexturing treatment has a combination of glycolic acid, antioxidant rich red seaweed and hibiscus for instant skin-smoothing, and skin-firming results. The addition of Rosewater and Aloe Vera helps bring more hydration and calm to your skin. Used 1-2 times per week, MS Skincare Enlighten Retexturizing Glycolic Treatment works beautifully to refine texture, fade dark spots, purge pore gunk, and promote collagen production. 
FYI — Collagen is extremely important for achieving the glassy skin glow because Collagen promotes stronger skin and elasticity. And as skin ages, Collagen levels decrease, so it's a good practice to use products that encourage collagen production.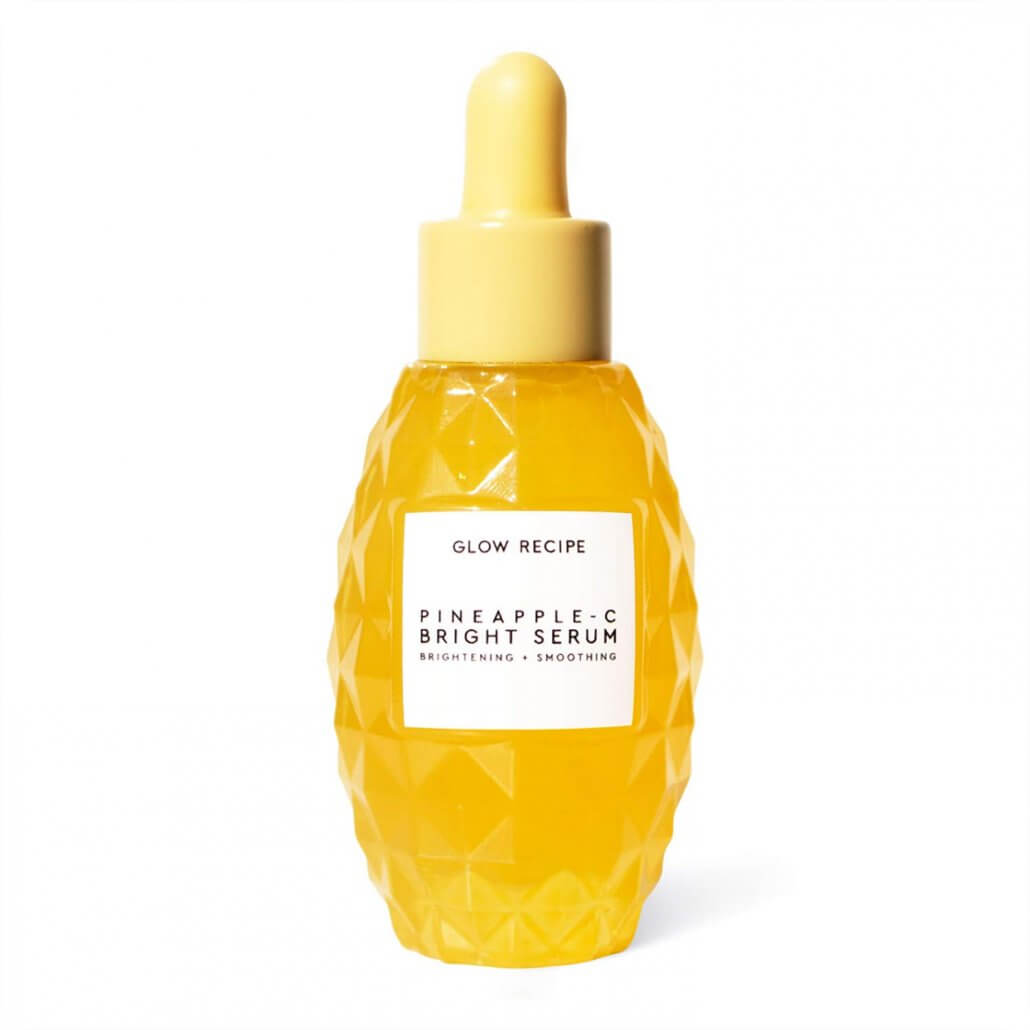 Not only is this product SUPER cute and looks Instagram-able siting on your bathroom counter, it is also  extremely effective in giving skin the gloss and glow! Before we dive into why the Glow Recipe Pineapple Vitamin C Serum  is so great for the glassy skin glow, let's do a mini lesson on Vitamin C, which is an essential ingredient in the product.
Vitamin C protects skin cells from UV exposure, reduces dark spots, refines skin tone and enhances skin radiance. 
Now diving into Glow Recipe Pineapple Vitamin C Serum — this potent, yet lightweight serum contains an effective concentration of Vitamin C, pineapple extract and hyaluronic acid to brighten and refine skin tone. In addition to Pineapple extract and Vitamin C, Glow Recipe Pineapple Vitamin C Serum contains Chamomile which calms and soothes your skin. One of the biggest benefits of this product is that it gives skin an immediate glow after the first application. The rich, silky texture glides onto skin and immediately lights up your whole face!