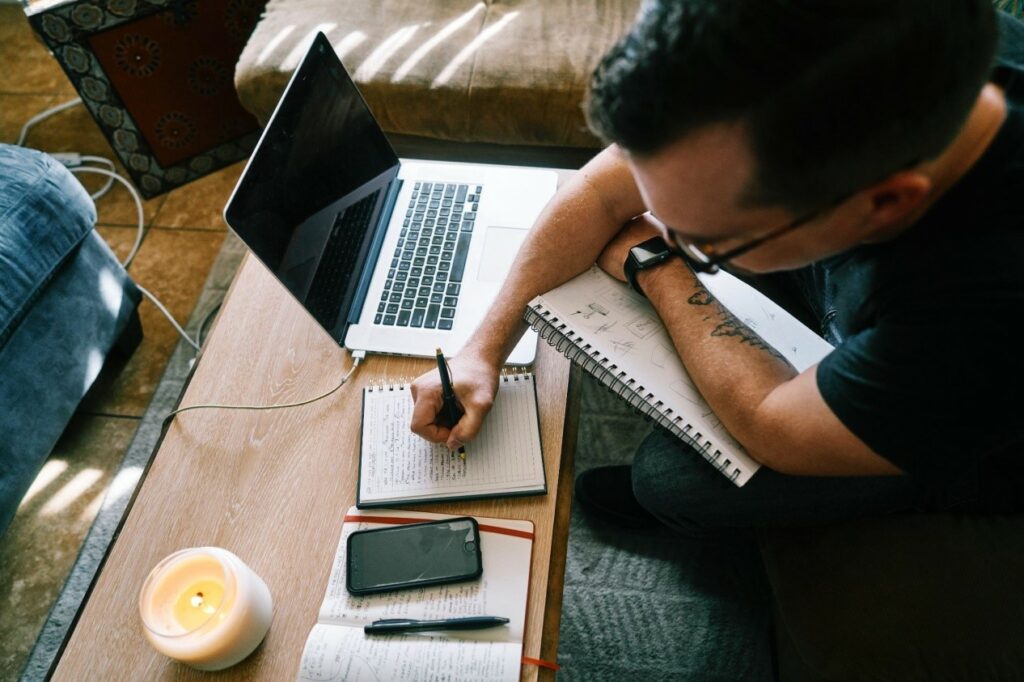 As an educator, you will likely be doing a lot of writing, as will your students. This writing can be anything from class notes to exams, so it's essential that you do your writing right. Obviously, one of the most popular writing tools is none other than Google Docs. It's definitely a great option.
However, if you find yourself constantly looking for additional tools to use or topics to research while writing, you may benefit greatly from add-ons and extensions. These will aid you in many different ways to make your writing process smoother and more efficient. Your students can benefit from these tools as well.
Here are the top ten Google Docs add-ons for writers.
#1 ProWritingAid
ProWritingAid is a grammar checker and writing coach that can help you write cleaner text and proofread and edit complete texts more effectively. The add-on has a style editor feature as well as a plagiarism checker and many others. The tool can also help you improve your paragraph structure which can be incredibly useful for better readability.
ProWritingAid brings your attention to the cliches and redundancies in your writing encouraging you to get rid of them. The tool shows you words you have been overusing and the sentences that are either too complex or abstract. If you create an account with ProWritingAid, you will also get suggestions, explanations, and even educational videos and quizzes on how to improve your writing.
ProWritingAid has a free version with limited word count (your first 500 words), but there is also a premium version that opens full reports for you.
#2 EasyBib Bibliography Creator
EasyBib Bibliography Creator is exactly what the name suggests – it's an extension for creating bibliographies. Of course, you can get professional training from Eln, for example, to learn how to create bibliographies, but there is nothing better than a tool that does all this work for you.
EasyBib supports a variety of styles (7 thousand styles, to be exact), including APA, MLA, and Chicago among others. There is also a search option that lets you search for a book by its title or ISBN. The extension also automatically alphabetizes your citation list and adds it to the end of your document.
EasyBib Bibliography Creator is free.
#3 OneLook Thesaurus
OneLook Thesaurus is a pretty simple add-on, yet a very useful one. This extension is a thesaurus that will help you find synonyms, related words, adjectives, etc. Moreover, the tool also has additional features to make your life easier:
Triggers: Words that are usually associated with the word you are searching for.
Rhymes: Words that rhyme with the word you searched.
Complete: Words that start with the letters you've already typed in (for when you can't remember the word you want to search).
Nouns: Nouns that are usually described by the word you searched.
Reverse Dictionary: Search for phrases and get words for these phrases.
Definitions and Examples: Get links to find the definitions and usage examples for the words you searched.
OneLook Thesaurus is free.
#4 I Should Be Writing
I Should Be Writing is an extension that helps you stay focused on writing and motivated to go on. As Tony Oldman from the writing service reviews site Best Writers Online says, "I Should Be Writing is the perfect way to focus on what's essential – writing."
I Should Be Writing has a timer feature that you can activate for the duration of your writing. You can also pick a username to write with others in real-time. You will also see the word counts of other writers using the add-on at the same time as you are.
I Should Be Writing is free.
#5 Speakd
Speakd is an extension that helps you throughout the editing process. When you don't feel like re-reading your text to edit it, you can use Speakd to read it out loud for you. It's also a useful tool for writers with disabilities or those who aren't native English speakers.
Speakd is also a good way to track how much time your texts require to read. You can also have the add-on read your text from a particular point instead of reading it from the beginning every time.
Speakd is free.
#6 Writing Habit
Writing Habit is an extension you can use to improve your writing skills by developing a good habit. You can consider using scheduling software like Bookafy to help you with developing a writing habit. Alternatively, you can use Writing Habit as your go-to extension for Google Docs.
Writing Habit lets you set goals and then tracks your progress as you work towards them. The tool will display your statistics in charts and graphs which will help you visualize your efforts in daily and monthly progress. You also get access to your writing history from the last 180 days.
Writing Habit is free.
#7 Translate+
Translate+ is an interesting extension for writers who aren't native English speakers as well as those working with multiple languages. It's basically a translator that will appear as a built-in tool in the dropdown menu of Google Docs' "Tools". You can translate either specific words or even entire paragraphs.
Translate+ supports a variety of languages with the most popular examples being French and Spanish, but you can also use such languages as Hindi and Bengali. The bridge-language feature also helps you find the best fit for the translation you are looking for.
Translate+ is free.
#8 MindMeister
MindMeister is a tool for mind mapping. If you aren't familiar with mind mapping, it's a technique used for brainstorming. As Carol Danes from the custom writing reviews site Writing Judge explains, "Mind mapping expands the horizons for you even as a very imaginative writer. It allows you to play with creativity and come up with unique solutions and ideas."
MindMeister lets you easily create a mind map from the list of points you want to cover, ideas you want to explore, and so on. You can use it for anything from lesson plans to exam drafting.
MindMeister is free.
#9 LucidChart Diagrams
LucidChart Diagrams is an add-on you can use for creating charts and diagrams. Much like mind maps, these can be useful for planning and drafting, but you can also use these in your educational materials.
LucidChart Diagrams allows you to create both simple and complex diagrams by using the templates the extension offers. You can add different details to every point you are including in your diagrams, but the tool also lets you add icons to these points making the outcome more visual.
LucidChart Diagrams is free, but there are several paid options to choose from (Individual Team, and Enterprise) with different features offered with each one of the options.
#10 Page Sizer
Page Sizer is not a "big" extension per se, but it can definitely be a very useful one. Basically, the add-on lets you set custom page sizes and margins for your Google Docs documents. Google Docs itself doesn't really offer much variety with page sizes and margins, so Page Sizer can be extremely helpful.
It's important to note that Google Docs is known for having issues with formatting when documents are exported which is exactly why using an extension like this one can be perfect for determining whether your document looks good.
Page Sizer is free.
Final Thoughts
All in all, Google Docs is by far one of the best writing software out there, so it would be a huge mistake not to use it. Just make sure that you also utilize useful add-ons and extensions that will help you as a writer and educator.
This list is not a conclusive one, but it has enough options for you to try and fall in love with. Use the different extensions one by one and decide what works for you. If you don't like something, just don't use it! But don't give up immediately if you find something challenging.