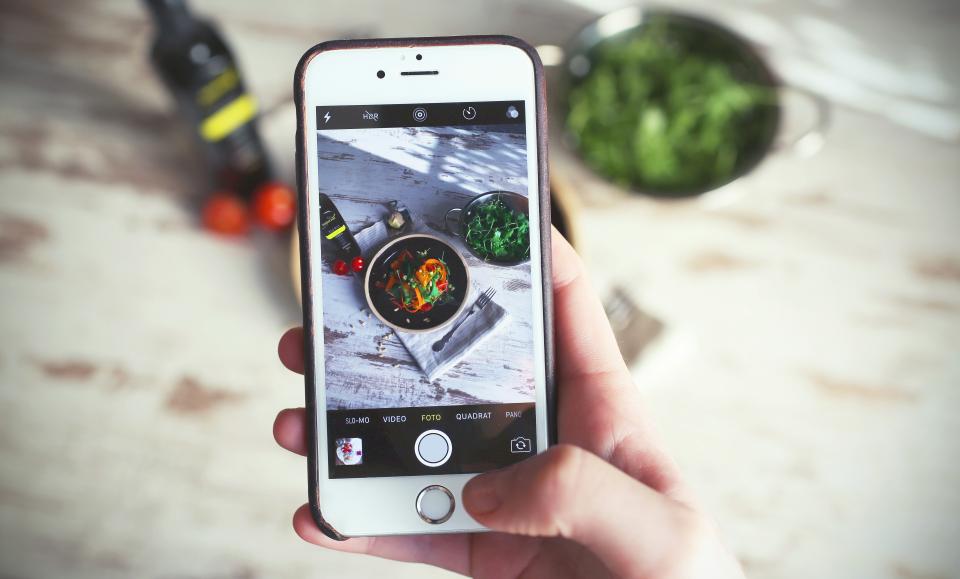 Trends on Instagram, on Facebook, on Youtube, and even in career options.
Trending career options change almost every 2 years due to various factors such as:
Technology

Relevance

Employment Growth

Demography
Let's NOT FORGET the most important factor that has changed the trend of career options – COVID-19.
Now, with COVID-19 along with the other factors, the trend in career options in India has shifted drastically. 
6 years ago, we found some interesting facts to boggle your mind!
Gen Z hired were being hired for internships

(they are the ones doing the hiring now)

Students had just started shifting from traditional careers

Women had started making their mark in the industry

Scope of social media was MINIMAL

There was NO Green Tea at workplaces

(the AUDACITY)
Now, 8 months down and 4 months to go in 2021.
Here are the Trending Career Options in INDIA in 2021:
Digital Marketing
Surprise! Surprise!
Digital Marketing is at the TOP of the list under the top trending careers options. 
What is Digital Marketing? (It's this blog's agenda)
With COVID-19, the paradigm shift to ONLINE has been immense. Businesses and brands are shifting online to create awareness to increase revenue. In the same way, to COMMUNICATE and ENGAGE with their customers as well. 
Digital Marketing is a mixture of:
| | |
| --- | --- |
| Creating awareness | Generation of revenue |
| Engagement | Communication |
Every advertisement you see, every email you receive, and every social media post you like is what Digital Marketing is broad. 
And its scope as a career option has just one trajectory – UPWARD!
Cyber Security
This is not a 'surprise'. If it is, you haven't been HACKED!
Advancements in technology which plays an important role in trends in career options has a dangerous byproduct – UNETHICAL HACKING
With cyber-crimes just showing an upward 'trend', companies are investing heavily in cybersecurity measures to ensure data safety. 
Job trends in India indicate that there can be more than 10 lakh jobs in the Cyber Security sector by the end of 2021. 
While, on the other hand, the global demand for cybersecurity personnel has increased by 12X and this DEMAND is anything but temporary.
Career Counsellor
In 2019, more than 8 crore children enrolled for college education in India. 
Here's a Fun Fact – Most people have an average of 12 jobs in a lifetime. 
Now are those 12 jobs in the career you chose? Food for thought, right?
This is where career counsellors come in. 
In spite of how electrifying different career options are, admissions to colleges for these courses are getting difficult. Also, there are many factors to think about:
 – How to select the right college?
 – Is there a fee calculator for each college?
 – Do I have the right profile?
A career counsellor understands your personality, aspirations, and your goals through various psychoanalytic tests.
For example, through a personality test, you can understand if you would be fit for a particular career. Similarly, career counsellors also evaluate your learning style, to understand how well you can grasp concepts and accordingly suggest career options. 
Today we have 1 career counsellor for every 3,000 students in India. 
You can only imagine their growth if we have 1 for 1!
Software Development
Everything you do on the internet runs with a SOFTWARE PROGRAM that has a CODE behind it. 
Who creates this code? Software Developers. 
With the shift to ONLINE, more companies are in need of Back-end Developers to create the code and make sense of their website and mobile applications. 
Along with the shift to online, similarly, the advancement in technology has made back-end development a go-to career option for many due to the rise in demand.
Food for Thought – Around 400 websites are created every minute all over the globe!
You can imagine the demand for back-end developers with more than 4 lakh mobile applications being released every year on Google Play and Apple iStore.
Robotics Engineer
Remember the Indian T.V show 'Karishma ka Karishma'?
That was the scope of Robotics almost a decade ago. 
Today, Robotics plays an integral role in ISRO, NATO, NASA, and other top bodies in the world. 
This is all due to technological advancements that can be made possible by a Robotics Engineer. According to various sources, 30% of jobs done by humans will be done by Robots in the next 5 years. 
A Robotic Engineer's job entails everything from designing prototypes of robots to software development, and the tracking and control of the robot. This industry has an estimated worth of $46 billion!
6 years ago, even though you might have heard of these career options, not many around you knew that these options existed. Now that you know about these different jobs, what's stopping you from learning more about them?
Visit our website today for more information on career!