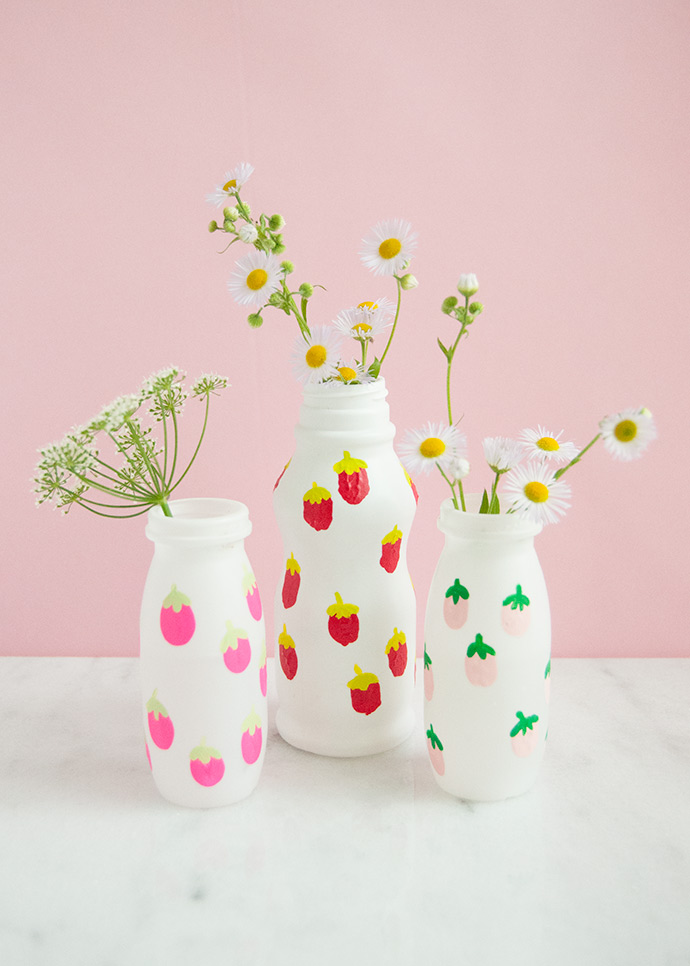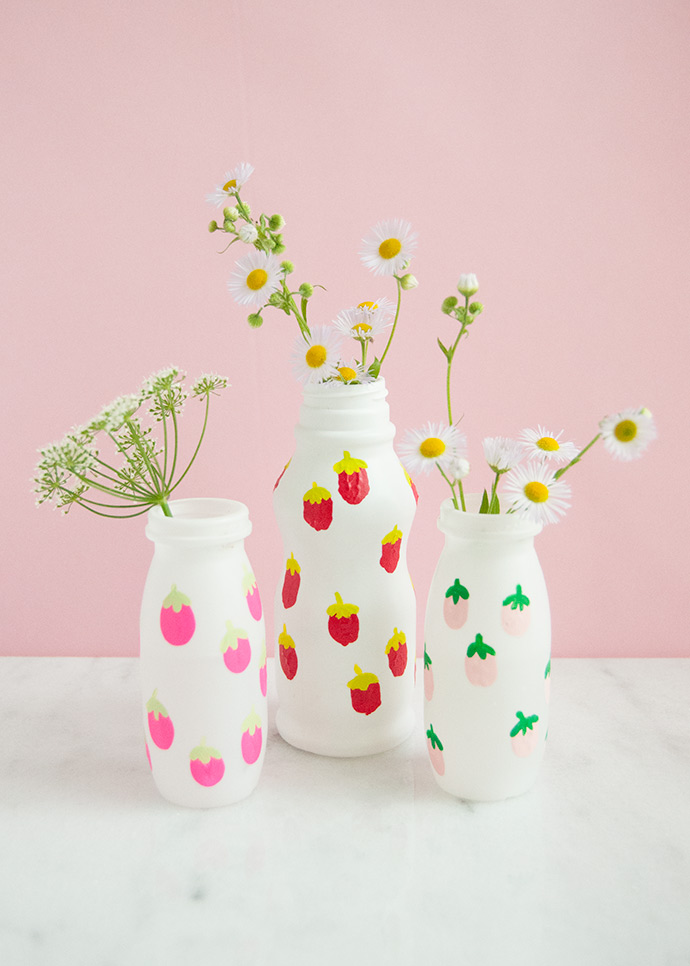 It's finally summer and strawberry season is here! I haven't picked up any local berries quite yet but it is on my to-do list this weekend. Nothing beats them! Until then, I thought it would be a nice way to celebrate summer with these simple DIY bud vases. There are so many wildflowers popping up these days that I wanted to bring a few inside to admire. Once you start looking, you'll be surprised how many different varieties you see and how often they change. Grab some empty containers from your recycling bin and have your kids get their hands a little messy – these cute vases are worth it!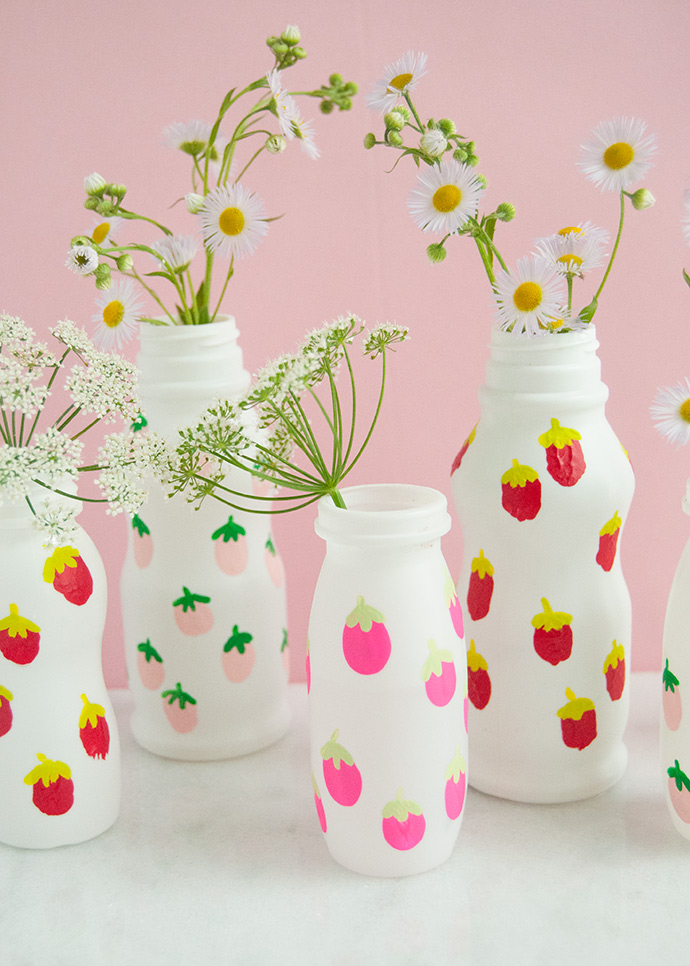 Empty yogurt drink containers (or similar)
Acrylic paint (pinks and greens)
Paintbrush
Scrap paper
Step 1
Remove the plastic wrap label from the outside of your containers. I used these yogurt drink containers that I had saved in my craft stash but you can use nearly any upcycled vessel – glass jars, tin cans, plastic containers, whatever you have on hand. If the containers aren't a solid color to start, I suggest giving them a coat of white paint (spray paint would likely be the quickest and adhere most evenly) before continuing on with the next steps. Make sure your containers are washed clean and let dry.
Step 2
Apply a blob of red or pink paint onto a scrap of paper. Have your kids dip their fingers into the paint and do a few practice stamps on scrap paper to get the hang of how much paint you need on your finger to get a nice print. Stamp fingerprints all over the vases, being careful not to smudge the wet paint as you go. Set aside to dry completely. I used red, pale pink, and fuschia all on separate vases but you can mix them all together or stick with one color if you prefer.
Step 3
Use a fine paintbrush to paint green leaves and stems onto each of the strawberries and let dry.
Step 4 (optional)
If you want to add more details onto the berries, you can use a tiny paintbrush to paint on a small face onto each berry or use yellow paint to make tiny little seeds all over each berry. You could also add more leaves and vines between the berries! I decided to leave these ones simple, but don't let that limit you. If giving these flower-filled vases as a gift, write a little tag and tie it around the neck of the vase – something like "thank you berry much!" would be so cute as a small thank you gift.
Happy crafting!