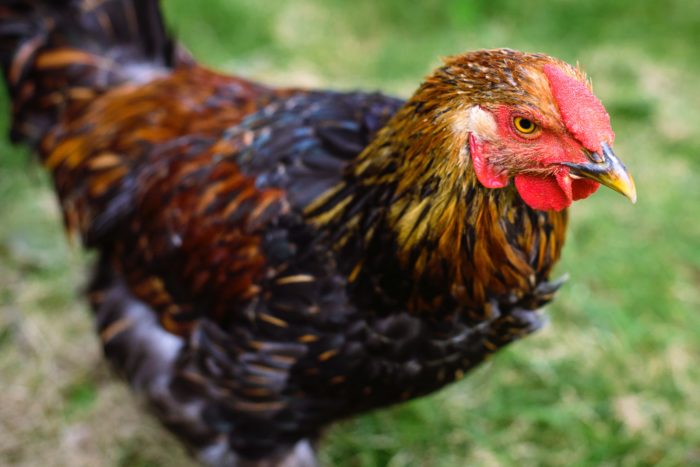 ---
USDA to Invest In Alternative Meat and Poultry Supply Chains
June 28, 2021
---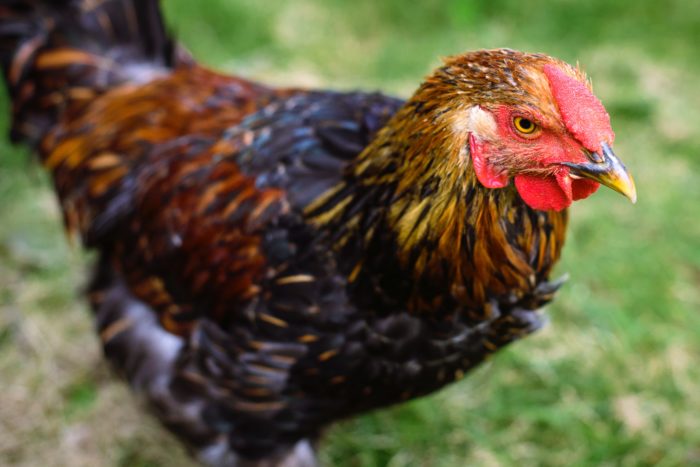 The U.S. Department of Agriculture (USDA) recently announced that they will invest more than $4 billion to strengthen the food system, with one of the four funding priority areas including small processing support. Over the next year, USDA will invest some of the $4 billion for existing processing facilities expansion, as well as new regional processing capacity. 
The first of this funding was released last week by USDA, and includes over a $55 million investment in state inspected processors and processors currently operating under an exemption from federal inspection. The grant program and funding was authorized by Congress through the Consolidated Appropriations Act, 2021. 
These new Meat and Poultry Inspection Readiness Grants (MPIRG) are for exempt or state inspected meat and poultry slaughter and processing plants to work towards becoming federally inspected or operating as a state inspected plant under the Cooperative Interstate Shipment (CIS) program. The deadline for applications is August 2, 2021. 
Grant Overview 
The MPIRG program's goal is to help facilities pursue federal inspection. Eligible applicants can receive up to $200,000 to modernize, expand, and construct their facility in a way that helps it achieve federal inspection or CIS status. Grant funds can also pay for equipment, labeling, packaging, food safety, and other associated costs of achieving federal inspection. 
There is no requirement that a recipient provide a funding match for this round of grants. However, if this grant continues in future years, applicants will be required to have a dollar for dollar match for their award. Therefore, interested establishments are strongly encouraged to pursue the grant application this year.  
This funding cannot be used to purchase or lease land or construct or build a new facility. 
Who is eligible 
Only existing facilities operating under state inspection or an exemption from federal law are eligible. 
State Inspection: Currently, only 27 states have plants operating under state inspection that would be eligible. 
Exemptions: "Exempt" facilities include any facilities that slaughter and process livestock under a custom exemption, slaughter and process poultry under a poultry exemption, or further processes products under a retail exemption, and do not operate via federal or state inspection on a daily basis. 
Custom Exemption: A custom exempt facility may only slaughter livestock belonging to someone else and process the carcasses and parts, for the exclusive use of the household of that owner, by the owner, members of the owner's household, non-paying-guests, and employees. Custom exempt meat products cannot be sold. While exempt from daily inspection, to be considered a custom exempt facility by USDA, the establishment must comply with the Food Safety and Inspection Service (FSIS) business record requirements, and is subject to periodic facilities, inventory, and record examinations by FSIS. There is no registration requirement, and the individual establishment can determine their custom exempt status. 
Poultry Exemption: To operate under a poultry exemption, a processor usually needs to comply with state requirements, which vary. To determine whether or not you fall under the poultry exemption requirements, contact your state's Department of Health or Department of Agriculture. 
Retail Exemption: To operate under a retail exemption, the retail store can only engage in the cutting up, slicing, and trimming of carcasses, halves, quarters, or wholesale cuts into retail cuts such as steaks, chops, and roasts, and freezing such cuts; grinding and freezing products made from meat; breaking bulk shipments of products; or wrapping or rewrapping such products in the preparation of retail products for sale to other household consumers. The retail store must have no more than 25% of its sales to other than household consumers, and its sales to other than household consumers cannot exceed certain dollar limits.
Who is NOT eligible 
New facilities: New facilities are not eligible. Any entity that is building a new facility and is not currently operating under an exemption or state inspection is not eligible for this grant program.
Federally inspected facilities: Any small processor that is already federally inspected is also not eligible for this grant program. 
Facilities that process non-amenable species: Any facility that only processes non-amendable species is not eligible for this grant program. 
USDA also has a one page handout to help you determine if you are eligible or not for this grant program.
Grant Requirements 
After receiving a grant, the processing facility would have three years to obtain federal inspection status, obtain CIS status, or make a "good faith effort" towards either of those statuses. If a recipient fails to do so after three years, they must pay back the grant funding to USDA.  
If a processor is pursuing federal inspection, several actions will ensure a good faith effort, including the development of Sanitation Standard Operating Procedures, a Hazard Analysis Critical Control Point (HACCP) plan, an office space for FSIS inspectors, a process to go through FSIS labeling approval, among other federal inspection requirements. A grant recipient will also be required to: 1. Submit all written regulatory requirements to the FSIS Office of Field Operations (OFO); and 2. Ask FSIS for a physical walk-through of the facility to determine if the facility meets federal inspection requirements.
For a recipient that is working towards CIS status, the processor, which can only have 25 or less employees, must work with that state to achieve the above mentioned federal inspection tasks. To determine if your state participates in the CIS program, click here. 
Applications should engage small, new and beginning, socially disadvantaged, veteran, and/or farms and ranches and underserved communities in the development of the project and application.  
There are a number of requirements for federal grants which can take a long time to complete, so applicants are encouraged to start the process as early as possible. Processors are encouraged to complete the following up to four weeks in advance of the August 2nd deadline: 
USDA has provided additional detailed information and application tips in the Request for Applications. 
Resources 
If this is your first time filling out a federal grant, or if you want some help from USDA, any eligible applicant can submit questions and ask for Technical Assistance from USDA by emailing – mpirg@usda.gov. 
USDA is hosting a webinar for potential applicants on July 13, 2021 at 1:00 p.m. Eastern Time.  You can register for the webinar here. 
There is also a grant application project narrative template available on USDA's website. 
For more information please see the Request for Applications. 
Additional Investments Needed 
NSAC applauds USDA for including processing infrastructure as part of the $4 billion for strengthening the food system and acknowledging the role consolidation has played in creating a massive bottleneck in the meat and poultry supply chain. 
USDA must continue to invest in processing beyond this initial $55 million in order to address the meat and poultry sector's supply chain problems. NSAC strongly encourages USDA to create a complimentary grant program for small and mid-sized processors that are not eligible for this program, including small federally inspected plants and new facilities in areas where additional processing capacity is needed. The small, federally inspected plants, who serve a majority of small and mid-sized farmers in the U.S., need support to survive, expand, and serve more customers. 
Even for the state inspected and exempt processors eligible for this program, obtaining a grant of federal inspection will cost hundreds of thousands if not over a million dollars. USDA must ensure small and mid-sized processors, regardless of their level of inspection, can access financial support from the $4 billion commitment, including both USDA grants and direct loans specifically for this sector. 
---
Categories:
Carousel, Food Safety, Grants and Programs, Local & Regional Food Systems, Rural Development, Sustainable Livestock
---