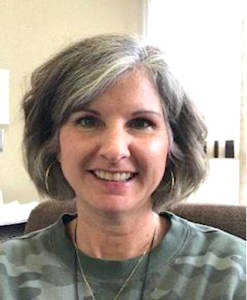 Mentor Texts That Multitask: A Less-Is-More Approach to Integrated Literacy Instruction
By Pamela Koutrakos
(Corwin Literacy, 2022 – Learn more)
Reviewed by Pam Hamilton
I think we've all heard the phrase "Work smarter not harder" – enough times that we might roll our eyes a little bit now when we hear it.
But when I stop and think about it, I really do want to work smarter, and I really don't want to work any harder than I already do. Wouldn't you agree? According to the research on educators and job-related stress, I think most of us could use some help.
Pam Koutrakos' latest book, Mentor Texts That Multitask, is a "smarter" solution for ELA teachers who use mentor texts. In the introduction Koutrakos says she aims to simplify "our complicated and multifaceted work."
…it can be difficult for students to see a connection between learning happening from period to period, day to day, subject to subject. Learning may feel compartmentalized, and it may not even occur to students that the overarching goal is to integrate, synthesize, and apply….
I provide explicit examples of how to use high-quality texts time and time again, for a range of purposes and with a range of students. By casting aside the myth that mentor texts are only useful as writing tools, it becomes clear that teachers can use a lean selection of multitasking texts to design flexible, integrated, and multifaceted learning.
From why and what to how
The book is written in three parts: Part I lays the foundation – the types of texts, a preview of the process used to select texts, an overview of the types of teaching structure. By reading Part I, you'll understand how the lessons in Part II were created and why they are effective.
Part II models the big idea by identifying certain texts and talking about what types of lessons you can do with those texts. It shows you how to use different genres and formats of texts for instruction.
By reading Part II, you start to see how much smarter you can work by multitasking with texts. These lesson sets cover the areas of reading, writing, spelling, vocabulary, grammar, speaking and listening. The lesson ideas and examples can be modified based on your students' interests and needs.
Part III is the author's self-proclaimed favorite part. It's where the book comes together. Once you've learned the why in Part I and the what in Part II, you'll discover the how in Part III and begin to make it your own!
There are recurring features throughout the book to support your reading and comprehension of the text. Page 6 of the book has a key for understanding what each feature means.
Included: A rich online resource
There is also a companion website at Corwin that offers numerous lists, templates, forms, suggestions and materials, as well as bonus lesson sets using fantasy fiction titles. (You can check out all the resources and take a look at the bonus lesson set even if you haven't bought the book yet.)
The first book by Pam Koutrakos that I read and reviewed was Word Study That Sticks. I loved how teacher friendly that book was, and this book follows in those footsteps! I feel it's a book that you'll be coming back to again and again.
---
---
Pam Hamilton is an intermediate literacy coach in Middlebury, Indiana. She is a trained Reading Recovery teacher and has been in education for over 28 years. She enjoys working alongside teachers as they instill a love of literacy in their students.
---
---