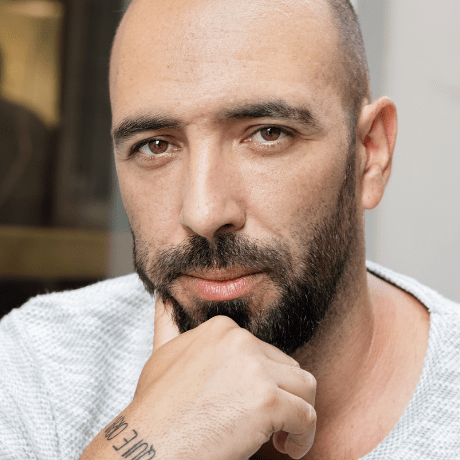 What is on offer?
We live in a world where the idea of popping a single pill to solve our problems is very appealing. From curing a simple headache to losing weight, there now seems to be a pill available for everything.
The hair loss industry is no different, with a number of subscription-based brands appearing over the past few years. Companies like Roman, Hims, Lemonaid, Keeps and Blink Health offer pills containing finasteride that promise to prevent and reverse hair loss. But the question is, are they worth it?
What do hair loss pill subscription companies offer?
The main solution offered in all of the above subscriptions is finasteride. This is the generic name for Propecia, a popular branded drug that has been available for some time.
It works to stop the dihydrotestosterone (DHT) hormone from causing male hair loss. There have been many reports that finasteride can be effective and produce noticeable results.
However, there is a downside to taking the drug due to the effects it can have on your lifestyle. The question then becomes, is taking finasteride worth the risk?
What are the side effects of finasteride?
Reported side effects of the drug include:
Male infertility
Lower sex drive
Premature ejaculation
Erectile dysfunction
Depression
Dizziness
Testicular pain
Hands/feet swelling
Headaches
Allergic reactions such as rashes, hives, itching etc.
Of course, it is important to note that medication effect everyone differently. The companies selling these pills do also highlight the potential side effects. However, reading it online may not provide the proper amount of context needed to understand the risks, compared to hearing it directly from a real-life doctor.
Are you experiencing male pattern baldness?
Before you consider taking a pill to address a hair loss issue, you need to be sure you are experiencing male pattern baldness.
When signing up for a subscription service, some will ask you to upload photos of your hair. This is done along with a consultation with a licenced doctor. But as with understanding the full context of drug side effects, an online diagnosis is not the same as visiting a doctor in their surgery and as a result may not be as effective.
There are a number of reasons why men lose their hair. This includes conditions such as alopecia areata and thyroid disease, or through use of anabolic steroids or periods of stress.
There is no doubt these companies do the best they can in an online setting. But without seeing a dermatologist, you'll never know for sure if you are taking the right treatment for your condition.
A doctor can carry out a simple blood test to check for excess testosterone or to identify potential hormone issues. These are procedures that can only be done in person to fully diagnose the reasons for your hair loss. This cannot be done online.
What are the alternatives?
If you are unsure about taking a risk with finasteride you should consider scalp micropigmentation. It's a simple but highly effective non-surgical treatment that helps restore your hairline.
Experienced practitioners who have all used the service themselves apply pigments to the scalp. The Skalp team can give you the look of a smooth, shaved head, or fill in thinning hairs and bald patches.
Rather than taking a pill that could have negative side effects, this is a hair loss solution without any damaging risks.
Find out more about our service today by arranging a free consultation. Send us a message here, or email hello@skalp.com.