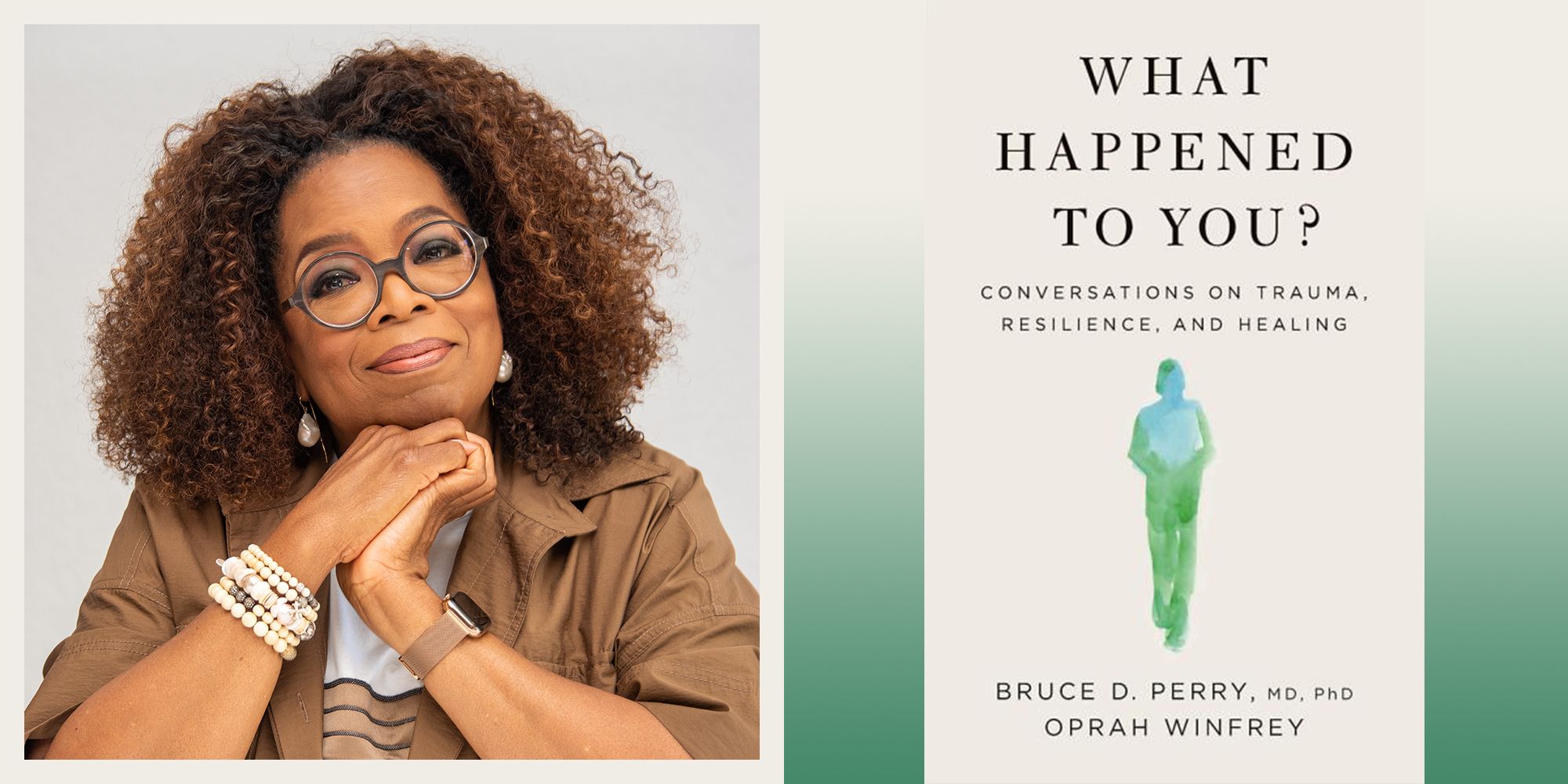 I recently went through a family health scare, my mother has cancer and was taken into hospital. I don't normally suffer from anxiety, but I found myself having panic attacks on the way to and from daily visits. This situation was a ground-hog day of previous life-and-death hospital experiences – with the added restrictions of Covid protocols. Experiences that were high-jacking my abilities to think, act and cope. As luck would have it, I had picked up Oprah's newest book, co-authored with renowned brain development and trauma expert, Dr Bruce Perry MD, PhD – What Happened to You?: Conversations on Trauma, Resilience and Healing – and it quickly became one of my greatest supports.
The word 'trauma' has been bandied about quite a bit lately: in reference to our pandemic experiences; to the pain of recent socio-political-economic events; or dishearteningly cheapening it when used in fast-and-lose reference to anything mildly uncomfortable. Therefore, the first third of the book is about defining trauma and explaining its biology. 'Part of the challenge,' says Dr Perry, is that even experts can't decide on a definition, '…for most people [trauma] means a really bad event or experience, usually one that "sticks", that you don't forget, and that has an enduring impact on you.' The impact of an event can therefore, be traumatic for one person but not another.
The book is written in a conversational style, with Oprah largely asking the questions and moving the topic along with a sprinkling of her own anecdotes. She and Dr Perry met years ago and he has been a consultant with her South African school, the Oprah Winfrey Leadership Academy for Girls.
Dr Perry simplifies and demystifies this rather complex subject well. It starts with a thorough explanation of how the brain develops and is changed through early traumas. Then, how this affects our ability to regulate and rebalance in times of stress and distress. I found it particularly helpful in understanding why I couldn't rationalise my anxiety-levels down. The information can be a little drawn out at times, but the diagrams help…
The book explains why sometimes other people's reactions may be unexpected or out-of-proportion. Why sometimes, in difficult situations, we may wish to act a certain way but our minds and bodies won't co-operate, perhaps even work against us. Our reactions form a picture of how the world sees us. So for example, at the height of my distress, my interactions with hospital staff may have come across as defensive or difficult (when, obviously, that's not what I intended). This, argues Oprah, is also why a traumatised child can very easily be labeled and misdiagnosed into an unfavourable future.
The last section discusses how we can heal, grow resilient and be more empathetic. While there are some good examples of how Dr Perry has helped children heal, I would have liked more practical examples that adults could apply towards their own healing (a sequel, perhaps?). Healing from trauma takes time. Because our brains cannot time-stamp traumatic event, past traumas can keep being triggered in the future. We need to make sense of what happened in manageable bites, all the while being fed love and support with constancy.
Connection to others is essential. Sadly, current lifestyle trends work against this: living in single-person or small-family households; having more one-on-one time with our devices than with our friends – these are the things that make us more sensitised and less resilient. Instead, re-connecting with nature, any rhythmic pursuit like singing and dancing, or building community support groups – helps us shift into a more rebalanced state.
Those more familiar with trauma may not find this book as transformational as I have, nonetheless, it is a very accessible introduction to the subject. At a very stressful time, 'What Happened to You?' really helped me put things into perspective. I know I'll be recommending it to anyone and everyone.
What Happened to You?: Conversations on Trauma, Resilience and Healing, Bruce D Perry MD, PhD and Oprah Winfrey, Bluebird / Flatiron, £20 / US$28.99 / CAN$36.99 – with thanks to Raincoast Books. You can read an excerpt of the book HERE.
Alexia Economou is a design and culture journalist, and regular TNMA contributor @thedesignfeedTW