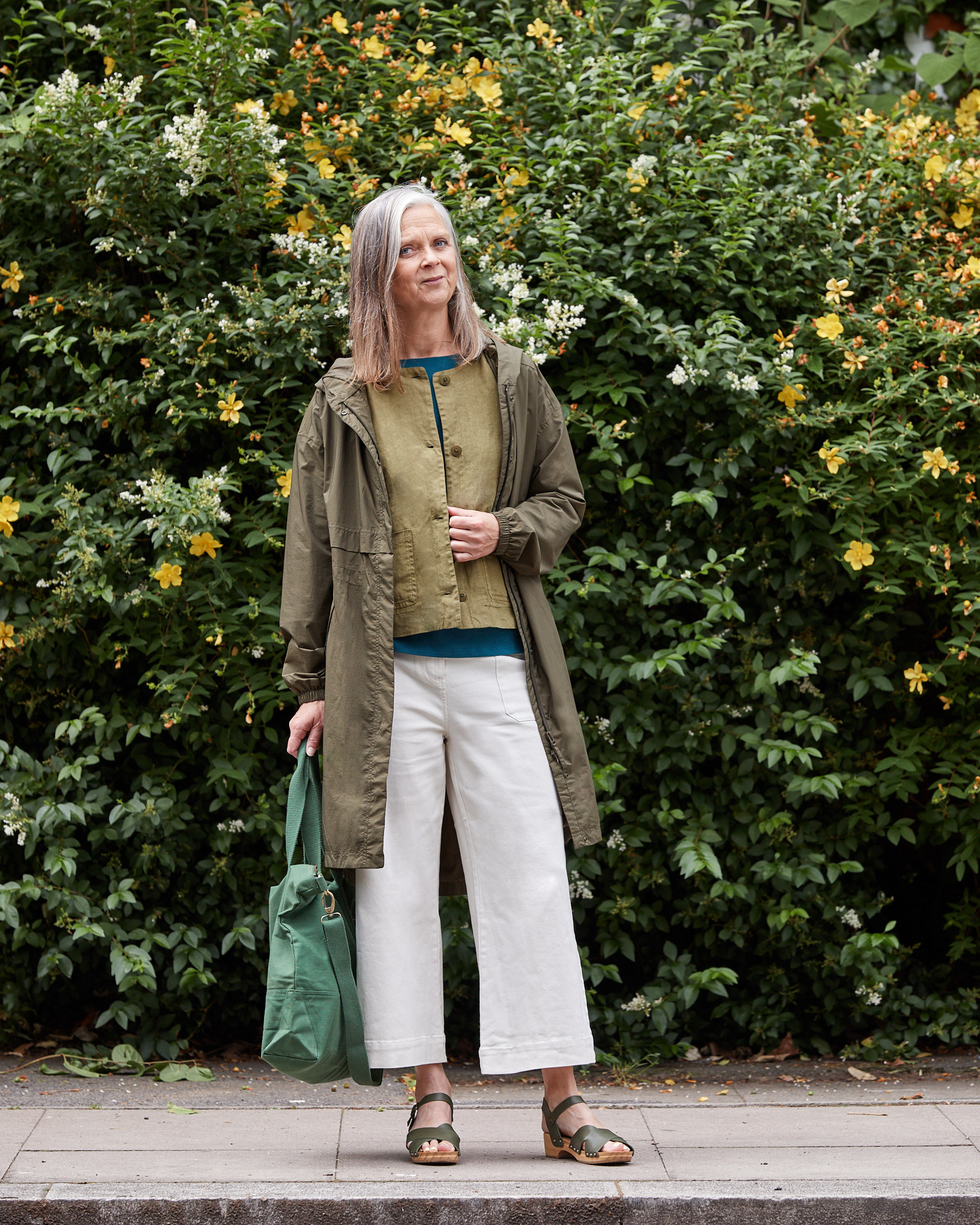 ' There's no such thing as bad weather, only unsuitable clothing,' fell-walking expert Alfred Wainwright's quote is often cited but hard to beat. This kind of stoic attitude is what's needed for a holiday on home turf. And it encapsulates how we'll be dressing in the summer of 2021, perfectly. Cornish brand Seasalt asked for my edit of their lovely daywear collection, to cover every possible outcome: sudden downpour across Polperro Harbour? Not a problem. Heatwave in Hastings? Piece of cake. Eye-watering breeze on Bamburgh Beach? They've got your back.
Being born and bred in Blackpool, a thorough appreciation of the benefits of a waterproof raincoat runs through me like letters through a stick of rock. Whatever the season, the lightweight Dry Point, parka-style (top photo) rolls up neatly into a tote bag and – should the heavens open – it can be layered over a jacket or jumper.
Nothing says 'summer at the seaside' more than sailor stripes (even if you are spending most of the time in South London).
These are just a couple of my favourite outfits and you can shop Seasalt HERE.
STYLE NOTES
I'm wearing the Sailor top with the Tencreek jumpsuit and carrying the canvas tote bag.
The organic cotton Sailor dress with the Artist's Studio hat.
The Dry Point Coat, over the Peaceful Cove linen jacket and the Poisson top, with Fig Tree Rocks trousers, Wood Engraving clog sandals and Idless canvas bag.