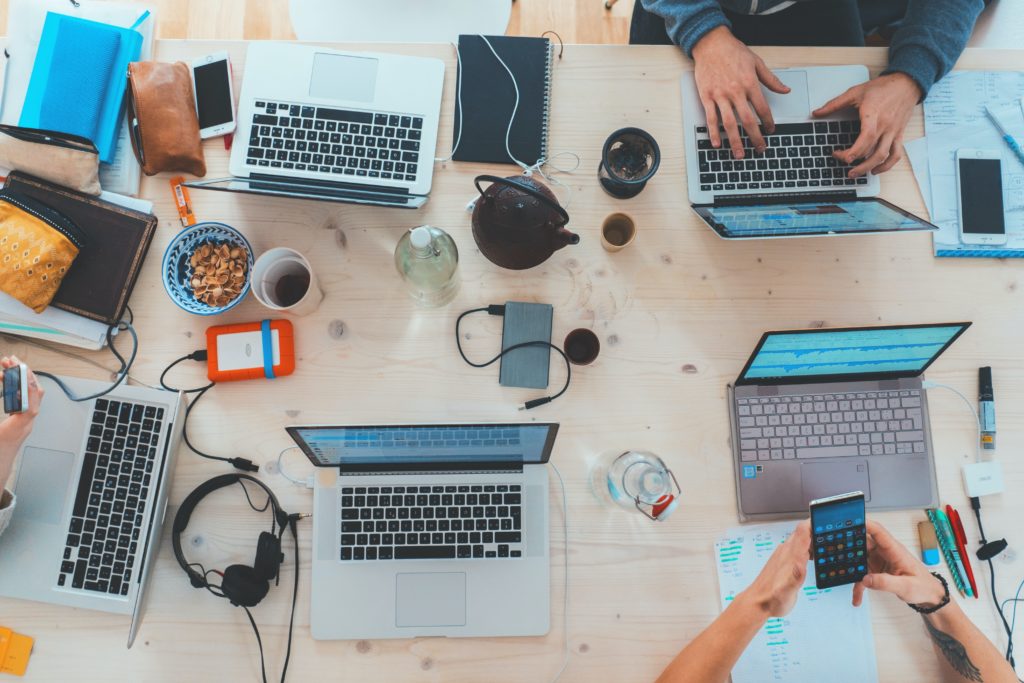 Automation is making its mark within the hospitality industry like never before: automated hotel task management, automated guest communication, the list goes on. But what exactly does hotel automation mean? And how can both guests and hoteliers benefit from it?
What Does Automation in the Hospitality Industry Mean?
Automation is a concept that has already been introduced in many industries: think about how you can now self-serve at supermarkets, or do your online banking, or check-in online at the airport. To the hospitality industry, automation can mean serving guests in a contactless or tech-driven way…. This is not a case of robots greeting us in the lobby, but simply refers to introducing automatic technology in a manual process so that laborious and repetitive processes can run automatically.
In the past, the hospitality industry has been slow to uptake new technologies but since the pandemic, the hospitality industry has been forced to open up to more digitized technologies like automation and Artificial Intelligence (AI). Hotels have to run on leaner teams with fewer resources, so the need for hotel automation has become greater, as brands have had to do more with less and be as efficient as possible.
Hotel automation is gaining interest, as the results of a recent poll we conducted show: more than three out of four hoteliers consider automation to be key to recovery.
But hoteliers shouldn't fear, automation doesn't mean losing that "human touch". Hotel automation isn't here to replace guest service, but to enhance it. It can increase efficiency, by taking out the leg work, introducing machine-level reliability in your operations, and creating visibility on operational weaknesses. This way, your team can focus on what truly matters: creating remarkable guest experiences.
How Can You Benefit from Hotel Automation?
As mentioned before, hotel automation allows you to be efficient and flexible. But it can do much more! For example:
Streamline your team: By setting automated alerts and rules, you can streamline your existing processes. Everyone will be on the same page about what is expected from them, when, and how. So, instead of tasks dragging on because no one knows who is responsible, they can now be tackled faster and more efficiently.
Standardize processes: Hotel automation can help you ensure that internal service standards are being met across the board by having clear guidelines and processes in place and leaving less up to individual standards.
Lend greater visibility: While handling guest requests through walkie-talkies or WhatsApp groups might be effective, they're not efficient. You have no view on what requests came in, if they were resolved, when they were resolved, or how. For this, you need a hotel automation system.
Gain detailed analytics: Hotel automation also offers visibility over your efficiency and lets you understand where to improve your internal performance: are all guest requests handled within your pre-set timeframes? Are you experiencing any operational bottlenecks? What are the most frequent root causes of reported issues?  To constantly improve, you need data to back up your decisions.
How Can a Hotel Automate its Operations?
When talking about automation in the hospitality industry, there is a myriad of possibilities. There are options for different departments and touching on the different stages of the guest journey. Here below we have a few examples of what type of automation you can leverage, like with a hotel task management system, automated guest feedback management, and automated guest communication.
Hotel Task Management
One of the main reasons why a guest request remains unhandled is because it gets lost along the journey. The guest often requests something from the first staff member they talk to, who rarely is the person responsible for the task. Here, a hotel task management system is key. Setting up automated rules and alerts for your team when a task comes in, will help your team to filter out the noise, so they only need to focus on what matters to them. It will encourage a quick and precise resolution.
Level up your hotel task management by introducing an escalation system, so that every time a deadline is not met, someone from management is alerted.
Automated Guest Feedback Management
Ideally, reviews are responded to within 72 hours, since possible guests will only look at the most recent reviews at the top of the page. This has been a big hurdle for many hoteliers! Many clients of ours have struggled with this, including Radisson Hotel Group. They eventually decided to implement an automated hotel task management system, which automatically creates a task every time a negative review comes in. In case the review is not responded to on time, then the task gets transferred to the customer care center in Dublin, which charges for this service. After only three months, their response rate climbed, and their average response time dropped from 6.3 days to 3.0 days.
Automated Guest Communication
When we looked at the messages guests send to hotel contact centers, we saw that many of them are always the same questions. For example, for a chain of 30 hotels, 63% of all communication revolves around the same 8 questions. Although these are simple questions, they take up a lot of time for your staff to respond to. Automate the response to your most frequent queries by leveraging a chatbot and ensure a timely and correct response.
However, you can also automate outgoing communication. Clear guest communication is becoming increasingly important. Set up communication rules so that you can communicate with your guests at key moments in their guest journey: before arrival to share some important details on their stay, during their stay to check up on them, or after they have left to follow up on how everything went.
By introducing automation tools, you can segment your audience to the "t", so you can ensure your guests receive relevant information at the right time.
How Can Guests Benefit from Automation in the Hospitality Industry?
Of course, automation in the hospitality industry is not only beneficial for your hotel, but your guests too will also feel the benefits, mostly as a consequence of what is going on at an operational level. When guests travel, they want a stress-free and frictionless experience, so a fast and smooth exchange of information or resolution of a complaint will improve their experience, before, during, and after their stay.
Automation allows you to introduce machine-level reliability, which in turn boosts trust between you and your guests. If you check in with your guests on property via an in-stay survey, but then not have the necessary processes in place to follow up on those requests, you will not only hurt your guest satisfaction but even encourage negative reviews.
On the other hand, if you check in with your guests during their stay and immediately fix any reported issues, you can not only prevent negative reviews but also boost a positive online reputation and increase guest loyalty. In times when we face a lot of insecurities, trust and reliance are key for success.
Hotel Automation? Or Human? Why Not Both?
There is no need to choose between one or the other. Guests like to have the option of choosing between a more automated self-serve approach or a traditional face-to-face approach. Not everyone is comfortable driving their guest journey from their phone, and we certainly shouldn't force anyone into this.
There are also some instances where automation will need to be handed over to an agent. For example, in some instances, a hotel chatbot might not be able to help the guest when the request gets too complicated, in which case you will want an agent to step in. Creating options and being flexible to cater to the needs of as many guests and situations as possible is in the end the goal of automation in the hospitality industry.
In the end, to automate or not to automate, is not the question anymore, but rather how will you automate your hotel operations. Managing a hotel through a post-pandemic world means to do more with less, while also delivering remarkable experiences to guests who haven't traveled in a while. For this, and for whatever situation that lies ahead, hotel automation can offer you the flexibility to remain competitive.