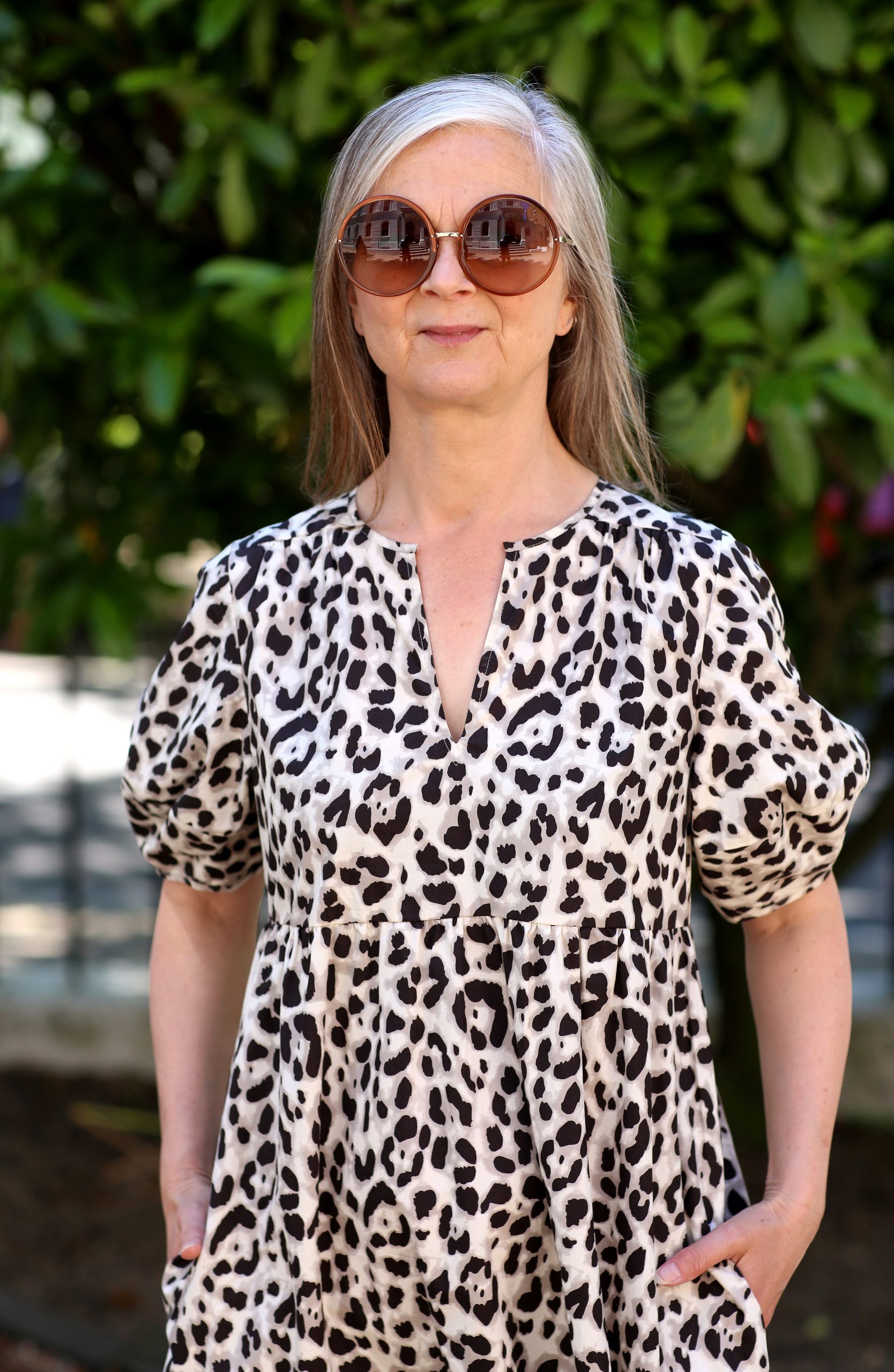 I'm thinking of upping my sunglasses game. Not for Instagram or in a celeb-y, showbizzy kind of way, mostly because I've been wearing the same old shades for many summers. This year I'd like to add a standout style to the classic mix. Sunglasses are a useful, everyday accessory and, of course, they protect your eyes from damaging UV rays. I love brightly coloured frames against grey hair and the super-sized specs worn by the likes of Iris Apfel et al – but I'm not sure the 'older and bolder' vibe is very me. I'm always inclined to go chic not shouty, cool as opposed to kooky.
When it comes to finding a new style, I'm never convinced by the traditional 'face shape rules' rolled out by fashion departments and sunglasses brands, every year. Am I round? Squidgy? Definitely not square… As with buying clothes, I believe the best thing to do is to try loads on until you find what suits (rather than being following outmoded guidelines). And there has to be some sort of emotional connection – which might sound a bit vague – in other words, follow your gut instinct. Wear the ones you like the most. Trying on numerous pairs for a recent column in The Daily Telegraph, I surprised myself by choosing these super-sized, round shades from Linda Farrow. Though they make a statement, it's not one that yells 'look at me!' plus, though the frames are large, they're also delicate and don't swamp my face.
For the feature I spoke to Marie Wilkinson, design director at Cutler and Gross and I liked what she had to say about hair colour coming into play. ' It's more about what your hair's doing – which might have changed over lockdown, you may be transitioning between colours or have more length.' And she's right. The tawny colour of the Linda Farrow's reflects the different tones in my hair. I haven't bought sunglasses since growing in the grey, so this is a useful consideration.
Another is to try softer pinks and creamy hues rather than opting for brightly coloured or regulation black frames. 'Black frames do not necessarily look the best,' she continues, 'Embrace the plethora of sheer and natural colour acetates available to add warmth and freshness to the face. These tones will create an open, curious and youthful look.'
To be sure you're onto a winner, Wilkinson recommends taking a good look in a full-length mirror to check proportions and gain an overall impression of your silhouette. 'What do you wear? Do you prefer flowing dresses or tailored jackets? I live in dresses so frames are the only structure I want in my life!'
I've currently got my eye on some of the new funkier Rayban shapes – particularly the State Street (above).
This feature is based on a column I wrote for The Daily Telegraph which can be found here. To view all my previous Telegraph features click here
More chic not shouty, statement sunglasses:
Turn on your JavaScript to view content
Please note: affiliate links in this post may generate commission.